The things people are making for ToyCon UK are starting to filter through and today we would like to introduce Strong Bot from Onorio Deprio.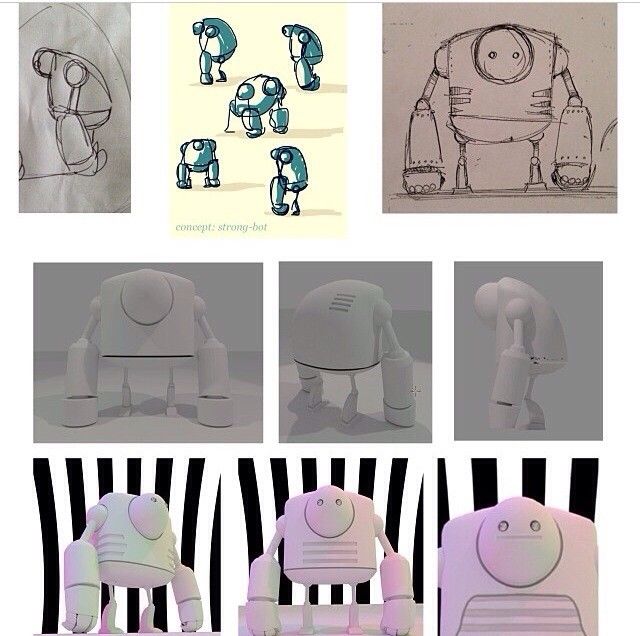 I've followed this since the early stages when Onorio put the wip shots (above) up on his instagram and now we have a full reveal.
Strong-bot is designed by Onorio and his design partner Scott Brimley and stands at 4″ wide and just short of 4″ tall, he's made with a 3D printer then finished with a layered texture to make it look like worked steel.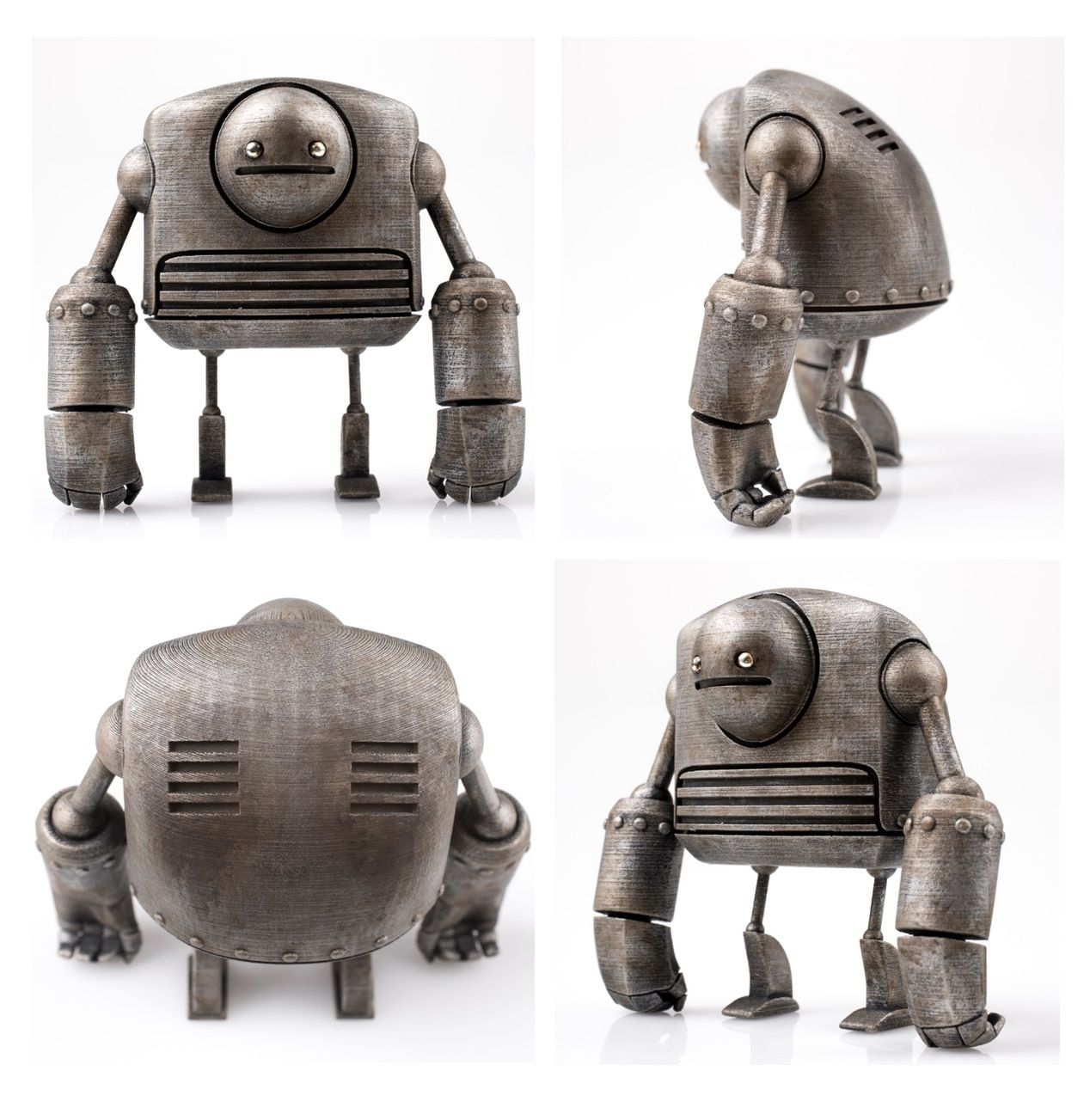 Onorio tells us
Scott and myself have been collaborating together for a few months now and we have struck a nice balance, as i sit and draw/design the bots and he digitally creates them and works out all the difficult stuff! Once manufactured and returned to us by the company, i do the finishing to make it look like metal.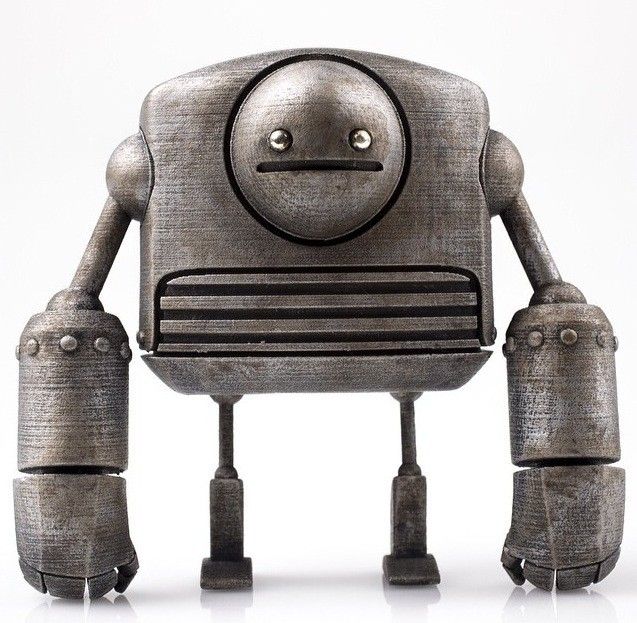 The price is yet to be announced but the pieces will be available at this years Toycon and also via a soon to open store justrobots.co.uk.
In the meantime visit Onorio's tumblr, his Instagram, and you can contact him via email if you're interested in grabbing a strong bot for yourself.