With the news breaking overnight that The Toy Chronicle are heading over to NYCC this November, we are getting super pumped to see what's going on during the weekend of 9th-12th October. One of the sure-fire hits of the NYCC weekend will be the Spiki Attacks show, hosted by our good buddies over at Martian Toys. Spiki Attacks will be using the Nakanari Spiki (as the name suggests) as a platform, which we are stoked about as we love Spiki.
[frame align="center"]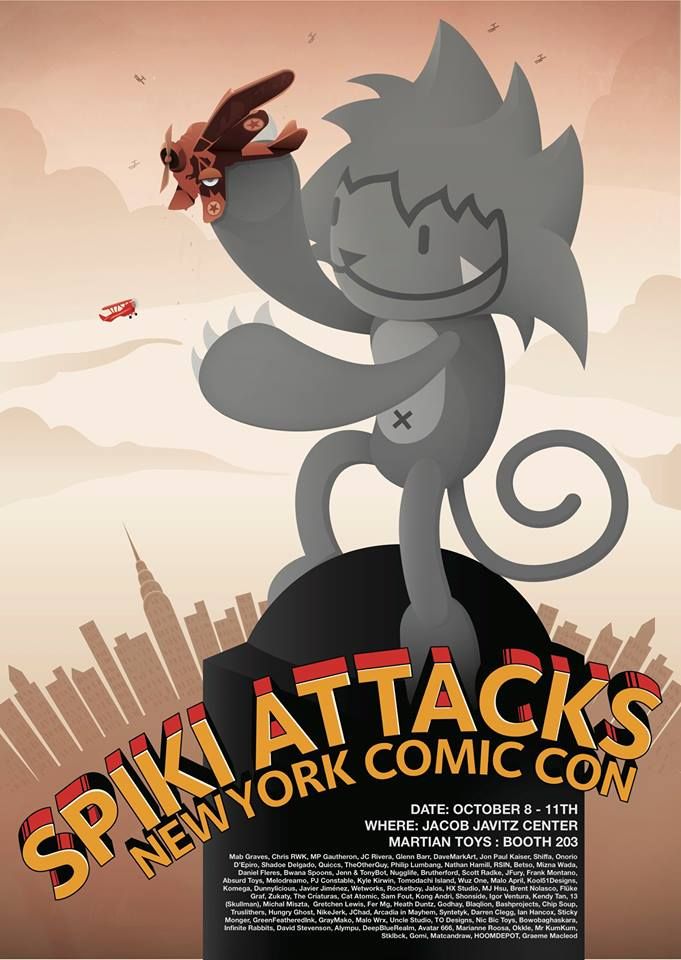 [/frame]
With an insane line-up of awesome Designer Toy artists, Martian Toys have really done a cracking job of pulling together a stellar set of artists. It is also great to see so many artists from the UK & Europe, this really makes The Toy Chronicle happy. We've included all the artists that will be included in the Spiki Attacks show.
Mab Graves, Chris RWK, MP Gautheron, JC Rivera, Glenn Barr, DaveMarkArt, Jon Paul Kaiser, Shiffa, Onorio D'Epiro, Shadoe Delgado, Quiccs, TheOtherGuy, Philip Lumbang, Nathan Hamill, RSIN, Betso, Mizna Wada, Daniel Fleres, Bwana Spoons, Jenn & TonyBot, Nugglife, Brutherford, Scott Radke, JFury, Frank Montano, Absurd Toys, Melodreamo, PJ Constable, Kyle Kirwin, Tomodachi Island, Wuz One, Malo April, Kool51Designs, Komega, Dunnylicious, Javier Jiménez, Wetworks, Rocketboy, Jalos, HX Studio, MJ Hsu, Brent Nolasco, Flüke Graf, Zukaty, The Críaturas, Cat Atomic, Sam Fout, Kong Andri, Shonside, Igor Ventura, Kendy Tan, 13 (Skullman), Michal Miszta, Gretchen Lewis, Fer Mg, Heath Duntz, Godhay, Blaqlion, Bashprojects, Chip Soup, Truslithers, Hungry Ghost, NikeJerk, JChad, Arcadia in Mayhem, Syntetyk, Darren Clegg, Ian Hancox, Sticky Monger, GreenFeatheredInk, GrayMako, Malo Wrx, Uncle Studio, TO Designs, Nic Bic Toys, Bowobaghaskara, Infinite Rabbits, David Stevenson, Alympu, DeepBlueRealm, Avatar 666, Marianne Roosa, Okkle, Mr KumKum, Stklbck, Gomi, Matcandraw, HOOMDEPOT, Graeme Macleod
Despite NYCC being 39 days away (we know, we counted), we are seeing a number of finished Spiki customs coming through on different social media channels. We'll cover more individually, but here a couple that have taken our fancy so far…
[frame align="center"]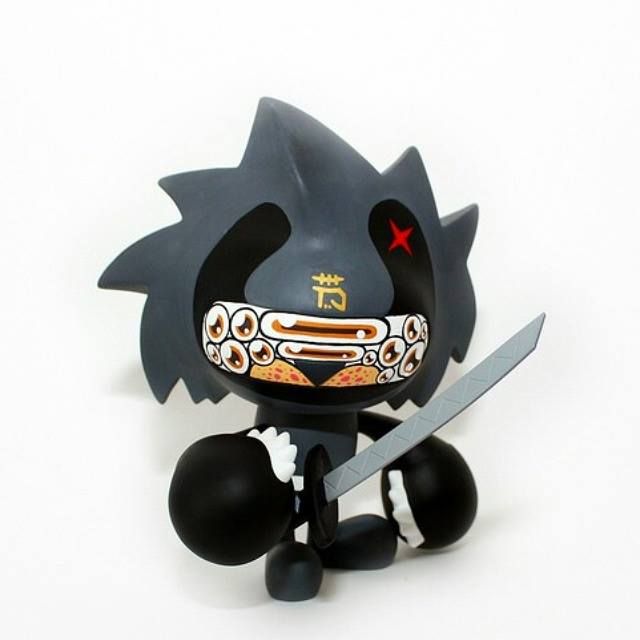 [/frame]
[frame align="center"]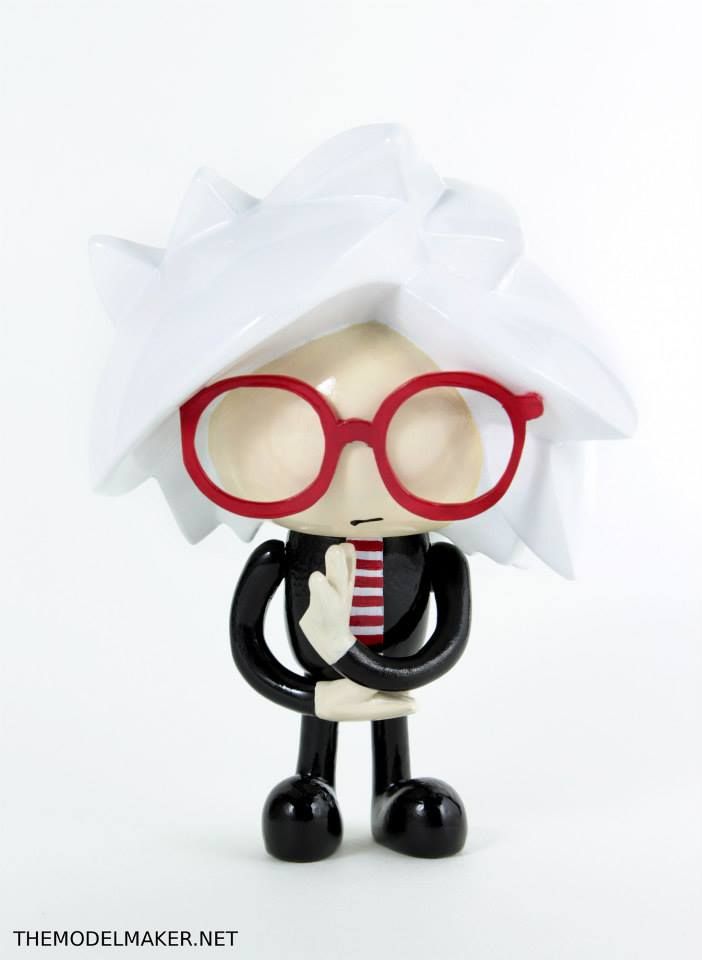 [/frame]
[frame align="center"]
[/frame]
We can't wait to see as more & more artists reveal their art for the Spiki Attacks show. Roll on NYCC!