This evening was the amazing Lolligag show at Woot Bear! I am normally an avid Woot Bear show attendee and today was no exception. Korena and crew always do a fantastic job hosting wonderful shows. Please pardon my iPhone photos as I walk you through some of the event!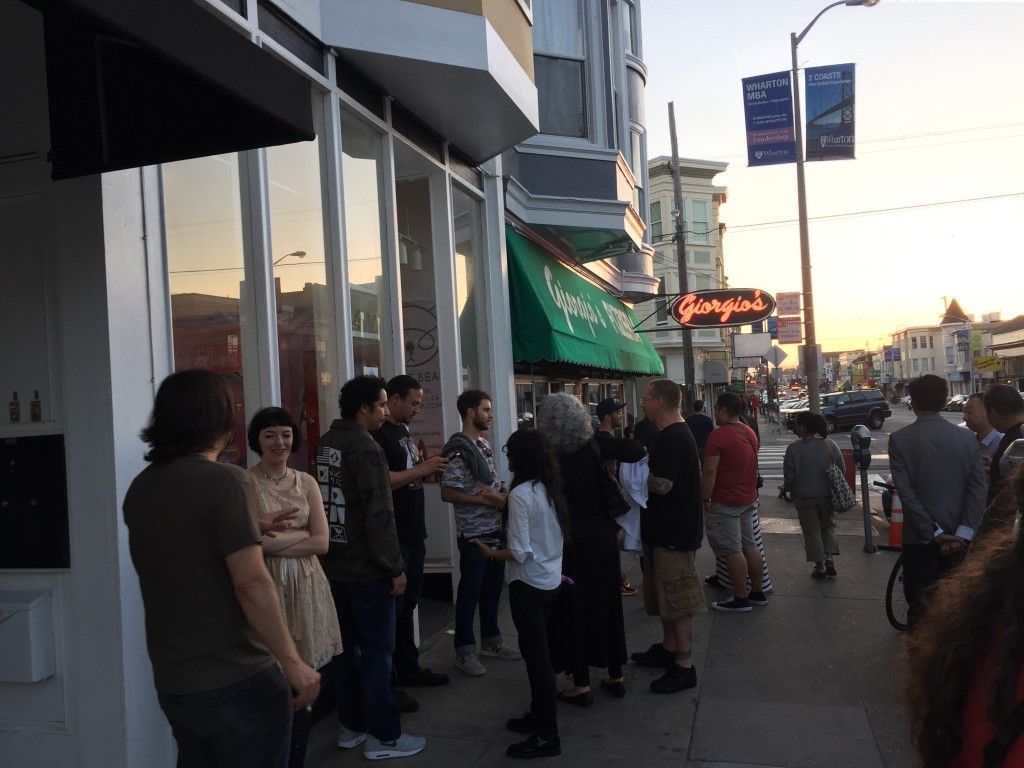 Look at the crowd of both artists and fans alike!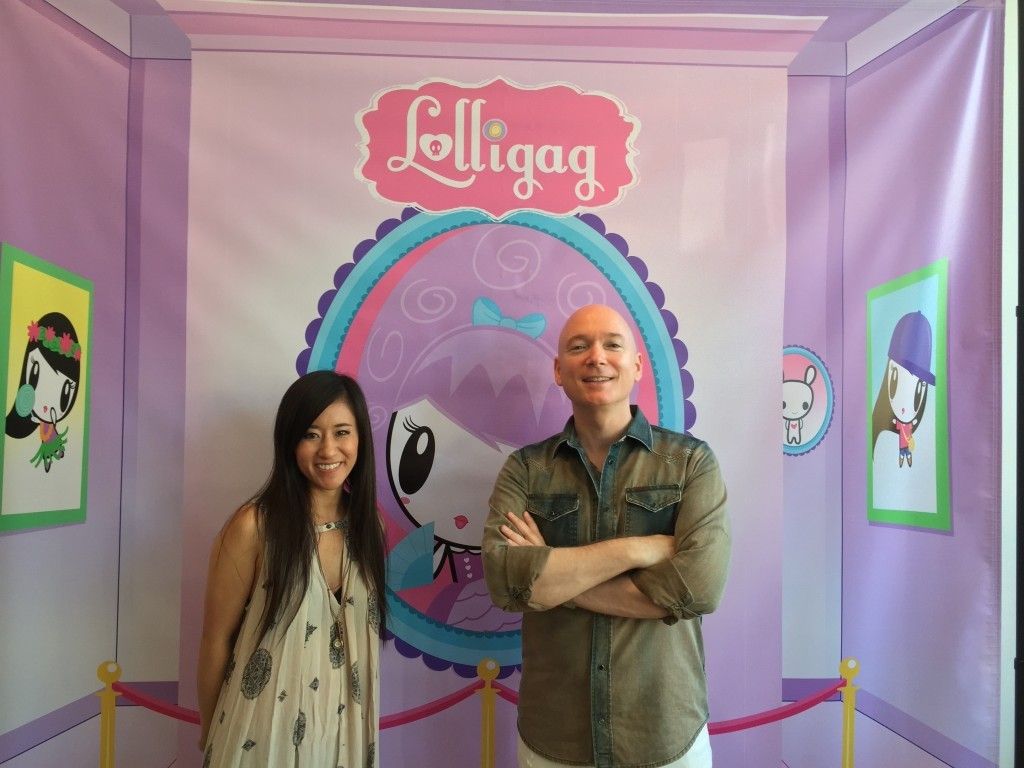 The Lolligag team and their awesome photo backdrop.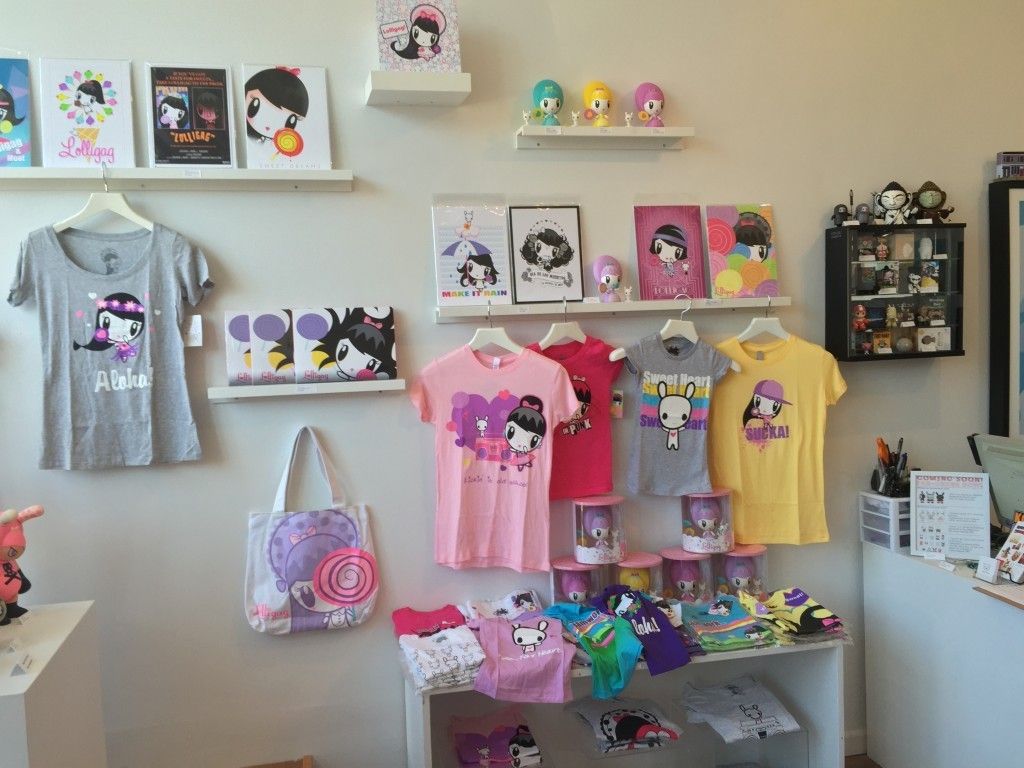 Cute display of fun t-shirts, prints, totes. Check out the latest release, Grape, hanging out with those cool prints! You'll notice some mussled t-shirts. I attempted to purchase them until I realized they were for children. =/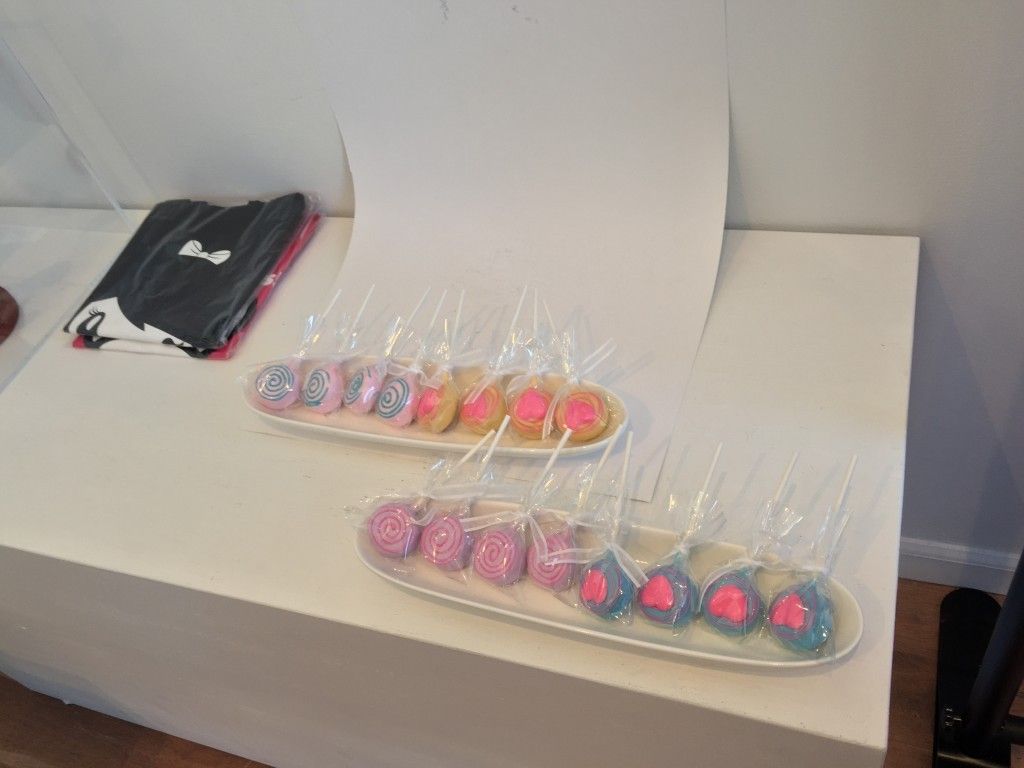 Cake pops by BettyLou's. How fun that they look just like the Lolligag pop!
More crowds; it was a packed house!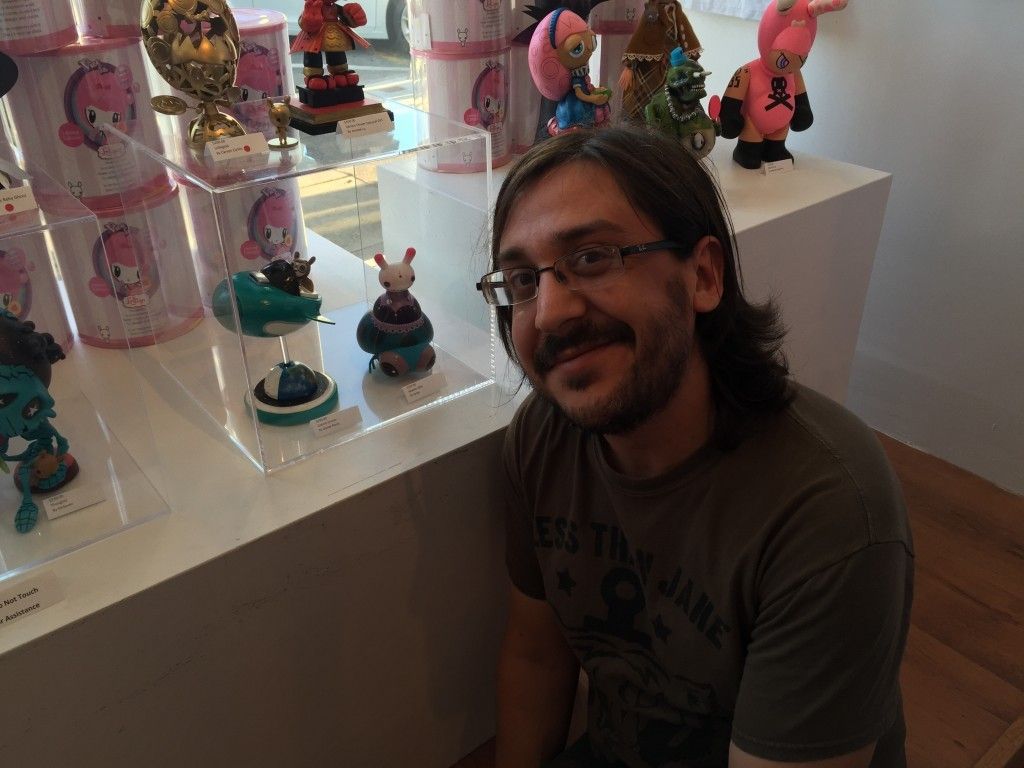 Daniel Fleres with his soaring piece (it's the flying cosmic cruiser!)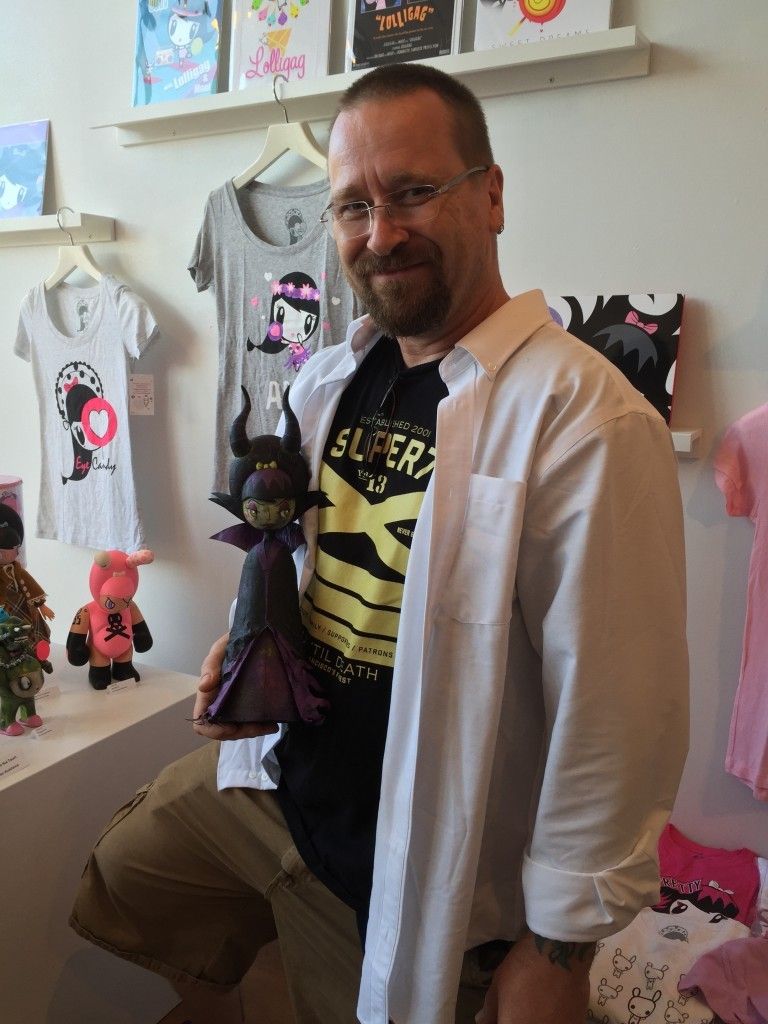 Leecifer with his royal Maleficient!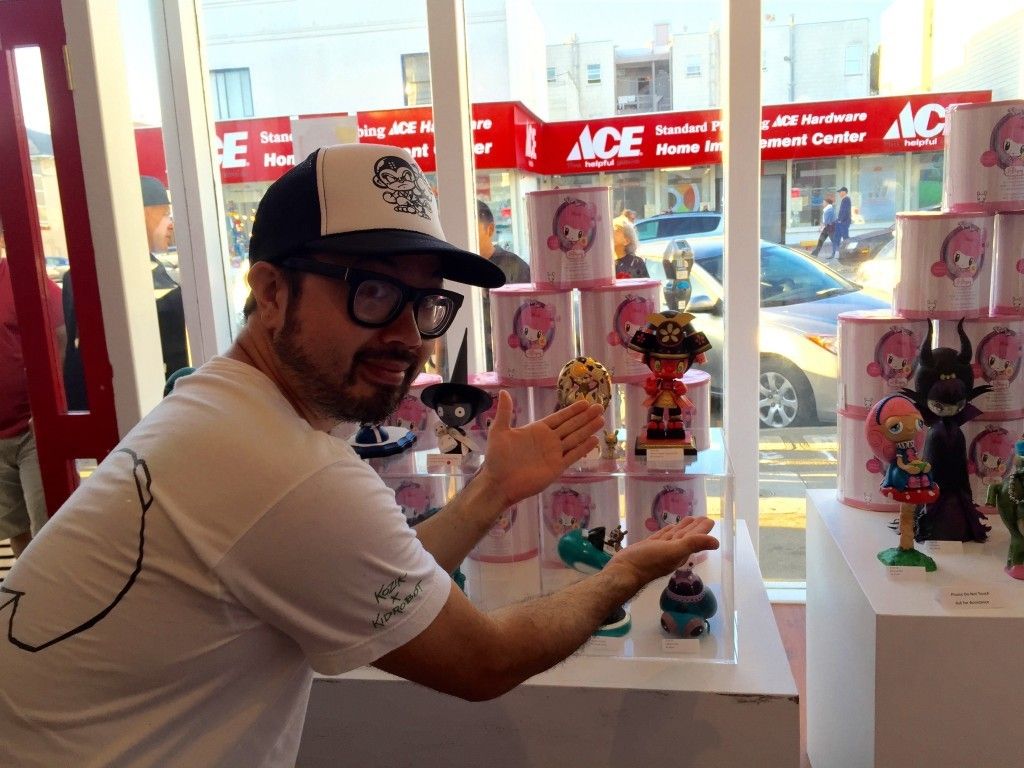 Jerome Lu with his stately Demon Flower Samurai Girl!
The event was a ton of fun, it was great to spend time with so many awesome artists and see how much folks loved the customs. Many pieces sold right away! I've included some more photos below so you can see how the displays looked.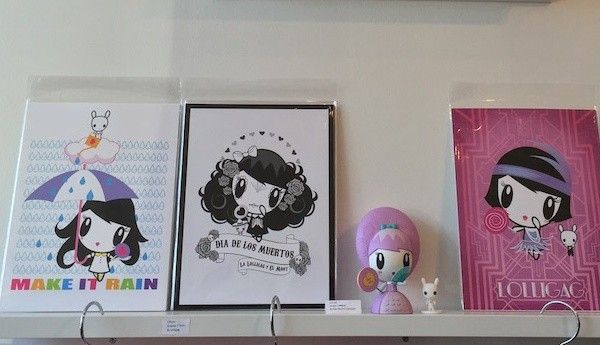 At the end of the night, I saw one more cool sight: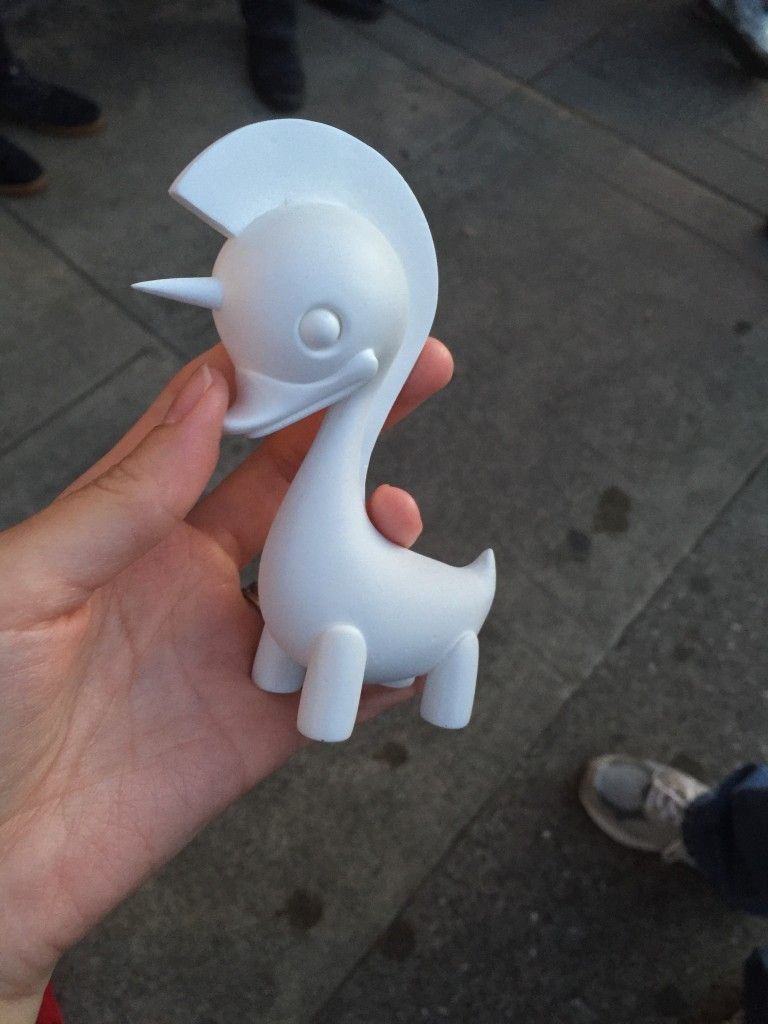 Yup, I got to hold Daniel's first Swanicorn resin pull. So exciting! Keep watch on his Instagram for more.
Thanks Woot Bear and LolligagWorld for a rocking time, and stay tuned for any show pieces to be released online! The exhibit will run through September 30th, 2015, and you can find the pieces at wootbear.com.