"Vive La Lolligag!" features original, one-of-a-kind works from:
Aimee Kuester, Amy Sol, Ani Eos, Ayleen Gaspar, Babyvtec, Bere + Bere, Brent Nolasco, Carson Catlin, Doubleparlour, Felix Meunier, Gabbie Custom Art, Genevive Zacconi, Holly Conrad, Hyperactive Monkey, Ian Ziobrowsk,i iRoc, J.Salvador, Jason Freeny, Jeremiah Ketner, Jon-Paul Kaiser, Juan Muniz, Kat Brunnegraff, KMNDZ, Laura Mas aka Okokume, Leesasaur, Liz McGrath, MeSmithy, Miso, Nathan Hamill, Obscure, Onch Movement,  Ragnar, rAsk Opticon, Sean Christopher, Tan-Ki, Tasha Zimich, Tomi Monstre, Vanessa Ramirez, and more!
Bonus sweets! In addition to the original Vive La Lolligag vinyl doll and the over 40 original customs for sale, limited-edition Lolligag prints and jewellery (produced in conjunction with Unicorn Crafts) will be available for purchase. The event will also include other surprises, exclusive to those in attendance.
Please join them on Saturday, January 11th from 7-10pm at Toy Art Gallery's showroom located at 7571 Melrose Ave. Hollywood CA 90046.
 Vive La Lolligag! runs through February 1st.
Lolligag lives in the carefree world of her imagination where friendship, fun and fashion are the sweetest things in life. With a lollipop in hand revealing her secret emotions, Lolligag spends her days with her best friend and pet, Moot, in search of adventures big and small, simple and sweet.  Join in the adventure! Spend some time with Lolligag (and Moot!) HERE
Jon-Paul Kaiser will be representing flying the UK flag high again, cannot wait to see some photos of what he's done for this platform.
Here are a few examples of other artists have done for the show.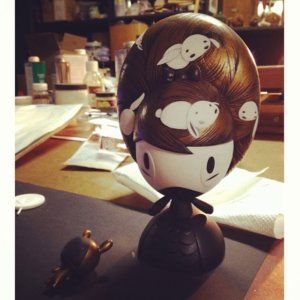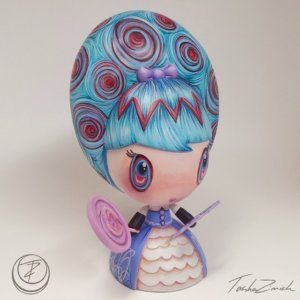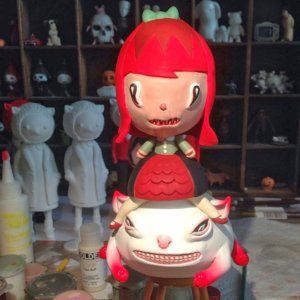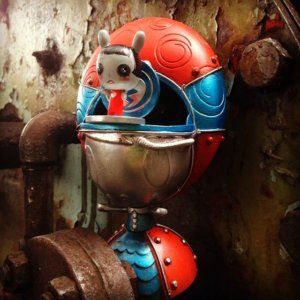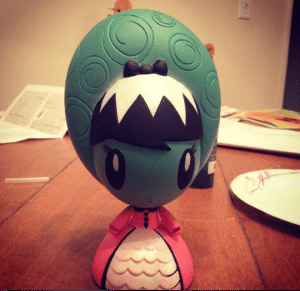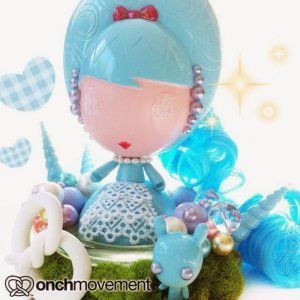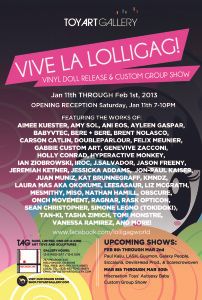 About the Vive La Lolligag Vinyl Doll
Following a summer and autumn collection of super-cute kids tees sold exclusively at Target stores in 2013, Bombastic Fantastic is eager to make way for their very first Lolligag vinyl doll, Vive La Lolligag.
Already a colourful set piece in Penny's apartment on CBS' The Big Bang Theory, Vive La Lolligag finds Lolligag reimagining herself as Marie Antoinette, complete with a pink wig and gown, lollipop and fan. The set is limited to 250 pieces worldwide and includes Lolligag's best friend, Moot, as a bonus figure. Perhaps sweetest of all, Lolligag herself is scented like candy.