Just before the New Year the private collector who owns this outstanding piece, uploaded a couple of  shots, showcasing what he received and what a package!
Jon-Paul Kaiser has just released some in depth shots of the custom  (Photos taken by Justin Allfree)
Using the  "Souls Gone Mad set" by Coarse
He used his magic to create "Joker and Grumpy" (bank heist in Batman The Dark Knight)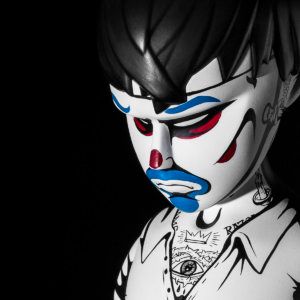 JPK adds the dash of colour adding to the seriousness and a kind of sinister look of the Joker. The tattoo's are a nice touch along with the one on the neck.
With the original  "Souls Gone Mad set" he did a jolly good job maintaining the emotion in my eyes.
I do like the tattoo just peaking out from the waist coat and the creases in the jacket but not too sure on the nose.
Jon-Paul Kaiser has just opened couple of commission slots for the first quarter of 2014 , so be quick if you fancy a custom from him you can find him on