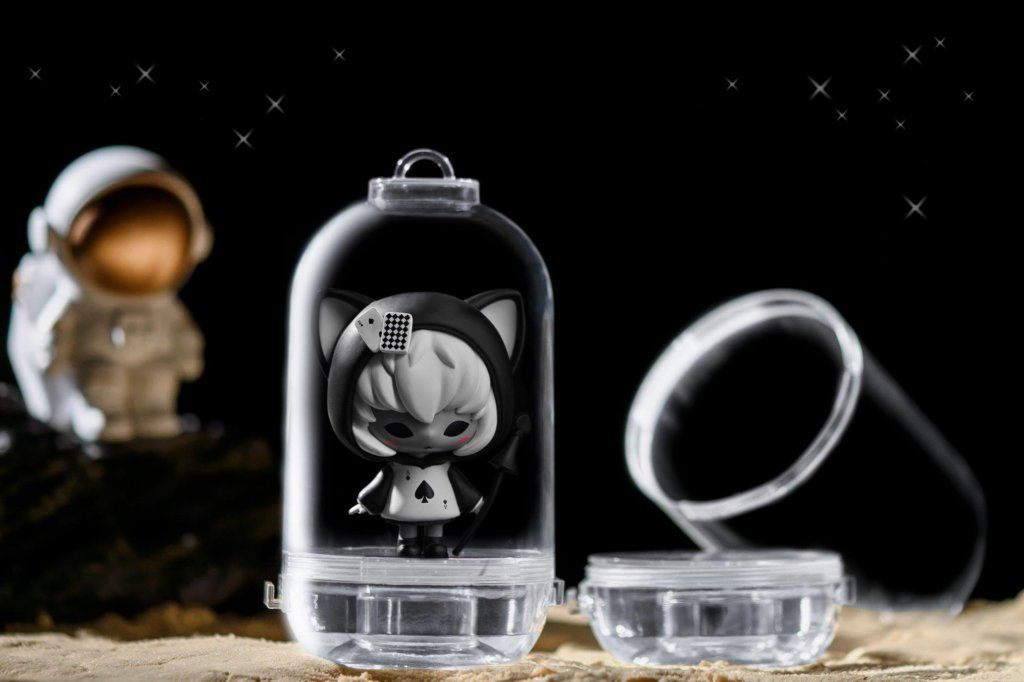 One of the many things that we have seen with the arrival of 1983 Toys to the TTC Shop this week, and there have been many, is the 1983 Toys Space Capsules! These display cases are great! They stack on top of each other, but also connect sideways too. You can also hang them with the loop provided at the top! Great for different ways to display your toys!
Not only do they look great with 1983 Toys in them, but we have seen that they also look great with other releases too. We took two quick snapshots of two figures we had to hand. You can probably squeeze 4inch toys, but anything less than 3.5inch will look great!
The Toy Chronicle have a limited number available TODAY to ship, but we can get more easily enough. They come individually for £9 per space capsule or you can get a box of 6 capsules for £54 + shipping. If you are interested in bulk buying these Space Capsules, please email us at [email protected] to discuss options!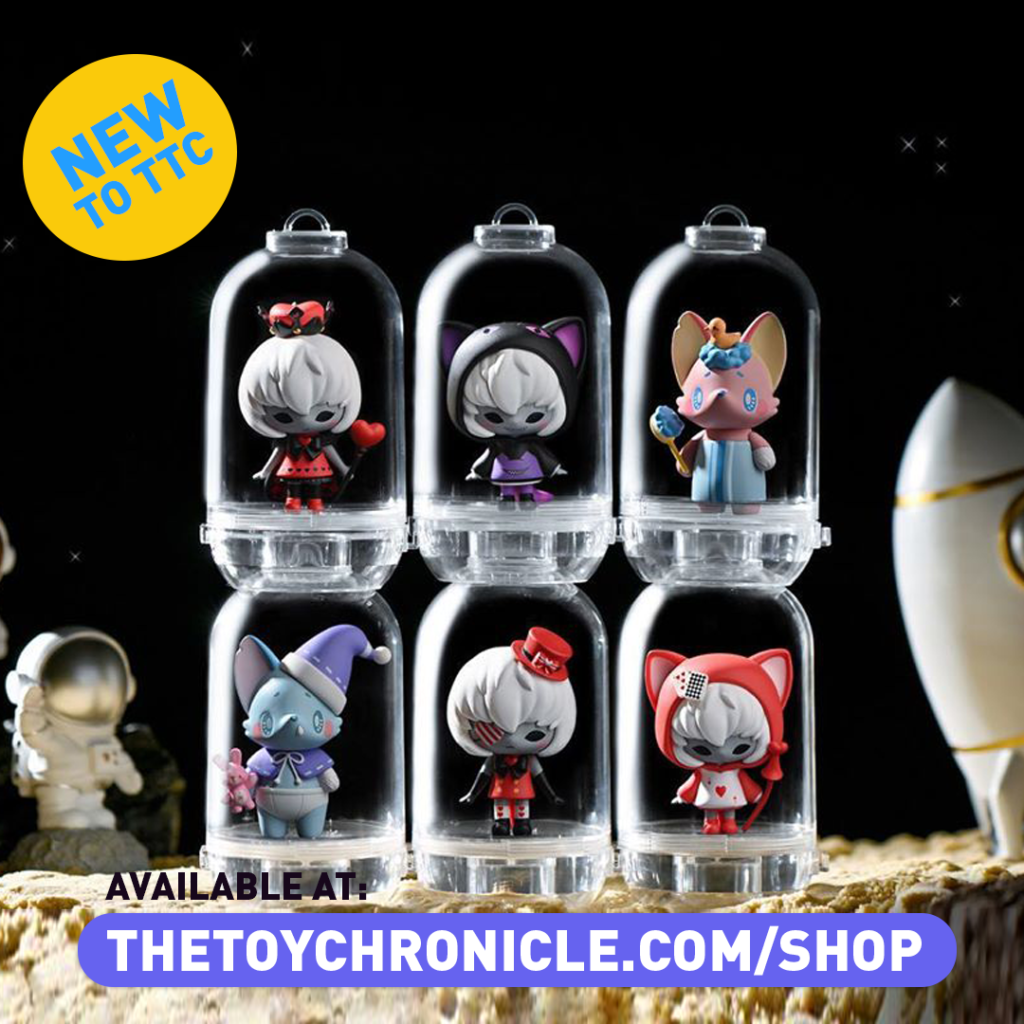 Also, don't forget to use code 1983 when you are checking out on the TTC Shop to get 19.83% off all 1983 Toys releases! However, this code expires at 11am BST tomorrow (Thursday 18th June) when the 1983 minutes expire. So don't hang around!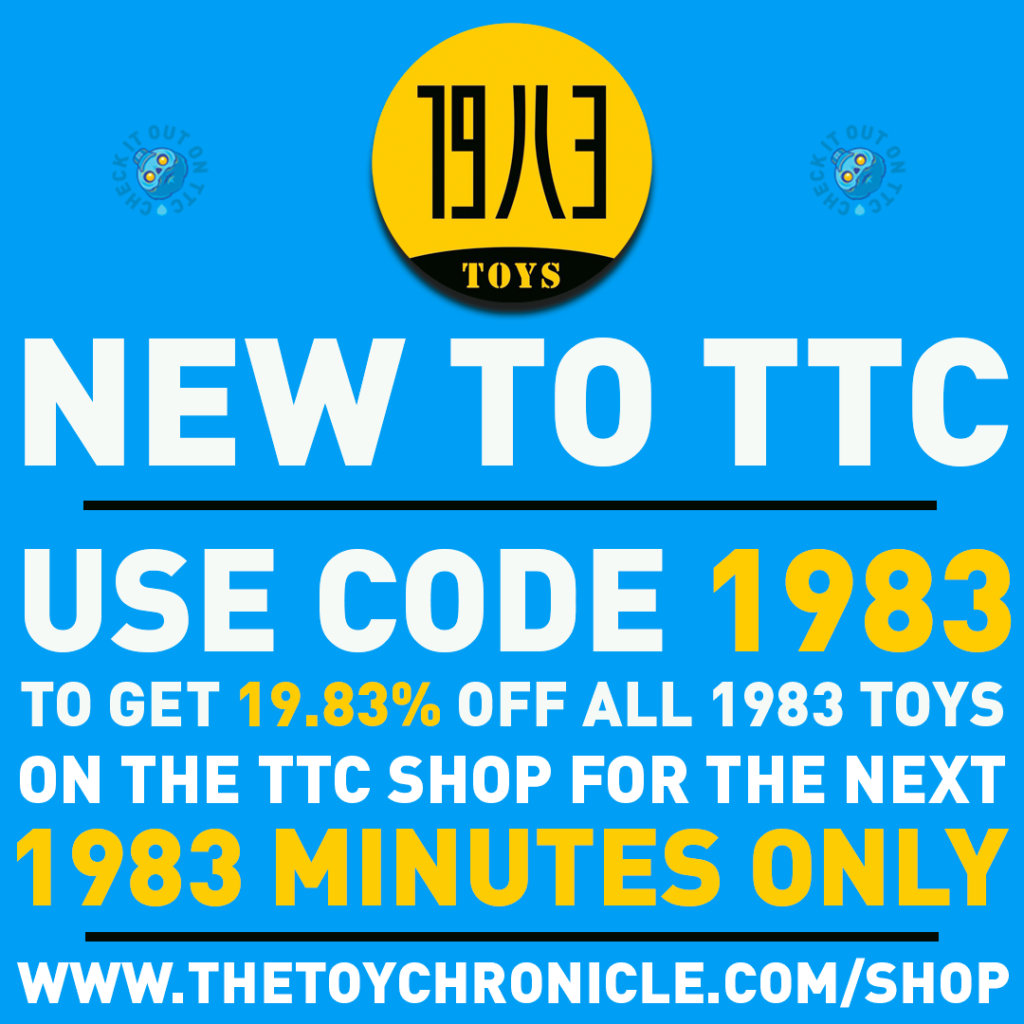 ---
1983 Toys Social Media
Facebook: https://www.facebook.com/ArtToyShow/
Instagram: https://www.instagram.com/1983toys/
---
If you want to support The Toy Chronicle, we have a number of options available to you. We have started to stock a wide range of releases that we think you will enjoy. Ranging from production pieces from Superplastic, Unbox Industries & POP MART, to original pieces from our favourite artists. Purchasing one of our pins also really help. A quick, cheap way to also support the TTC is by making a small donation. These can all be completed below through our online shop. We appreciate all the support! Thanks!