Super7 is no stranger when it comes to revamping M.O.U.T.U. figures, we loved the previous Retro Action Figures, now the action continues straight from Grayskull to Super7's HQ.
Wednesday, September 7th after Noon PST (check worltimebuddy.com for your local time) in the Super7 webstore the second wave of the M.U.S.C.L.E. inspired M.O.T.U. figures continues with rubbery awesomeness. There will be four new pack available;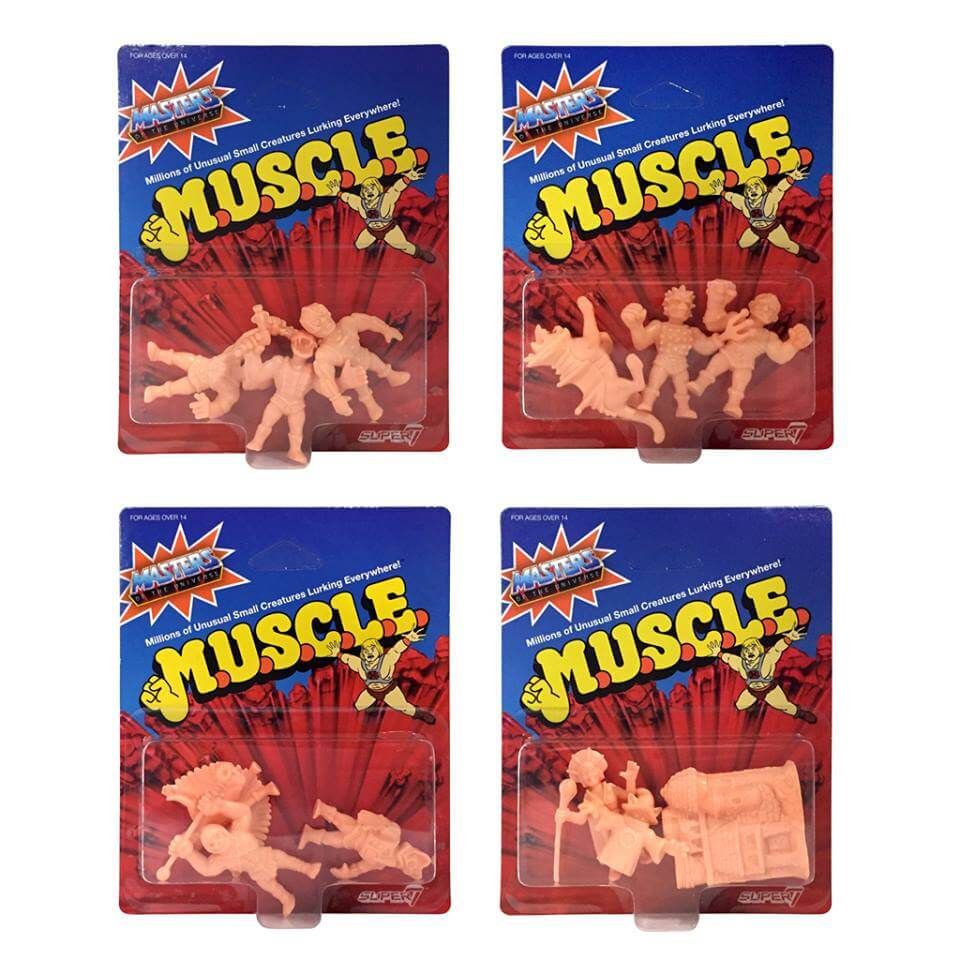 PACK A: HE-MAN, KOBRA KAHN, STRATOS
PACK B: BATTLE CAT, SPIKOR, FISTO
PACK C: SKELETOR, SORCERESS, STINKOR
PACK D: GRAYSKULL, ORKO, EVIL-LYN
Each pack contains three 1.75? rubber figures on retro-style blister card! Based on previous releases each pack will set you back $6/£4. Great nostalgia value right there!
Carry on with your M.O.T.U collection or start collecting now, the TTC must warn you though. Collecting M.U.S.C.L.E. can be highly addictive, trust us, we know!
Head over to  www.Super7HQ.com for more info.
Follow Super7 on Facebook, Twitter and Instragram.
*pics via Super7