He's back! The ferocious POULTRY REX by TAG x Ron English, remember? The missing link, or just the natural evolution of the great beasts of the past?
After the pink version (read here) and the beautiful painted one (here) TAG presents an all new "Mellow Yellow" cast both pleasing to the eyes and customizers as well, take a look;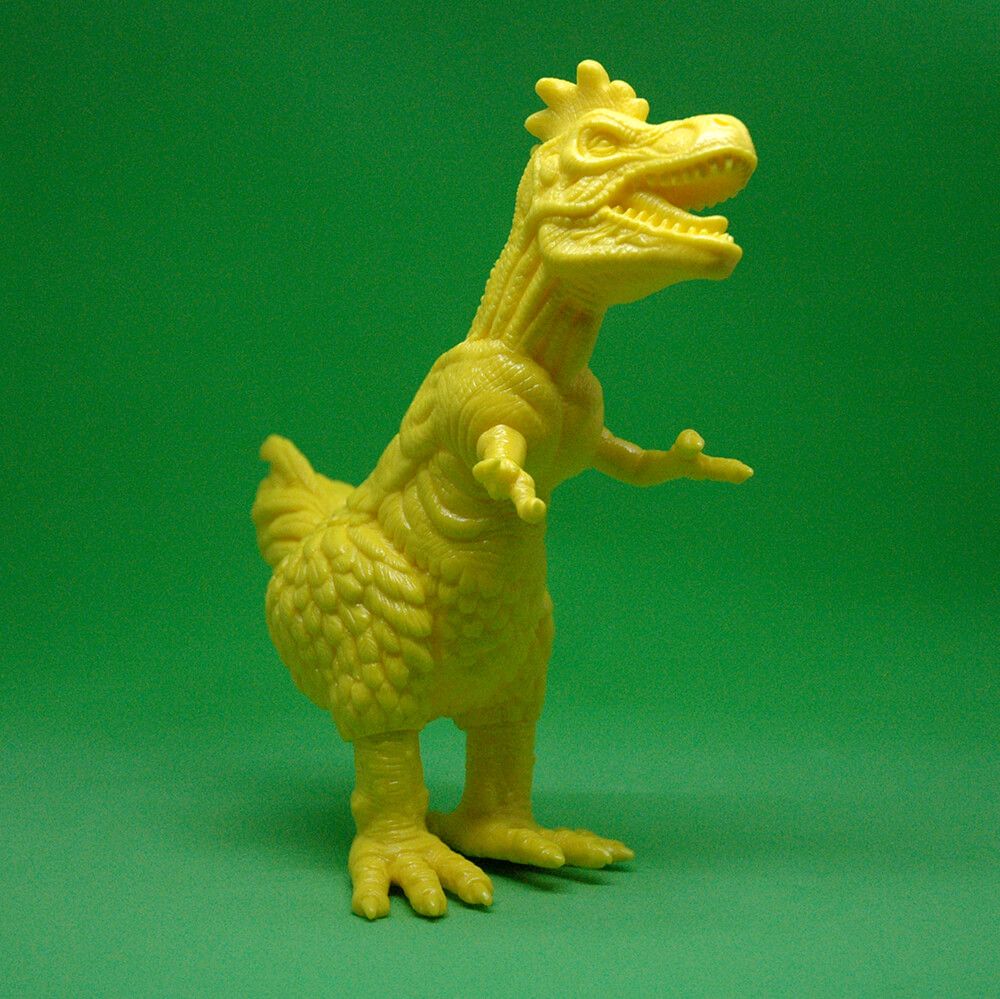 POULTRY REX stands 8 inches tall with articulation at the arms, tail and feet.
[slider source="media: 54126,54127,54128,54129″ limit="38″ width="980″ height="1000″ title="no" pages="no"]
This Mellow Yellow edition is extremely limited and will be available this Wednesday, 9/7 at 12PM PST (chek worldtimebuddy.com for your local time) for $85/£64, at shop.toyartgallery.com.
Get your Jurassic groove on!
Follow Toy Art Gallery on Facebook and Twitter.
*pics via TAG