When it comes to Jon Paul Kaiser we all know he's on top of his game right now and for a number of years, he just keeps getting better and better. More refined ideas and tighter lines, clean and crisp is what he's been pushing without leaving the creatively around his customs. Two of his latest customs shows why he's still on top when it comes to customs. Even customising his own platform! not speaking from a fan boy's point of view but judge for yourself.
Personally I love it when I see JPK's nautical themed custom, always hits a home run! his Toy2R Captain Sturnbrau platform gets a revamp and it truly looks like a brand new production!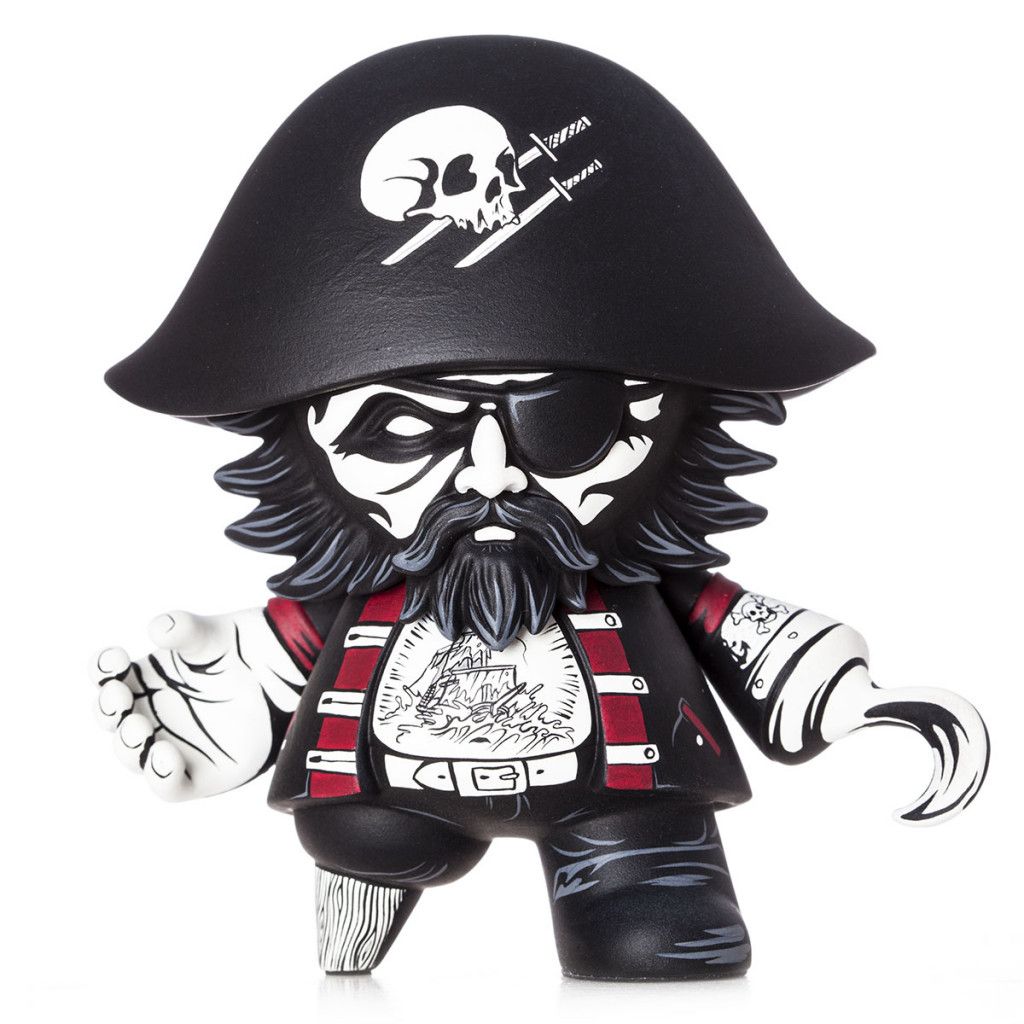 "These are a custom set with a very fitting nautical theme to tie them together, with an older Captain Sturnbrau gathering more tattoos and a new emblem on his hat, a sign of the distances he has travelled in the Whispering Corsair."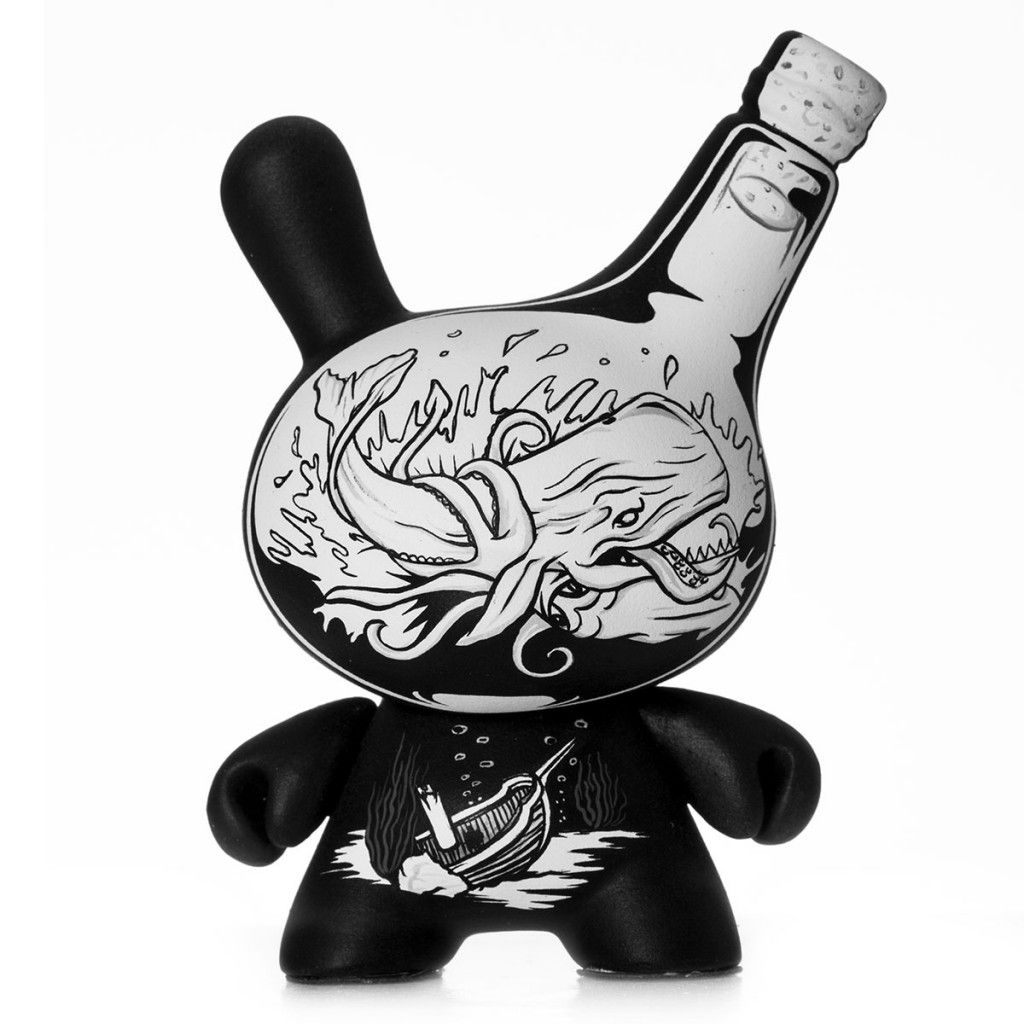 "The Sketch Dunny shows the battle between an sperm whale and a giant Kraken-like squid, slugging it out in the confines of an old grog bottle, with the ship that once sailed there lying sunken on the sea bed. "
The vinyl Kidrobot 3″ Sketchup Dunny always suits JPKs ship in a bottle theme. No wonder collectors always want him to re-make one over and over again. Do you think Kidrobot should give JPK a production version?
If you're lucky enough to be heading to Designer con JPK will be exhibiting at Dcon booth 112 and flying the British flag.
Need a custom yourself? Find JPK via http://www.jonpaulkaiser.com/ Facebook ,Twitter  andInstagram. Photography, yeah you guessed it, was by Justin Allfree who's once as again done a beautiful job capturing this JPK custom in all it's glory.