We love 3d printers, we love toys, we definitely love 3d printed toys, so here is a great Kickstarter for a pretty cool 3D printed doll.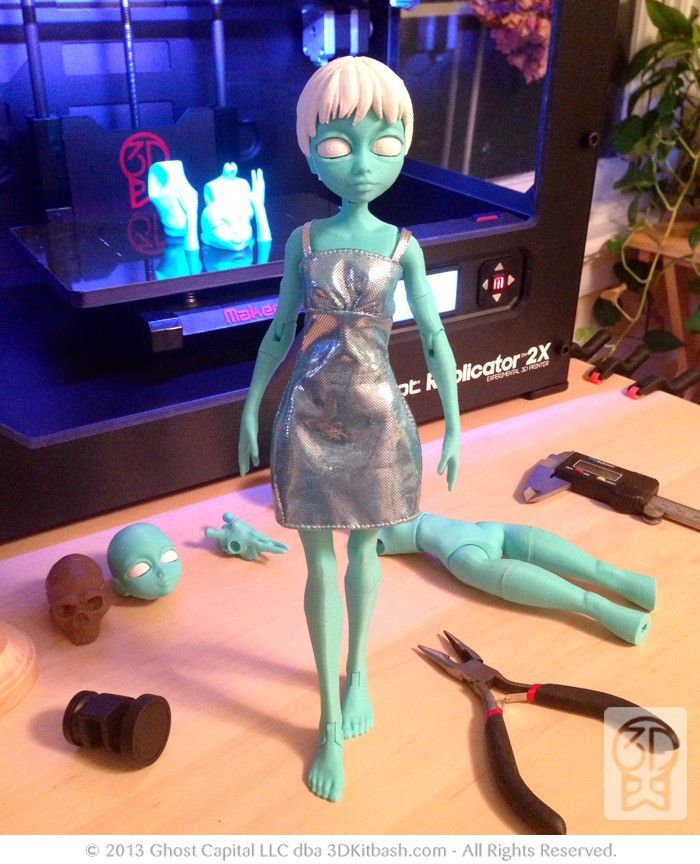 "Quin: The 3D Printable Fashion Doll, is a one-of-a-kind experience for enthusiasts of homespun 3D Printing. She's been lovingly sculpted by a professional toy sculptor and carefully crafted to print with the greatest ease possible, while maintaining the smoothest surfaces you can achieve on an FDM printer. What you're left with is doll of the highest quality that is unmatched in it's ability to be customized and replicated for very low cost."
For people that collect 1:6 figures and people that customize them this piece is spot on. For a decent price you get the digital file in order to print the figure yourself make it your own. Its times like these that i cannot wait until i get my hands on a 3d printer.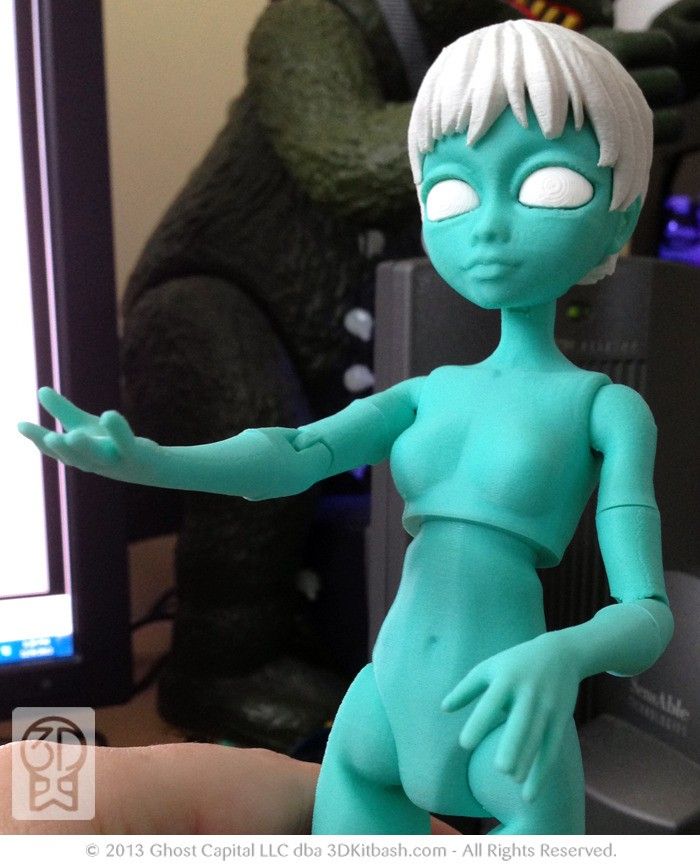 Articulated, easy to assemble, easy to customise, cheap, reproducible and awesome. what more could you ask for?
To get your hands on this piece head on over to the Kickstarter campaign below and help it to get funded.  http://www.kickstarter.com/projects/3dprintertest/quin-worlds-first-3d-printable-fashion-doll?ref=live
At the time of writing this post the project is a little under quarter way funded with 25 days remaining.  Also go check out the creators website www.3dkitbash.com where you can purchase other digital files that they have made as well as a few free pieces and much more.