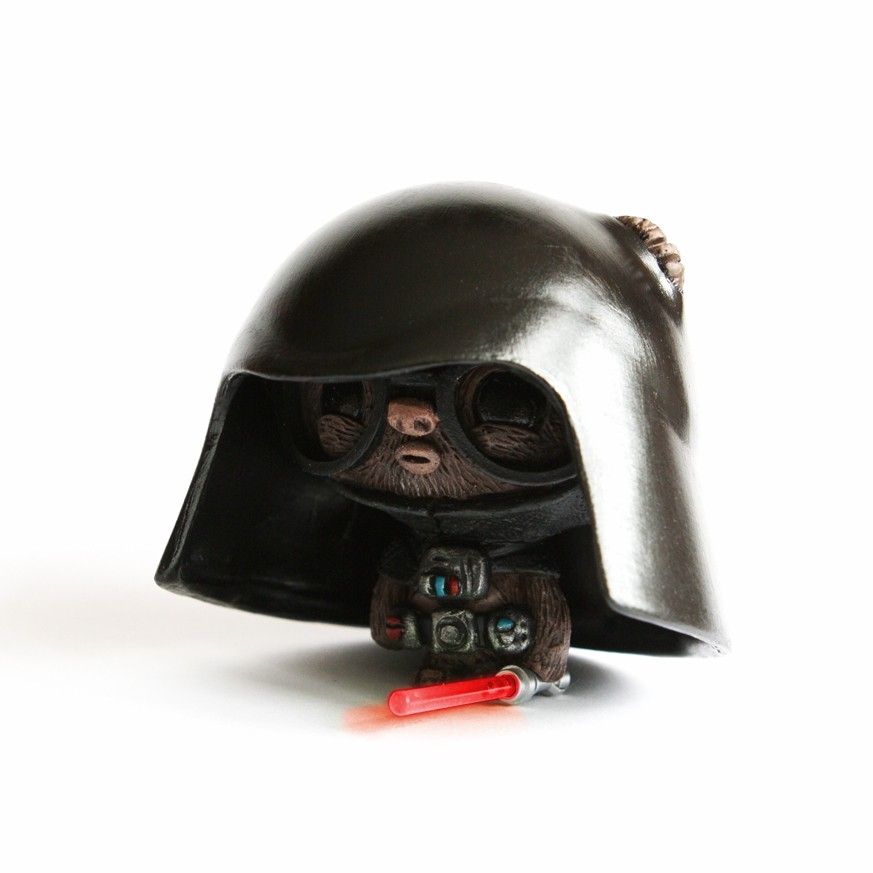 The ability to destroy a planet is insignificant next to the power of this Geekwok!
Say hello to DarthWok – the cute but evil cousin of GeekWok. This little chap sports a custom sculpted belt and chest plate, resin cast helmet modified to allow his ears to pop through.
If you fancy owning him drop by the UME store tonight at 9:00pm London time.
Priced at £85 ($142), this is my favourite and easily the most badass GeekWok so far (although I am affiliated with the darkside) and I absolutely love his oversized kabuto and little ear poking out!
Hit the link below and be ready for the drop in just a few hours tonight!