A couple of months ago at Singapore Toy, Game Convention, we saw Sekure D x JEM Tanavit23's "Pork Russel" resin figure make it's debut and now Sekure D x JEM have released the worldwide release details so we can get some bacon action for our collection!
[slider source="media: 30240,30237,30239,30238″ width="1000″ height="1500″ title="no"]
"Pork Russel is inspired by the classic movie 'Big Trouble in Little China' and is a fun hybrid of the main character Jack Burton as played by Kurt Russell and his Truck Logo the 'Pork Chop Express".
[slider source="media: 33424,33426,33425,33427″ width="1300″ height="1300″ title="no"]
Pork Russle is the brainchild of Sekure D (Australia) and Jeremy Tanavit (Singapore) and marks the beginning of a series of cinema inspired collaborations.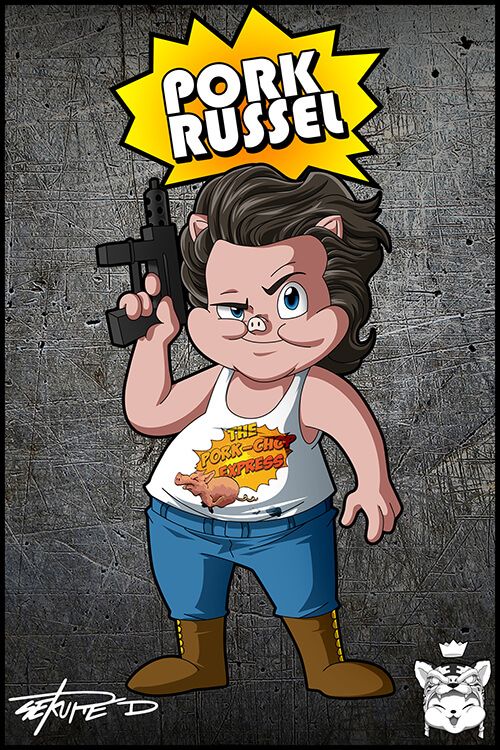 The figure itself is resin and stands 20cms (7.8inches) featuring Pork in his signature Jack Burton outfit with the Pork Chop Express Logo on his chest. Pork Russel will be available for $140usd this Thursday via the Sekure D webstore, also, every Pork Russel comes with a small mystery gift inside the box.
Specific release times are below:
MELBOURNE: Thursday November 5th 1pm
NEW YORK: Wednesday November 4th 9pm
SINGAPORE: Thursday November 5th 10am
We would recommend you use http://www.worldtimebuddy.com/ to find your time zone.