Stranger Factory dropped a surprise drop on Instagram yesterday!  Kathie Olivas "Calliope Jackalaope" are available right now with super limited quantities up for grabs. It pays off to follow Stranger Factory or your fav artists and store. Kathie Olivas Calliope Jackalope is 8.5? tall and such a wonderful colourway.
Calliope Jackalope white polka dot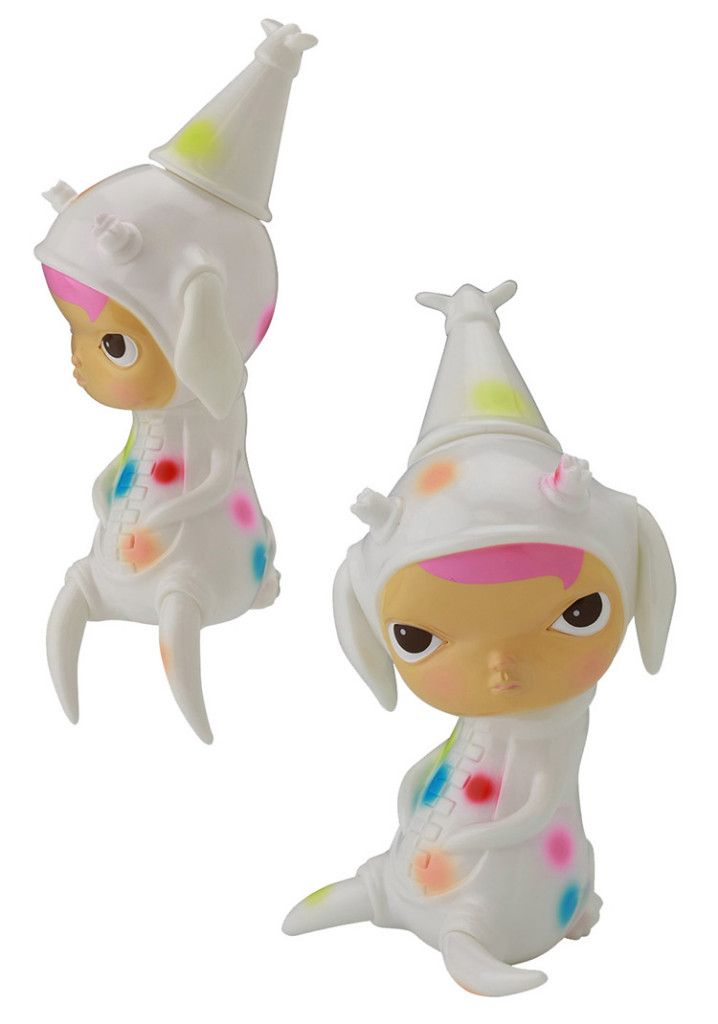 Half of these will be sold through Tomenosuke stores.jp or T+CP special site and can be bought from all over the world, excluding North America. Circus Posterus sales in North America HERE. Priced at $95 each and limited to one per customer.
While we have your attention, check out the launch of Kathie Olivas' and Brandt Peters' Kickstarter HERE.
Keep tabs on the Circus Posterus Family over at the website HERE