Laura Lorén  the artist where fashion meets toy art, the match made in heaven with minimalistic sleek looks fit for a fashion runway show.
Laura's first 2014 customs is Zoe a 4" Munny. She is wearing a tight bronze coloured dress, an anthracite necklace, and an exquisitely crafted cape made out of anthracite lace. Her hair ribbon, where she keeps her curly hair, is made of fur.
 Her outfit is completed by little golden earrings. She stands on a wooden base which was painted with acrylic spray paint.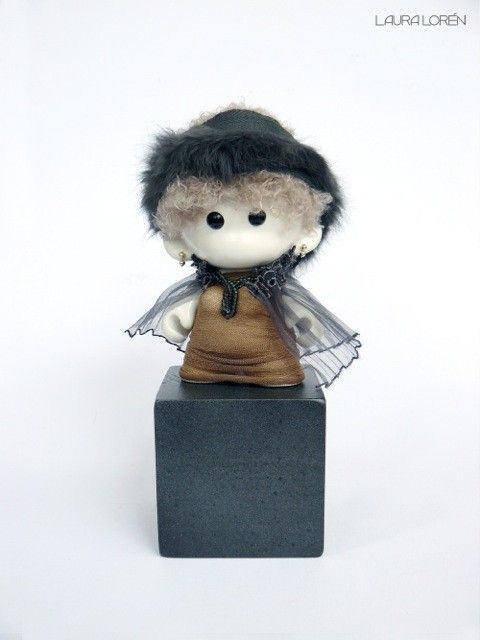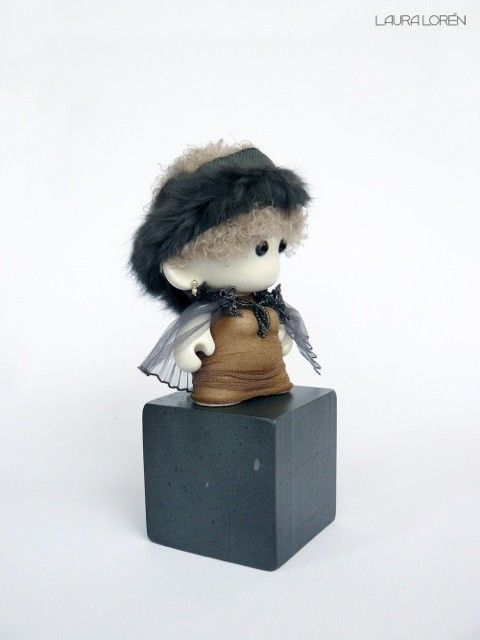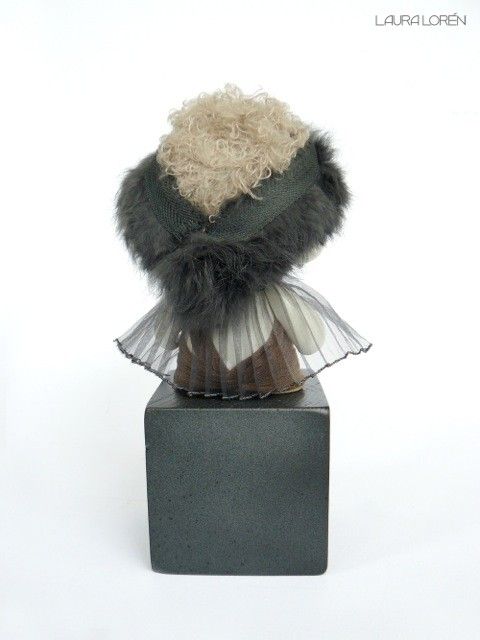 If your interested in Laura work head over to her social sites