It's not very often you get a chance to own or even see a custom from the mighty Scribe, let alone a see one on sale. So here's the good news Scribe has now put up this custom Kidrobot vinyl 7 inch Munny which he made with wife Alisa AKA 40threads for sale. No questions about Scribe's work, which is fantastic as always and same goes with Alisa fabric art. Match made in heaven, we would think so. It's your chance to give him a new home.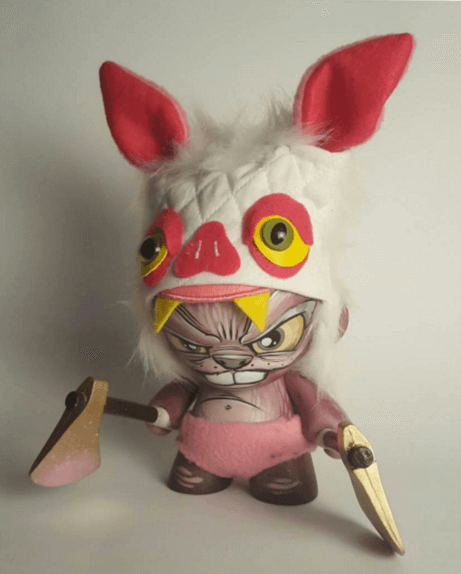 We're glad Scribe is taking a little time out from doing his amazing work for Children's Mercy Hospital and murals. We hope to see more from them both.
Available now, email them at [email protected] if interested.
Find Scribe at http://scribeswalk.com/  Instagram and Twitter.
Also check out Alisa AKA 40threads on her Instagram.