Melodreama and Mike Die takes us back to the 80's with this Kidrobot Micro Munny which is inspired by the 80's cartoon, Rainbow Brite. This cute and fantastic custom is part of the Suburban Vinyl show "No Toon Left Behind" you can find the details HERE. Melodreama creates Rainbow Brite's companion LunaTwink all in the style of Melodreama. 
Melodreama added antenna stars are glow in the dark which perfectly completes Sprite's look. We love the soft craters that Melodreama adds to the custom vinyl Munny, it matches her Lunatic styling that you can find on some of her existing customs.
[slider source="media: 29124,29123″ width="1300″ height="1120″ title="no"]
Mike Die adds some major fluff using mix media to create all the pockets and bags like the classic Sprites. Mike keeps to his tradition of having a turret and pastel colours.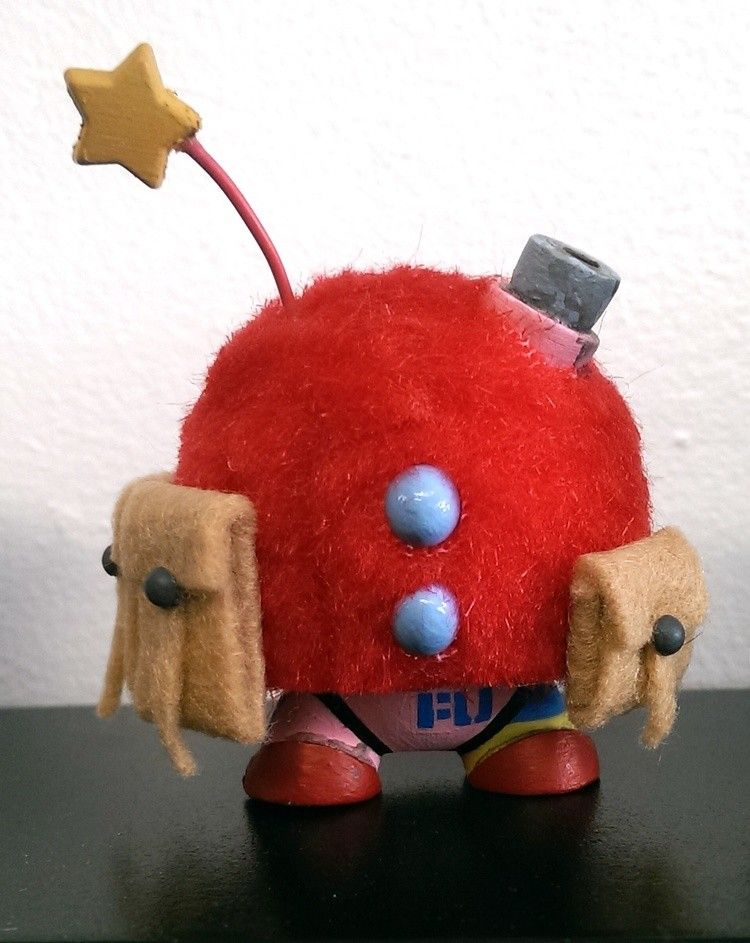 They do look great together and at $80, around £50 for the pair, we think it's a bargain.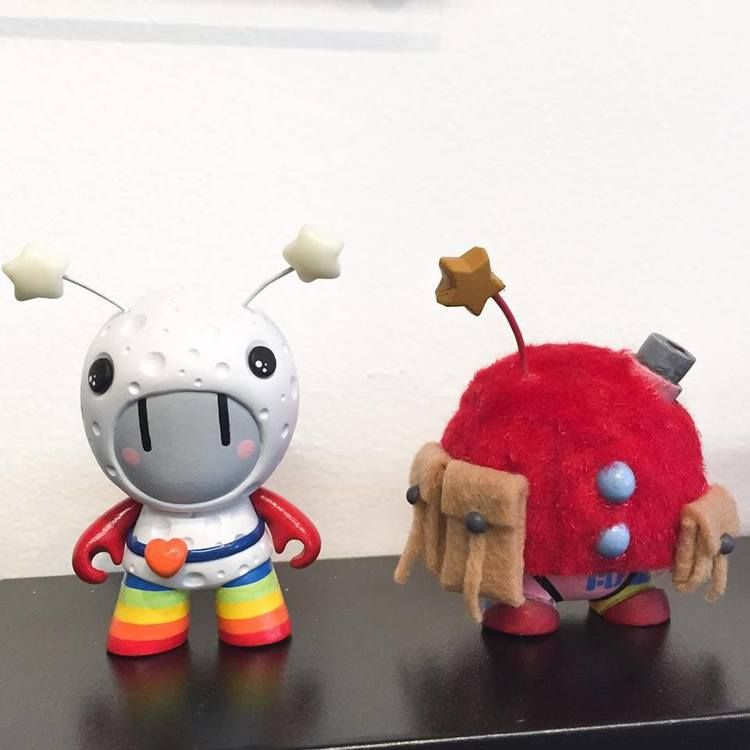 You can find Twink for sale right now at SubUrban Vinyl HERE.
You can Melodreama via Facebook , Instagram and Flickr and Mike Die via Instagram and Twitter.
[youtube url="https://www.youtube.com/watch?v=35cRCGy8n54″ width="1000″ height="900″]https://youtu.be/-q6KyIQkaQk[/youtube]