Scott Tolleson & De Korner Kookie No Good  gets freshly baked ready for September 13th which is Fortune Cookie Day around the World. What better way to celebrate it than to release a new Kookie No Good colorway the day after? Yup, Poor Kookie will be late to his own celebration!
This new colorway will feature translucent cookie-colored vinyl with purple eyes, matching shirt, and a light blue bow-tie. But wait, there's more. No longer willing to be one-upped by his edible inspiration, Kookie No Good now has his very own fortunes misfortunes! They are printed on 100% real paper, sit inside his noggin, AND can be read from the outside.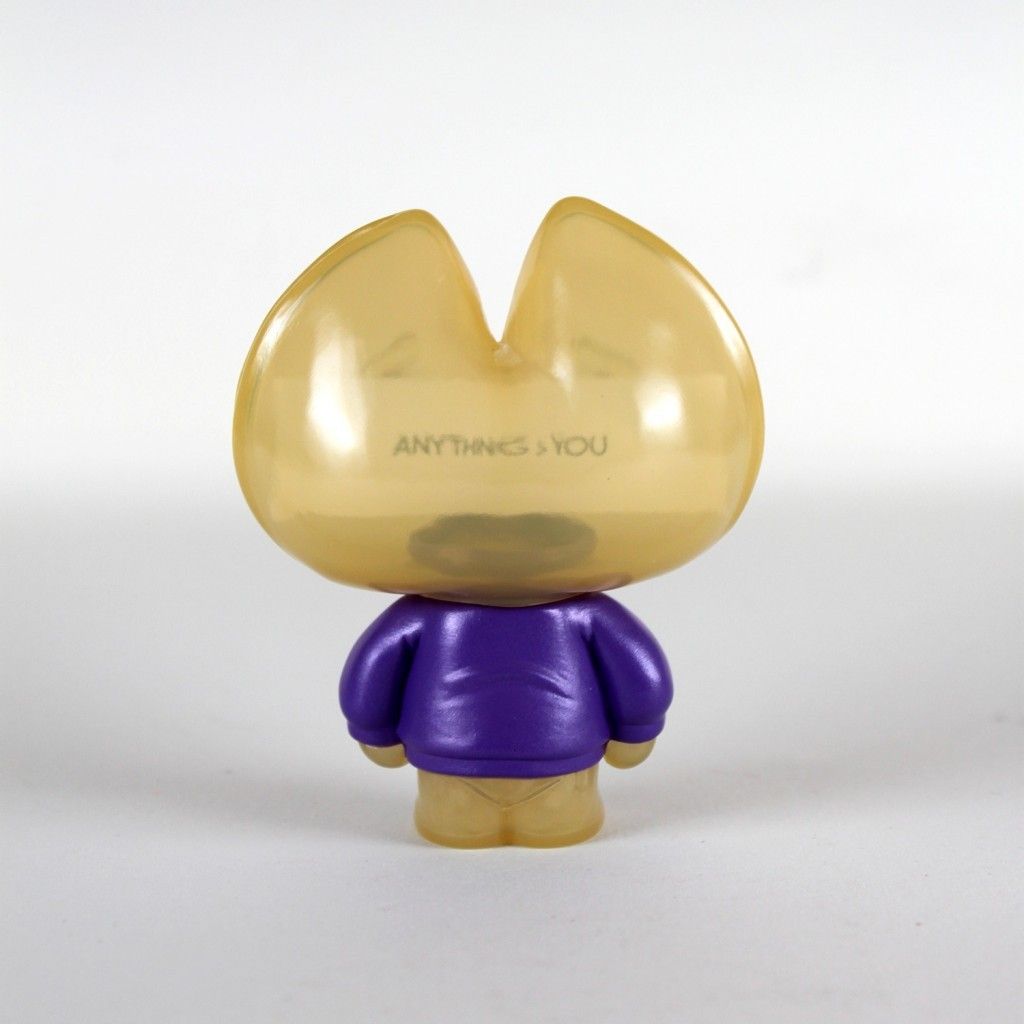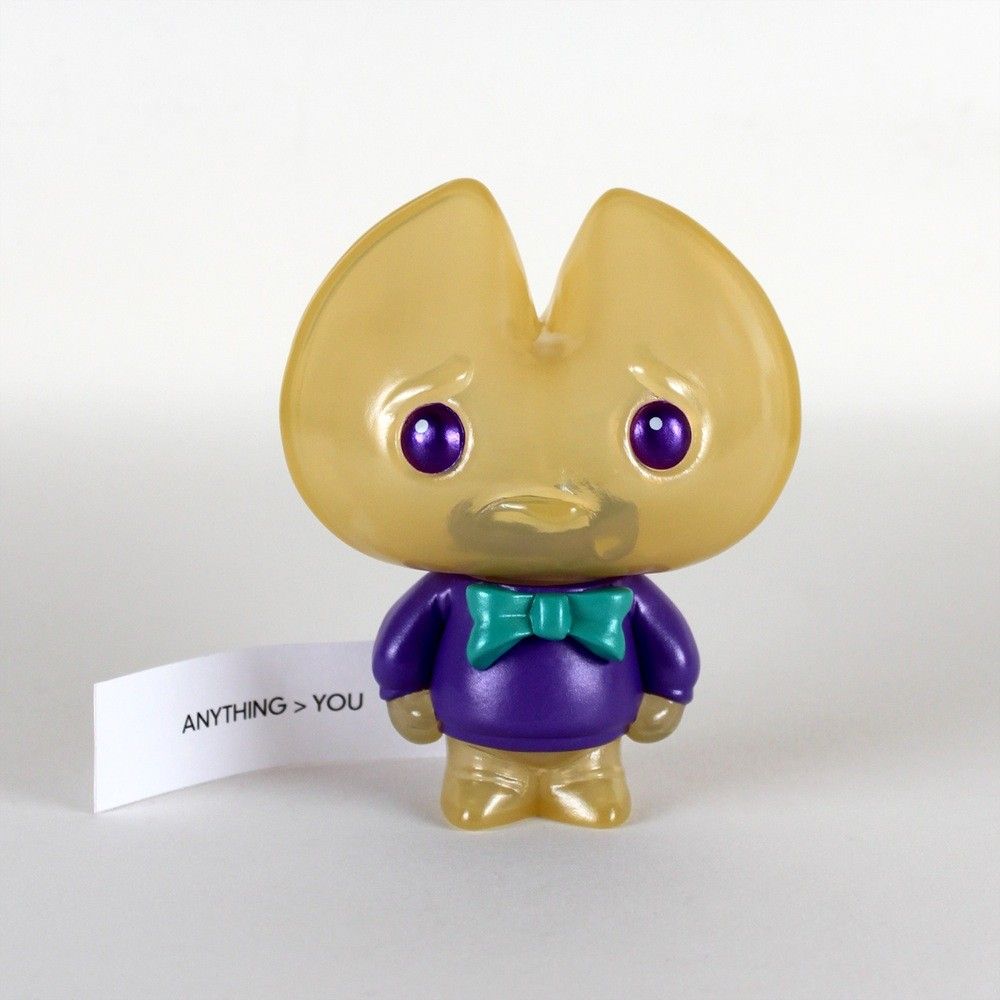 Kookie No Good started with De Korner owner Kevin Cao's desire to make a 'bad fortune cookie' toy, Kookie No Good was designed by prolific artist Scott Tolleson. The appeal of this adorably upset Sofubi toy lies in his priceless expression with furrowed brow, and pursed lips. We have the orignal version and cannot speak highly enough about the quality. the newly added feature is a neat touch. This edition has to be one of the best colourways for sure.
Manufactured in Japan, the figure stands 3.5″ and is articulated smoothly at the neck.
Priced at $40, Kookie No Good will be avalible Monday the 14th September directly at De korner.

Find Scott via http://www.stolleart.com/  Instagram and Twitter.