Mikie Graham, the creator of the Haunted House Mega Munny was asked to take part in the Leecifer / SubUrban Vinyl's "Little Green Men" show and yet again he shows shows his brilliant imagination, wicked take on Leccifer Pickled Baby right? all cramped up in that jar. Created a completely original sculpt named the "Pickle Fetus" based on Leecifers "Pickle Baby" character. Molded and poured Rotocast resin multiples of the sculpt so that others could have fun painting a DIY Pickle Fetus of their very own!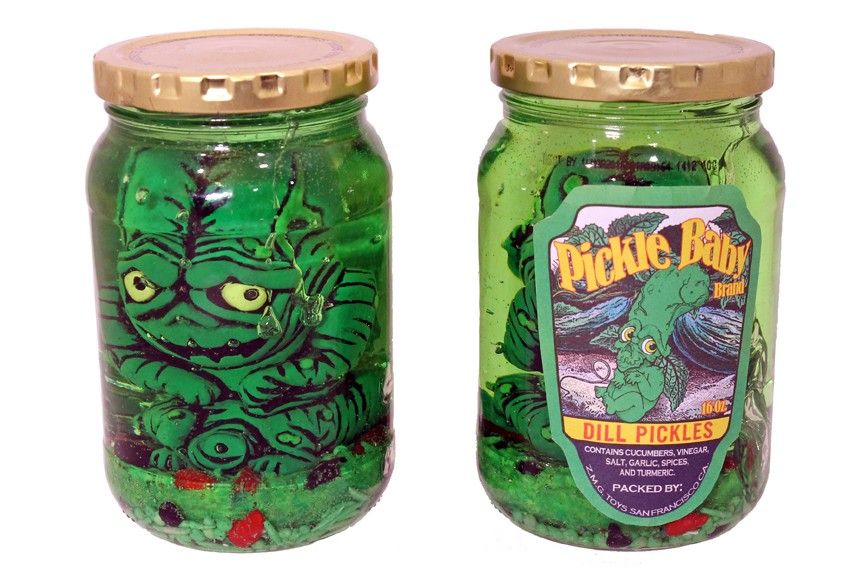 "Going one step further I hand painted 2 resin Fetus's and "pickled" them in glass mason jars filled with green/clear resin and complete with miniature hand crafted pickle fixin's.  I finished off these 2 special edition Pickled Fetus's with custom printed sticker labels, making them shelf ready for your local neighbourhood grocer shelf."
[slider source="media: 24427,24428″ limit="100″ width="900″ height="1100″ title="no" speed="800″]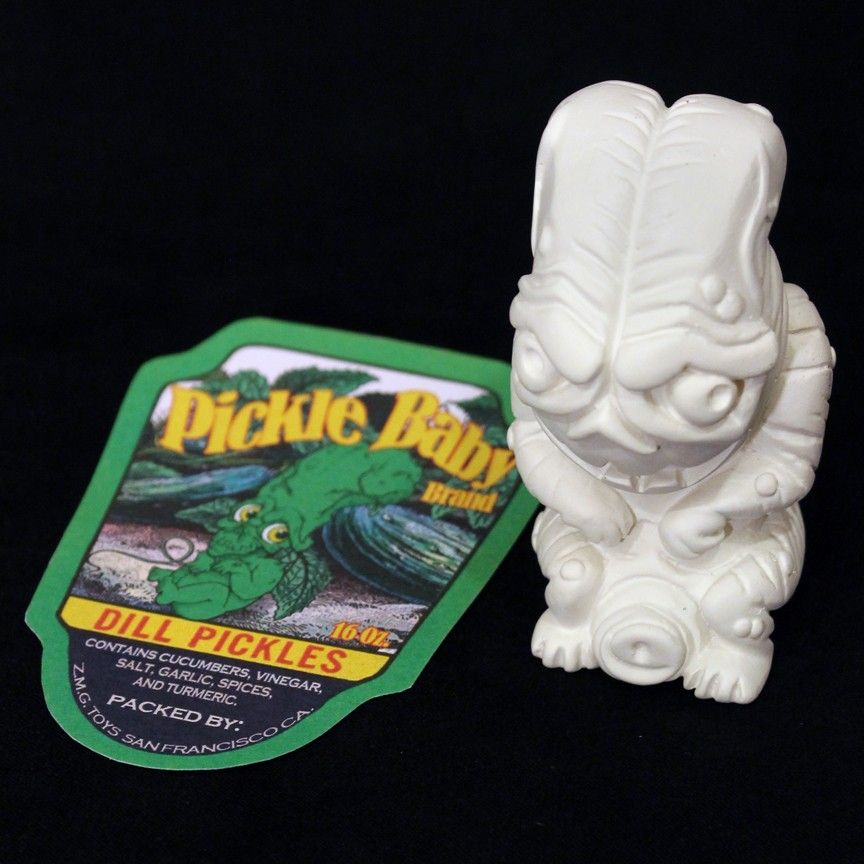 2 hand painted Pickled Fetus's priced at $200 £129 each and 8 DIY Pickle Fetus's for just $30 £19 a piece.
[slider source="media: 24425,24426″ limit="100″ width="1100″ height="1100″ speed="800″]
You can get them HERE.
You can find Mike via his Portfolio ,About, Blog, Facebook and Twitter