I had the lucky chance to attend the Steve Ferrera show at Woot Bear on opening night and it was fantastic! The event was well attended with many artists and fans, and had a delightful spread of wine, beer, drinks, and light snacks (giant pocky sticks! seaweed crackers!). There were some very beautiful original pieces from Steve, and many customs from other artists present! If you purchased pieces from the show, you also got your choice of wonderful prints from Steve!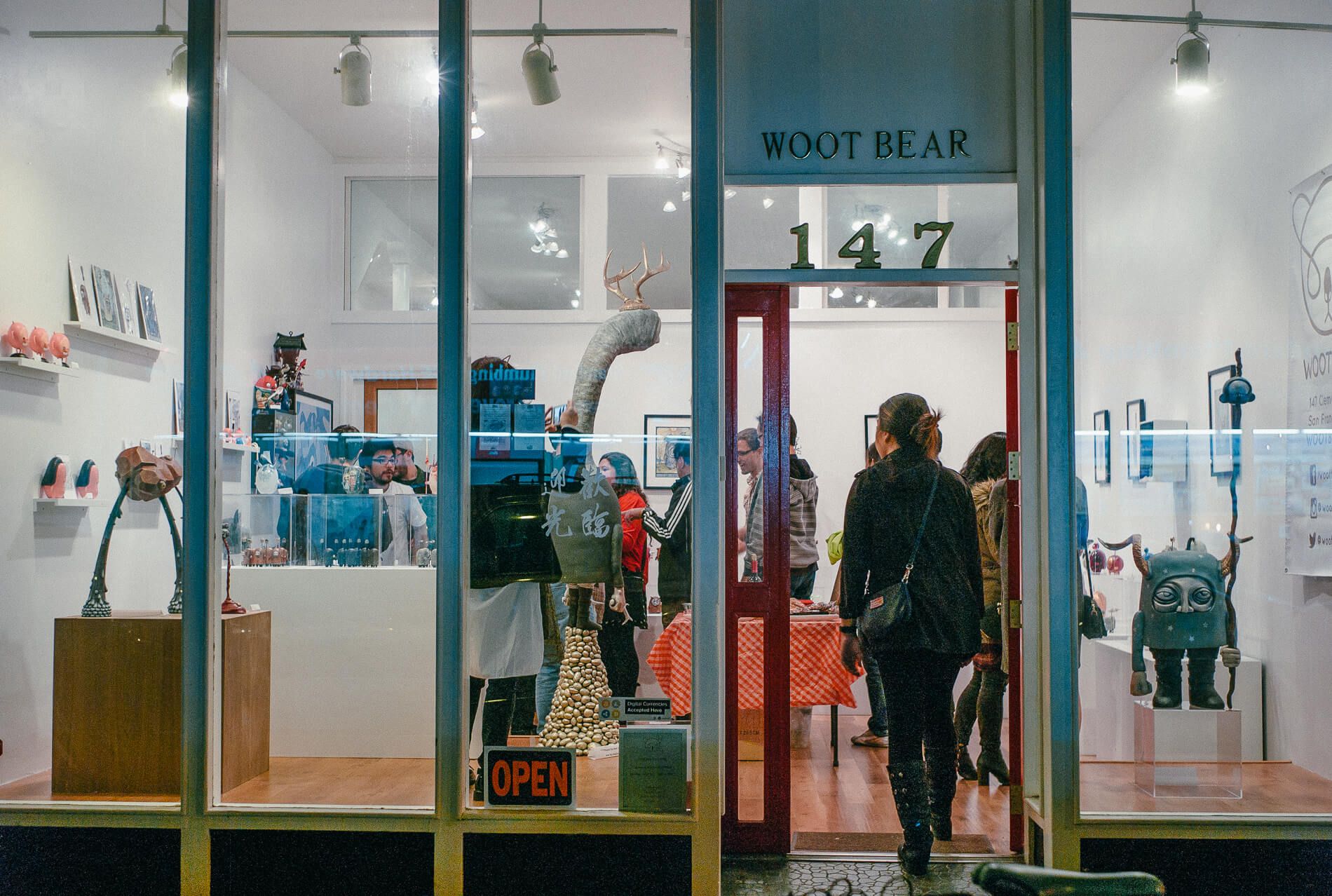 Inviting lights and dramatic pieces from Steve beckon you in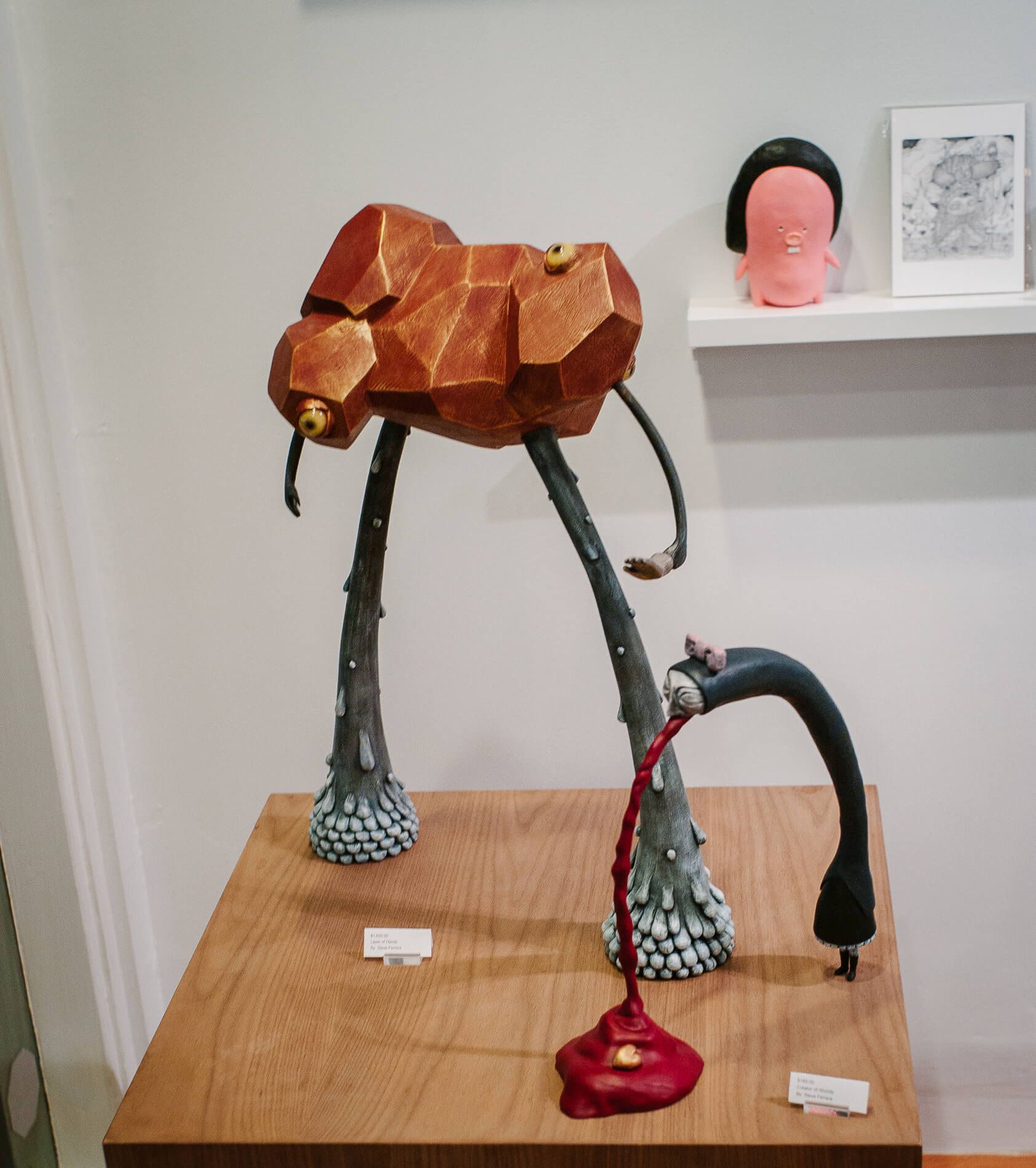 A birdie mentioned there might be smaller versions of the piece on the left one day!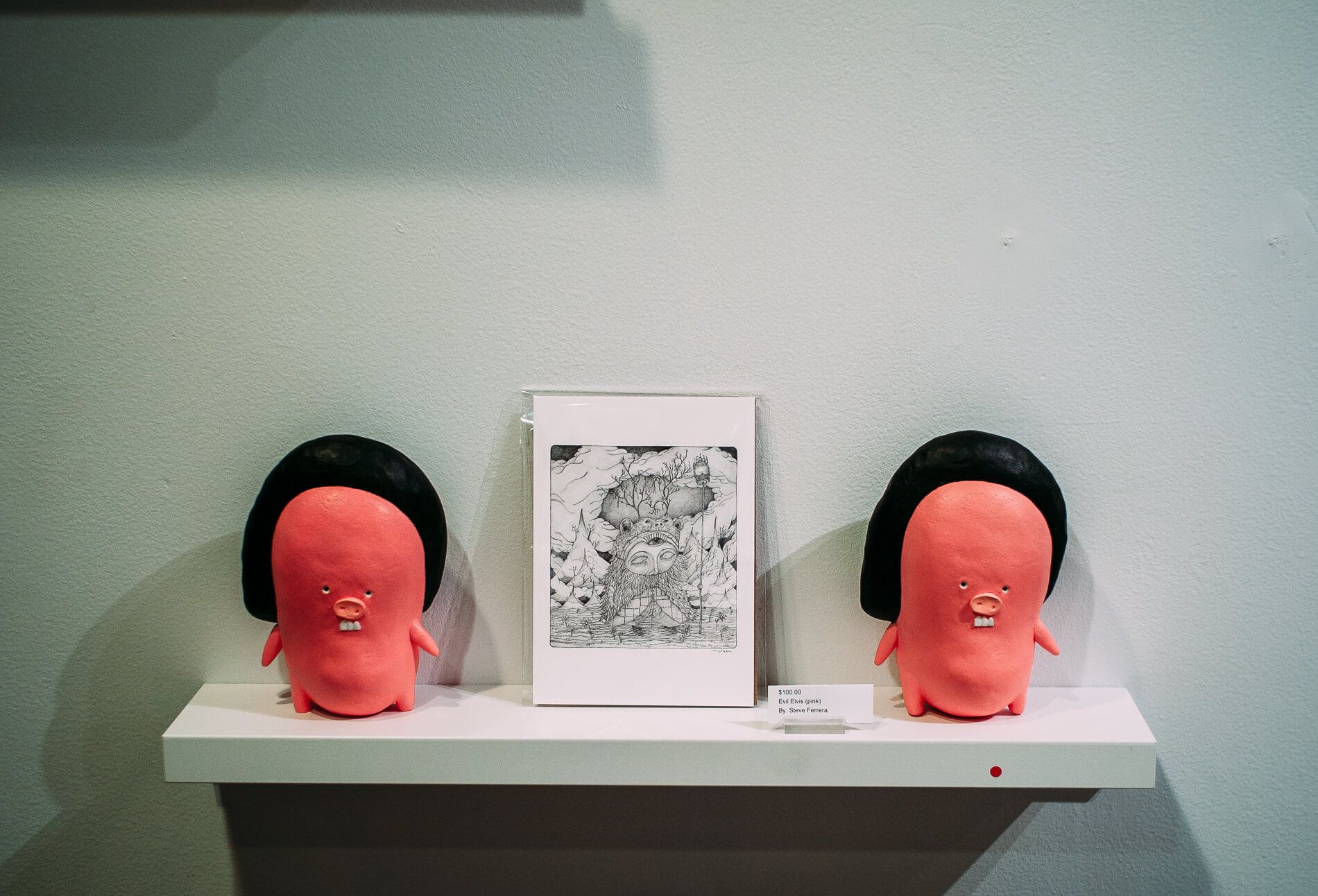 Hello piggies!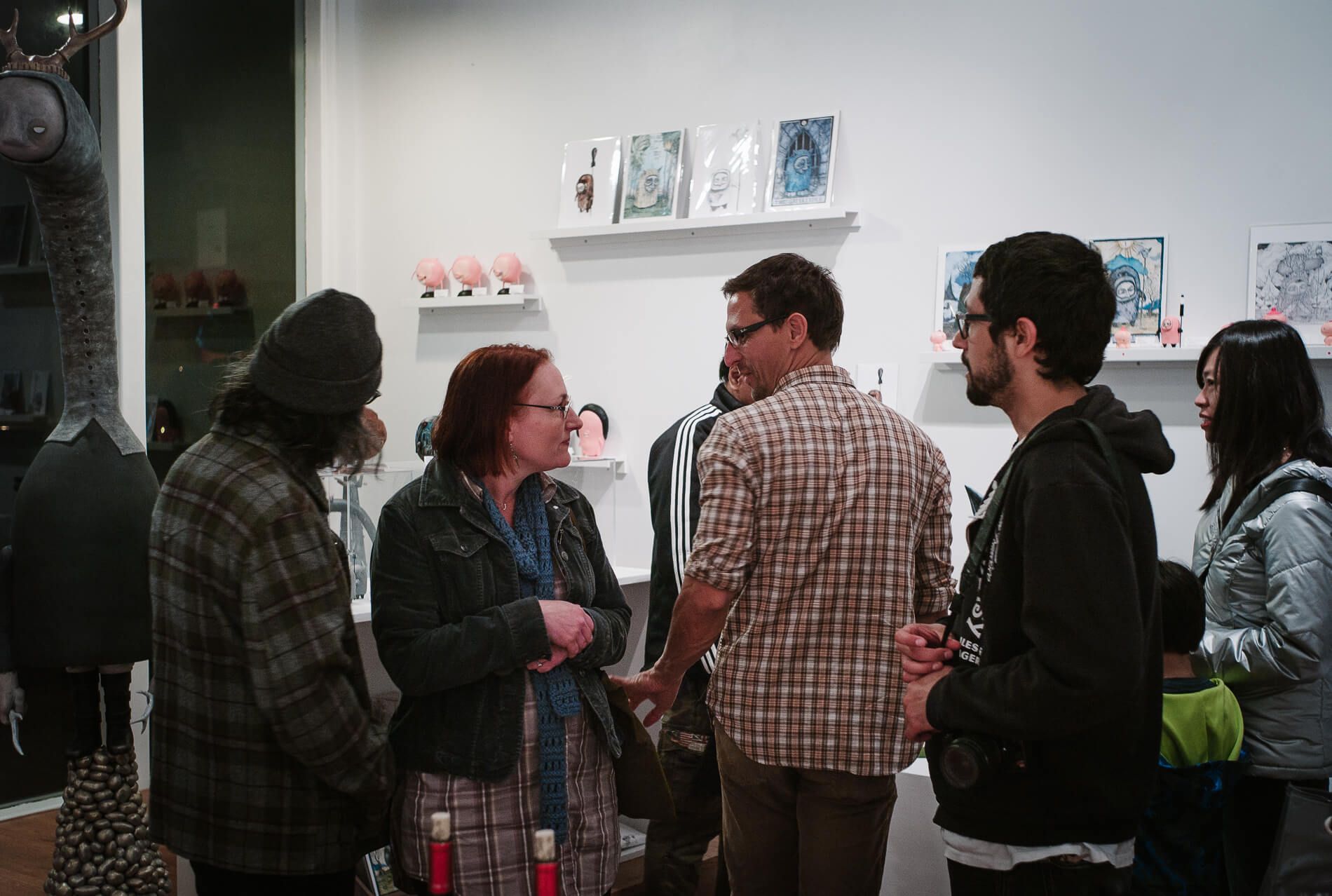 Steve chatting with Ernie and Cassandra of Doubleparlour
I got to meet Doubleparlour for the first time, I had no idea they were in SF! I somehow always thought they were in NYC so it was such a pleasant surprise. I also met Rob Reger for the first time, his blue and red resin pieces were amazing. I also got the chance to catch up with other artists in attendance like Martin Hsu and Daniel Fleres! Great times =).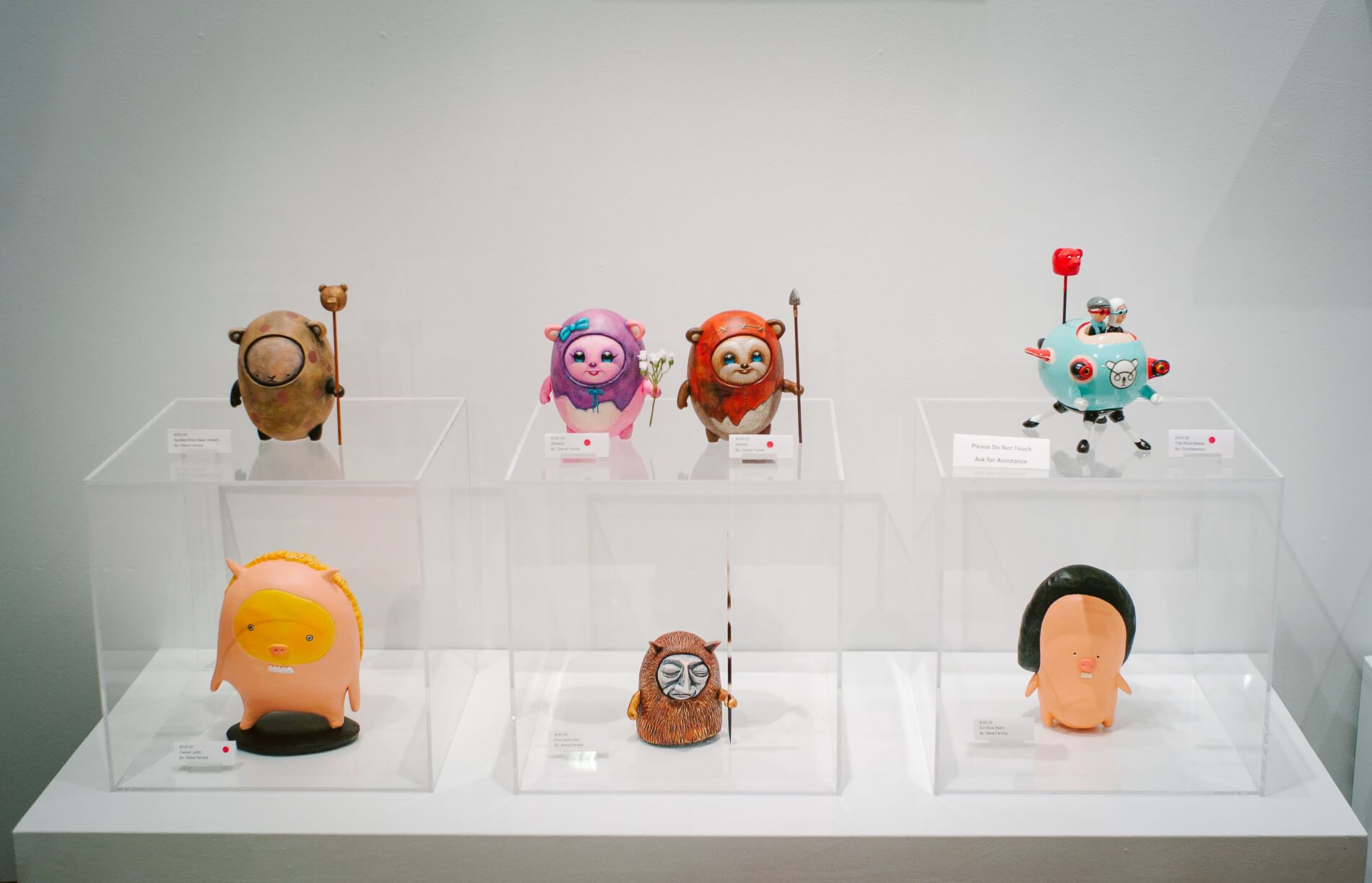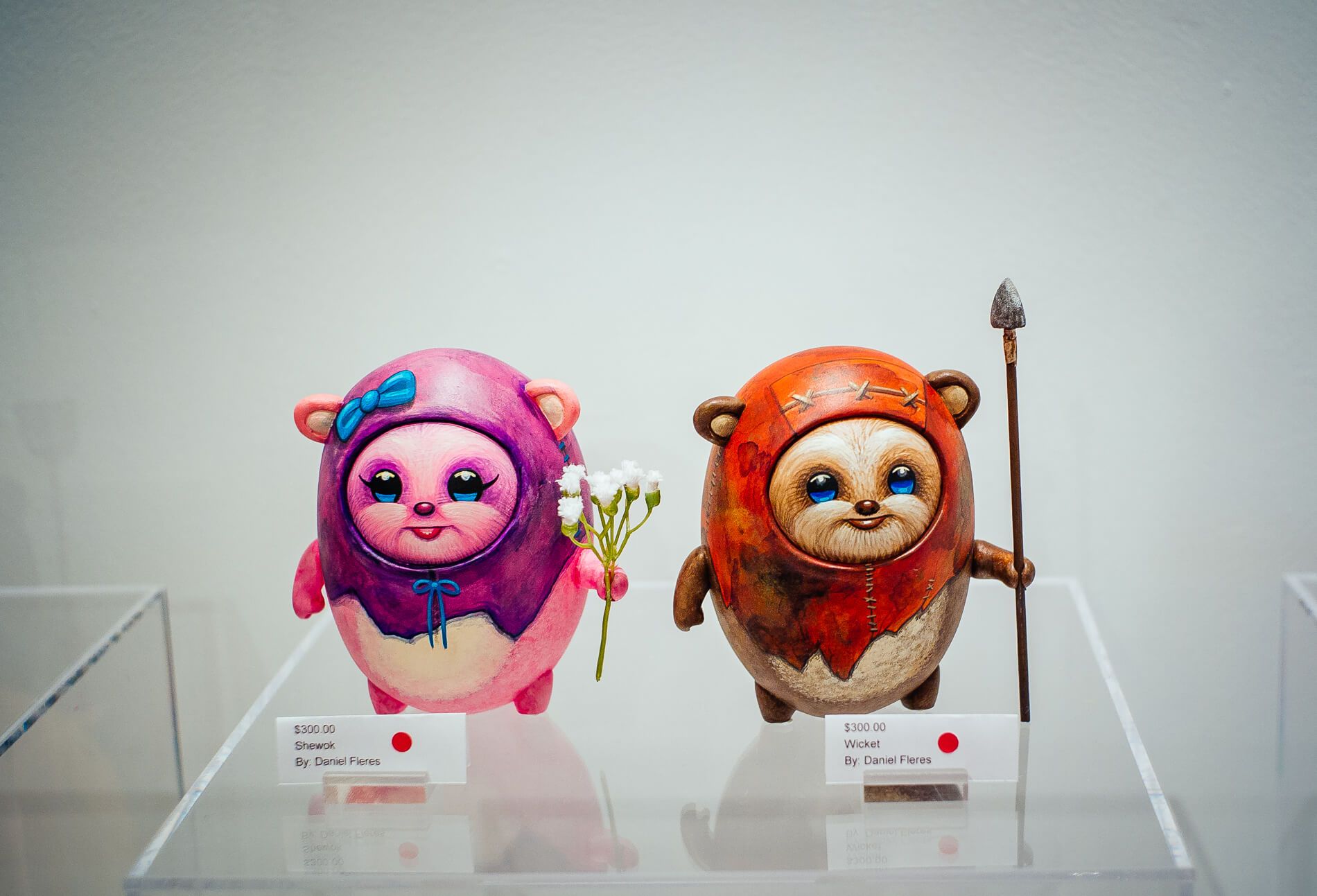 I was lucky to get the wicket ewok on the right! The detail and paint is stunning, such clean lines and glow on those eyes!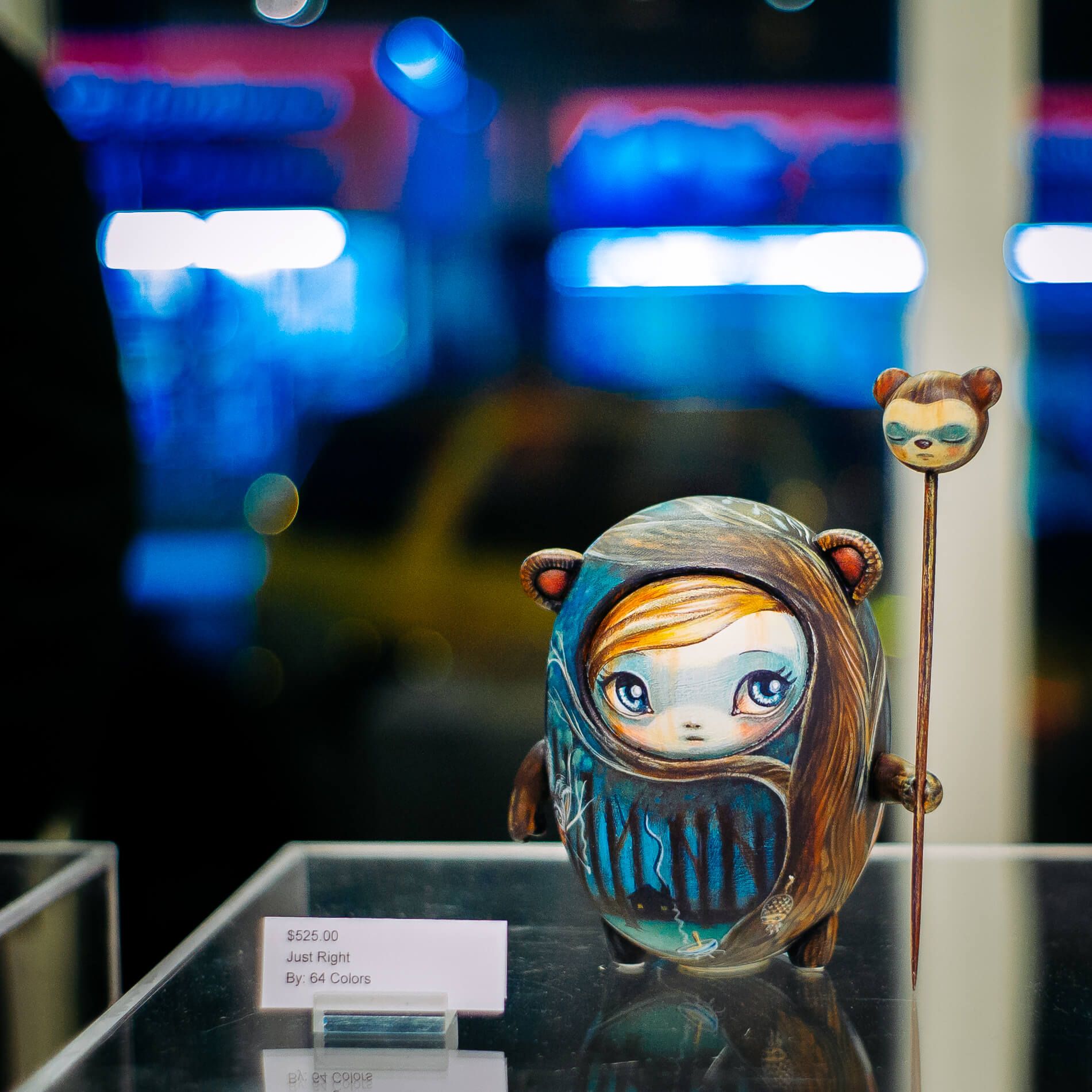 The detail on the 64 Colors custom is dreamy.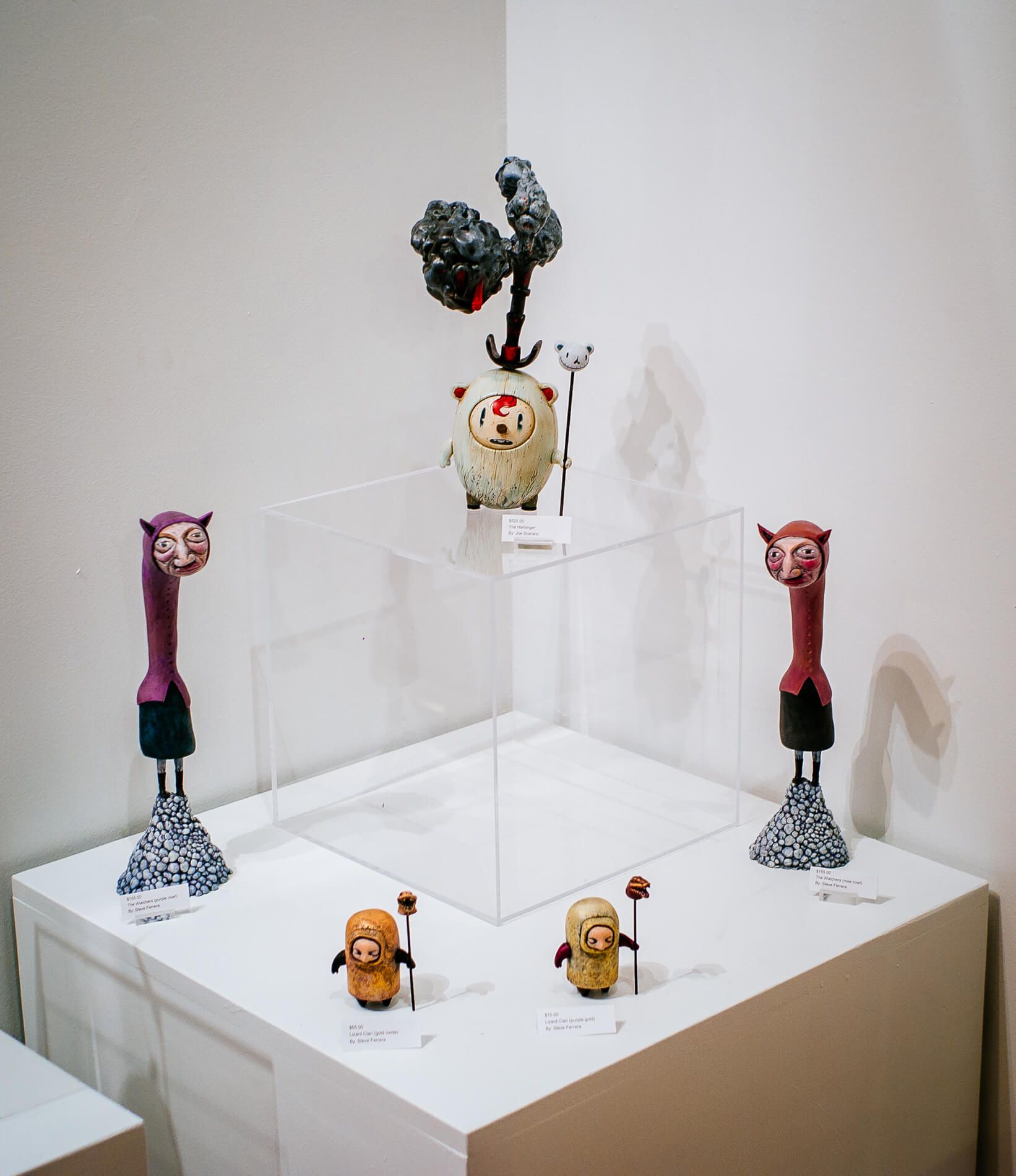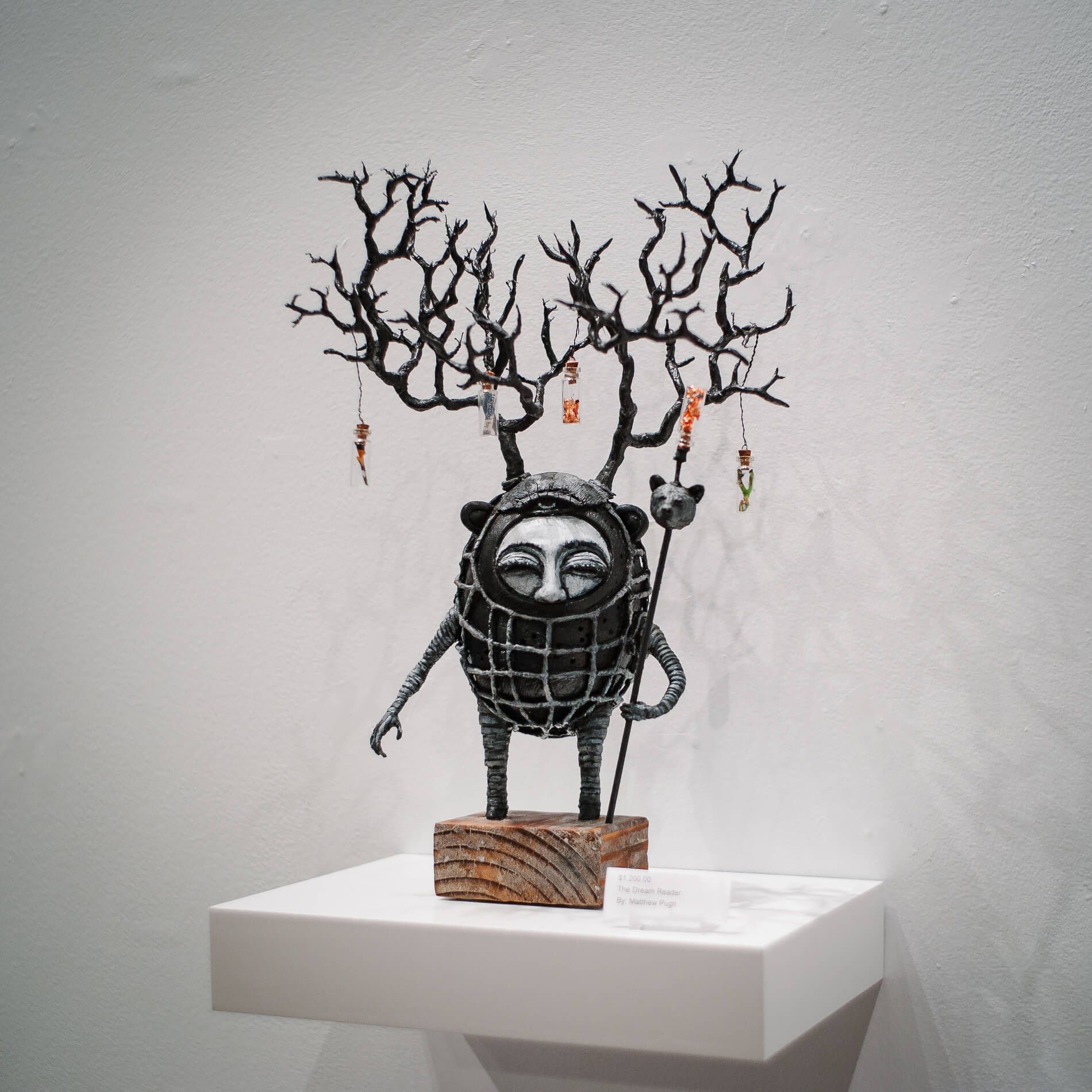 This Matthew Pugh piece is stunning in person because you can really see all the structuring that went into it.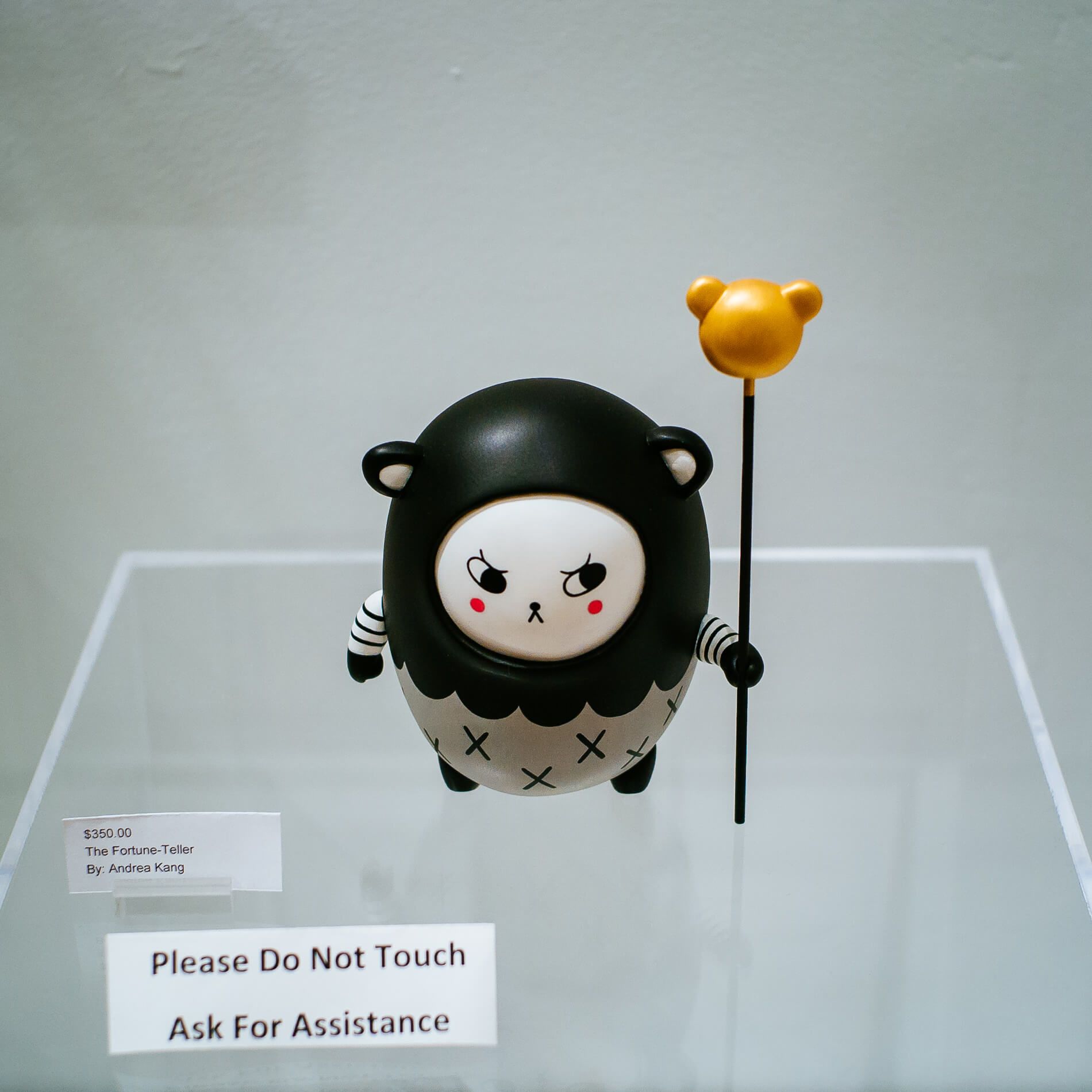 Love the expression on this
I have a million more photos but won't overwhelm you =) Thanks Woot Bear for a great evening, and congrats Steve and everyone who had pieces present, on the awesome show!
Pieces will be available online shortly. Follow Woot Bear on Instagram and check their site for more details!