The Italian artist RX makes a return not to customise, but to make this all fabulous new sculpture "Great Tesla" from head to toe. Starting from an painting RX does his magic and replicates it into a sculpture. We at TTC just love the character, has that comic look which RX is well known for. "Great Tesla looks like something that has come out of a Marvel circus act, a new form of super hero, but it's his tribute to the great inventor Nikola Tesla.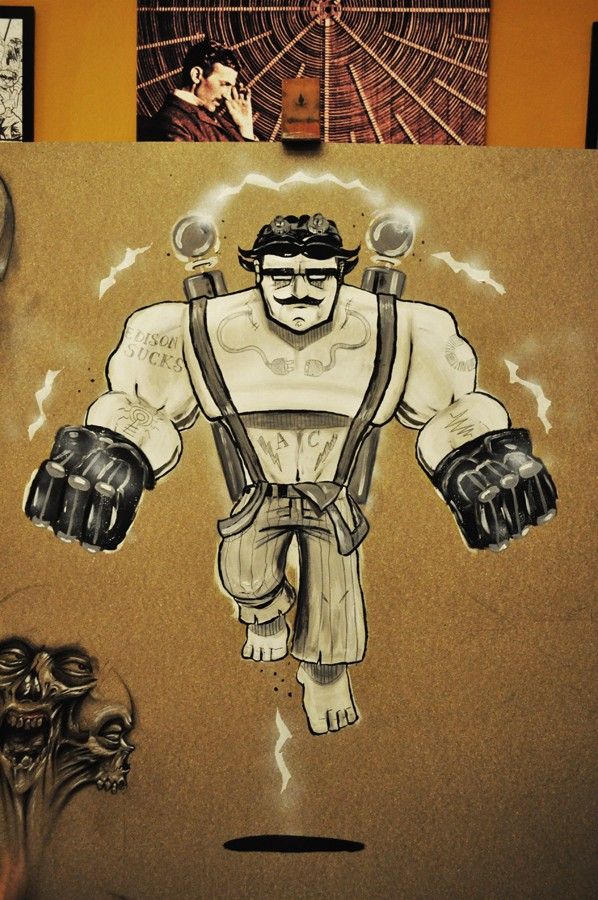 [slider source="media: 24437,24438,24441,24436,24439,24440″ limit="100″ width="900″ height="1100″ title="no" speed="800″]
The we dig everything about him, that old skool look with the monochrome colour pallet, topping it off with the wooden backing panel so it keeps it in midair. Not forgetting to mention the artwork of the wooden backing panel. The stature even has a plug on the back, but we are not sure what the purpose of it is, maybe it lights up?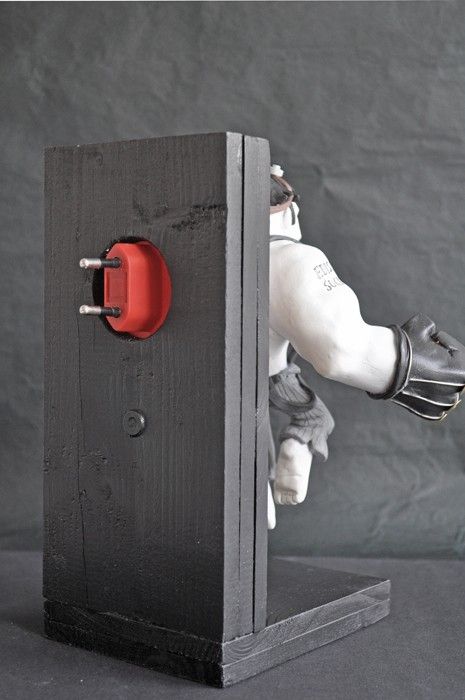 It is good to see RX back in full swing and looking forward to seeing more from him, below are a few WIP shots for the making of "The Great Tesla".
[slider source="media: 24446,24447,24448,24445,24444,24443″ limit="100″ width="1000″ height="1300″ title="no" speed="800″]
We are not too sure if this was a commissioned piece or for a exhibition, all we know it is one badboy of a sculpture from RX. *Update* this artwork will be part of ART TOY & DESIGN EXHIBITION in October in CHILE "Technology: Utopian or dystopian Retro-futurism" and organised by Art Toy Gama Collective
Hit RX social media sites Website, Facebook ,Flickr and Blog  for a custom or work and take a look at his comic strips.
(all media lifted from RX Flickr)