Was you a collector who missed out on Mr Mars x Shawn Wigs Mr. Krispys series? well if you were, you're in luck! Shawn Wigs and Mr. Mars are back at it with a third series of Mr. Krispys and their take on the famous Krispy Kreme Donut. This time they have Blue sprinkled, chocolate drizzled, and blueberry jelly filled! blueberry yum yum, but on a serious note, don't try to eat these Dunnys. Don't say we didn't warn you, BURRRP.
SERIES IS LIMITED TO TWENTY PIECES. All come *BLINDBOXED. Each box is picked at random and contains one of these three flavors! Help find these doughnuts a new home before they all get eaten!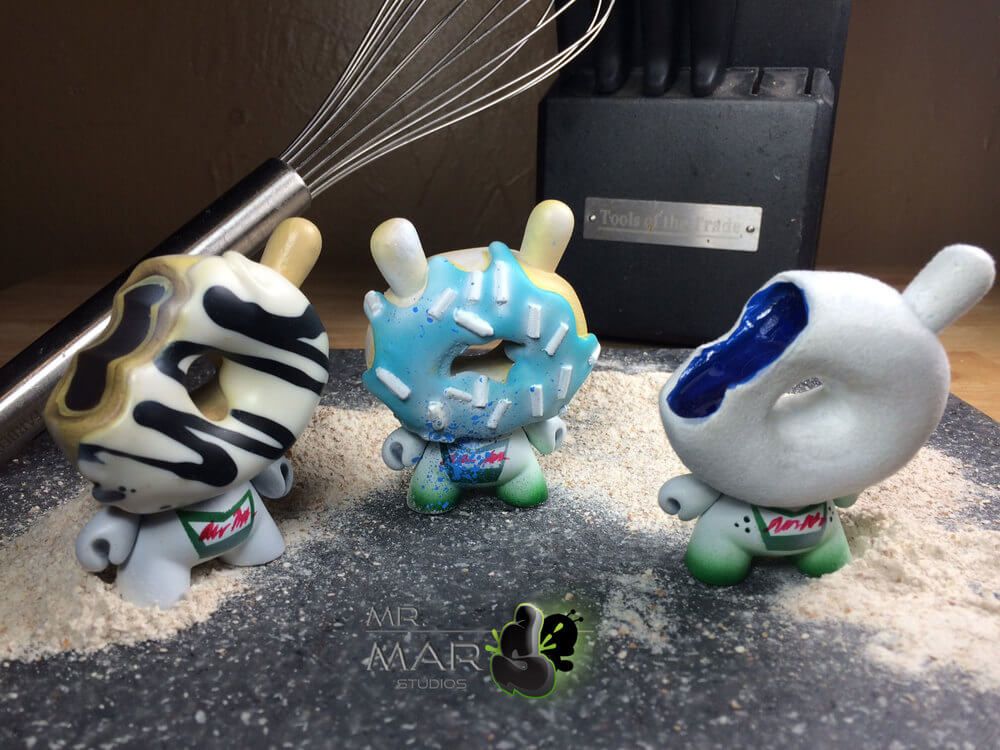 You can find them at http://mars-ballantyne.squarespace.com/shop/ priced at $80 for each blindbox.
Check out this cool segment below on Mr Mars.

(Film, footage, and all rights reserved by Angelo Cole)
You can find Mr Mars at http://mars-ballantyne.squarespace.com/, Facebook, Twitter and Instagram.