The last but not least, Halloween release from DMS is Dead Dismal
"On the back of the bemusing popularity of the vulgar cash cow that is the Dismalhand, comes the predictable Halloween gimmick version: Dead Dismal. Impress your friends and family by how easily you are parted with your hard earned money. Dead Dismal (and Dismalhand) are the ideal shape for scratching your head in disbelief at what you just purchased."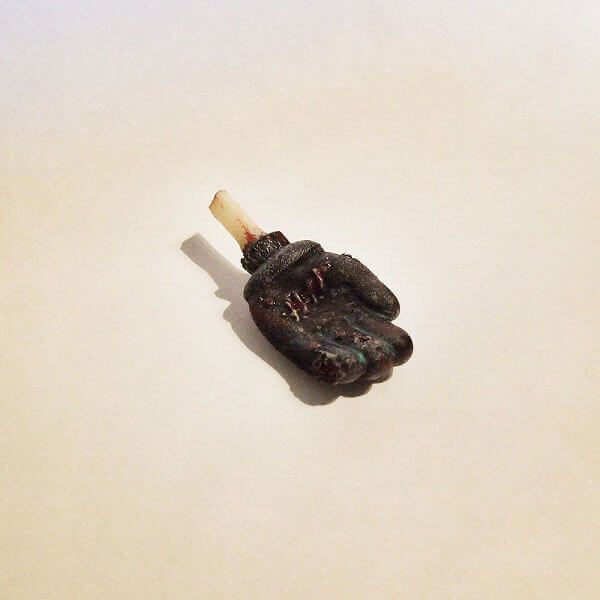 The scariest thing about this blatant Halloween cash in, is how unimaginative this 'art piece' really is.  Only the Walking Dead would be vacant enough upstairs to be taken in by this.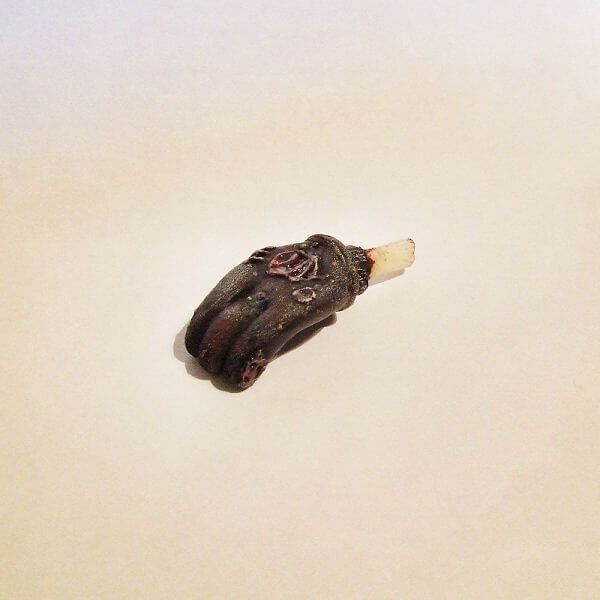 Unimaginatively regurgitating the (un)original version Intended solely as an unauthorised art drop at the Dismaland Bemusement Park in Weston-Super-Mare by the uninvited "artist" DMS. This unauthorised art bombing took place on 28th August 2015.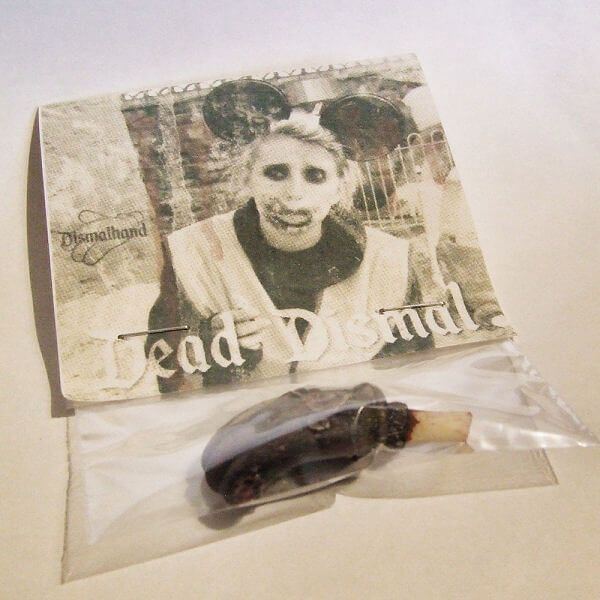 "Measuring at around a disappointing 4cm, it's still not big and it's not even as clever as the first one. Badly hand painted resin, comes in a cheap plastic bag with a hastily home printed header."
Comes with a scribbled certificate of non-authenticity, I hope you hate it.
Unsuitable for those under 15 years, unnecessary for those over 15 years. Limited to an uncertain amount.
May contain imperfections, may contain nuts, dissatisfaction guaranteed*
*Not guaranteed.
Please allow ages for delivery, they will hopefully arrive damaged.
Please note: may appear slightly different to the photographs due to the hand made nature of the item and shoddy workmanship.
A pathetic percentage will possibly be given to charity.
Dead Dismal: On sale Friday 30th October at 6pm (GMT) OUT NOW because the old fart couldn't be bothered to wait till 6pm. Get yours from www.dismalhand.co.uk priced at £4.99.
(all info and photos were cut and paste job from press release as we couldn't be bothered)