Toy Art Gallery have two hot new releases available this week. First up is Paul Kaiju's awesome Gacha Mini set, done up in a cool minty green. The set features five all-new sculpts of Paul's awesome characters Boss Carrion, Unchiman, Mockbat, Demon Dog, and Mockpet! Each mini stands stands roughly 2 inches tall with limited articulation. The set is available for $60 (£40) and individually for $15 (£10).
[frame align="center"]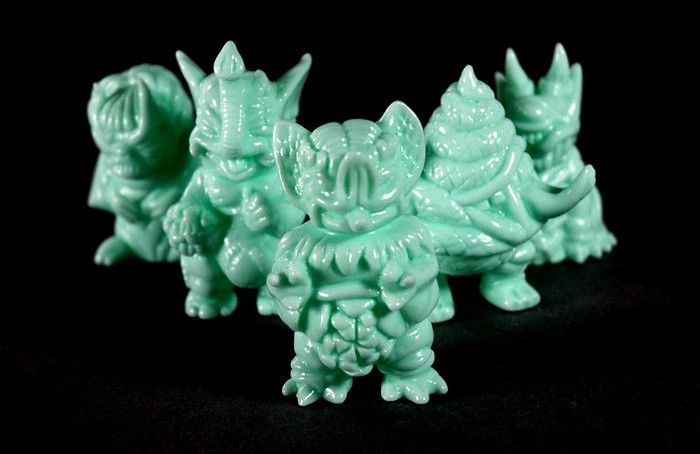 [/frame]
TAG also received the second series of the awesome new Gargamel Micros! Each Micro stands 2 inches tall and comes blind bagged. Only $6.50 each (around £4)!
[frame align="center"]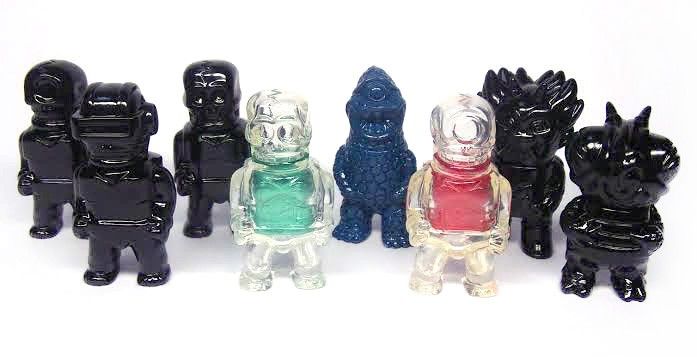 [/frame]
Both the Paul Kaiju Minty Green Gacha Mini Set and the Gargamel Micros Series 2 are now available at shop.toyartgallery.com as well as in-store (if you happen to be in Hollywood, CA)!