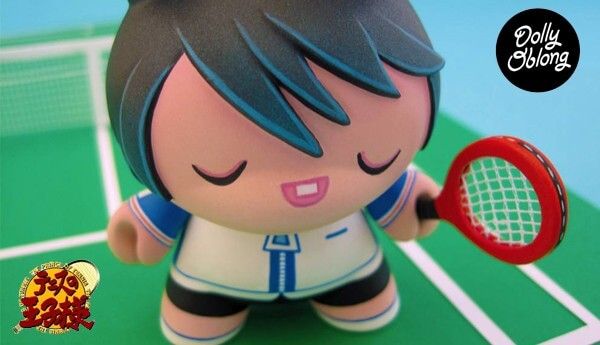 There really isn't anything that can stop Dolly Oblong's infections kawaii customs from making you go awwww. Dolly has completed a commissioned piece for my good friend and fellow collector Vania. Vania was a big fan of Dolly's after seeing many of her customs and toys and took the plunge to get a commission for a surprise for her partner who loved the Manga and Anime series The Prince of Tennis. Dolly adds her spin and trademark to the custom give the main character Ryoma Echizen true Dolly style.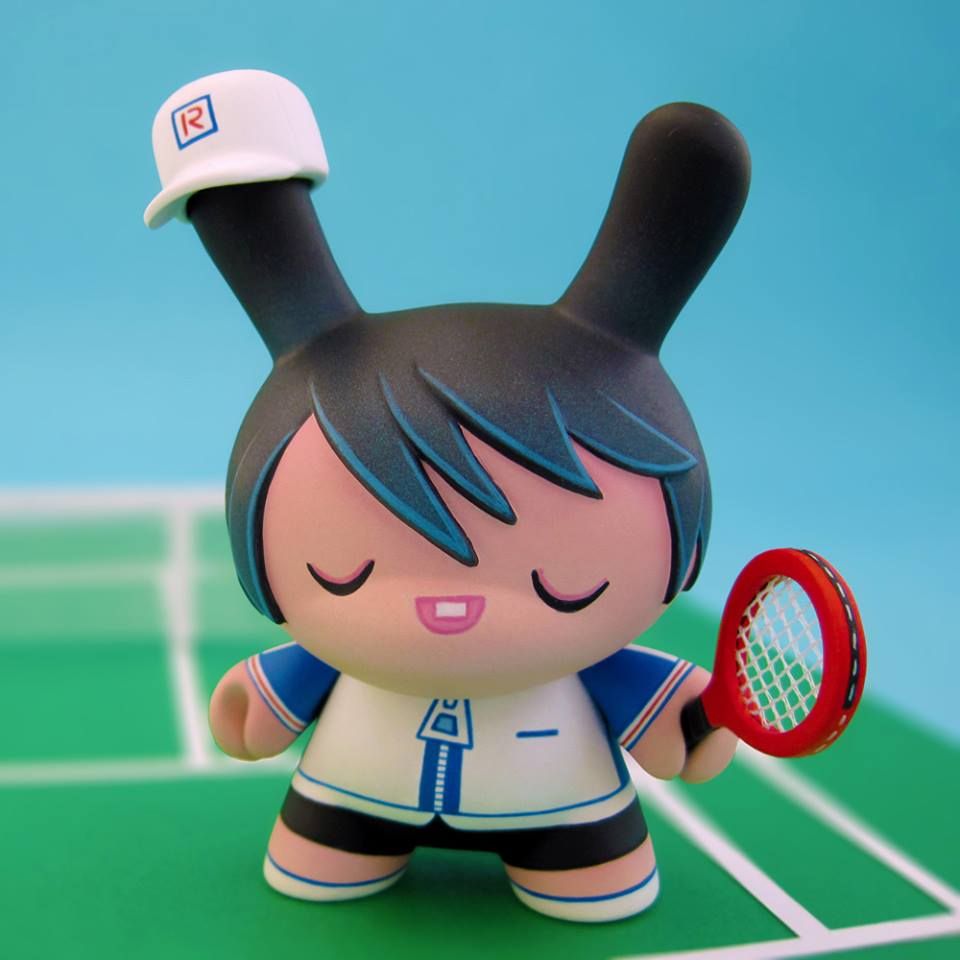 Equipped with a tennis racket and removable cap dolly has yet again made superb accessories. Not forgetting to mention the extended hair scuplt that she has done for Ryoma character.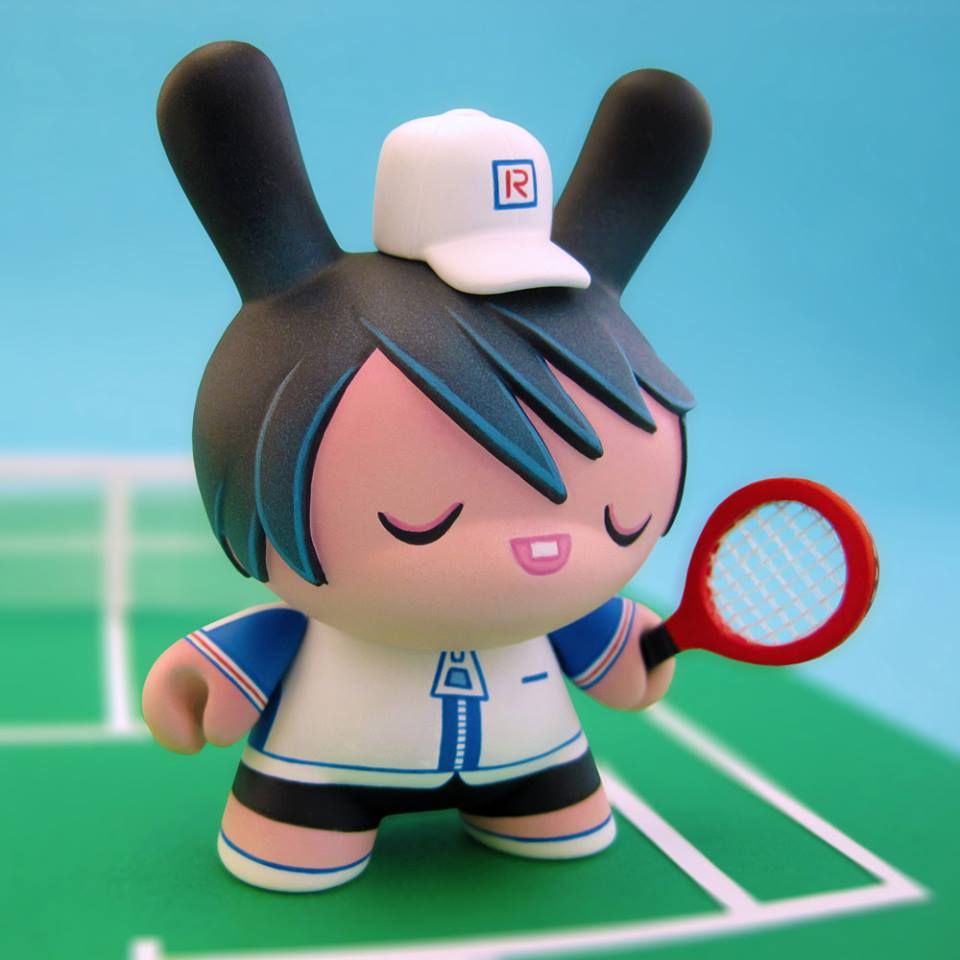 I really don't know how Dolly does her lines?! I know she does use a single hair brush but dam its so neat a crisp. Kidrobot if you are actually reading this, I hope Dolly gets a production Dunny made x.
[youtube url="https://www.youtube.com/watch?v=c4Tq1QESdPA"]
Follow Dolly Oblong's work Via all the social media and if you need a commission hit her up ASAP.
(all photos are taken from Dolly Oblong media sites)