This weekend sees the start of the Dichotomy show over at Toy Art Gallery. Starting on Saturday 21st, 40+ artists channel their inner undead doppelganger and customize the DOUBLETHINK soft vinyl figure created and sculpted by Takahiro Komuro (TKOM) and produced by TAG!
Our good pal, Jon-Paul Kaiser, will be one of the 40+ artists involved in the show. Shown below in his sweet Iron Monkey tee, JPK brings his little metalhead custom to the party.
[frame align="center"]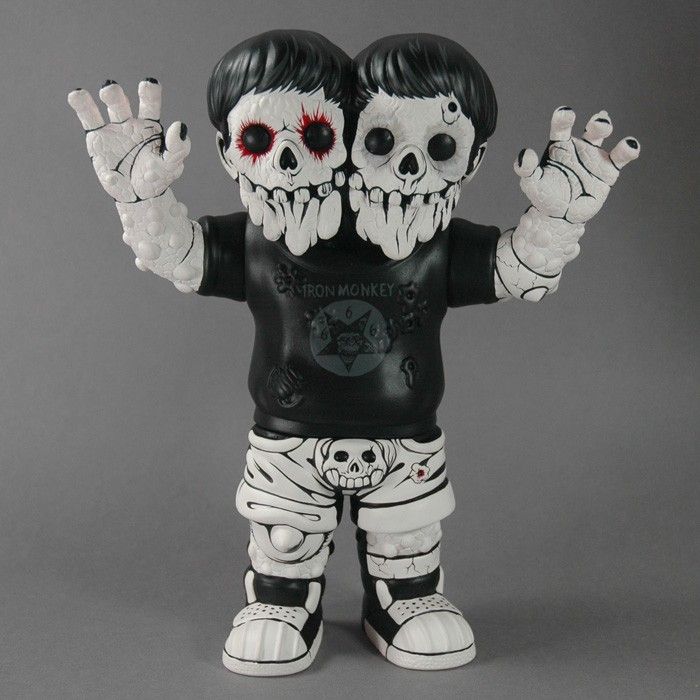 [/frame]
DICHOTOMY also features the following artists:
Ardabus Rubber, Blurbleone, Bob Conge / Plaseebo, Butch Adams, Candie Bolton, David Arshawsky, Deeten, Devils Headquarters, Draculazer, DTOES, George Gaspar, Goreilla, Goto-San, Guumon, Joe Whiteford, Johan Ulrich, Jon-Paul Kaiser, Joseph Harmon, Josh Herbolsheimer, Kenth Toy Works, KTO, Le Merde, Macsorro, Martin Ontiveros, Miscreation Toys, MMToys, Monsterisland, Mutant Vinyl Hardcore, Okokume, Rampage Toys, Scarecrowoven, Sexualyoukai, SkullToys, Splurrt, TKOM, Todd Robertson, Topheroy, Uamou, and more!
So if you happen to be in the Hollywood area on Saturday, why not pop in and take a gander at this monstrous creations. Other highlights include Rampage Toys and Le Merde:
[frame align="center"]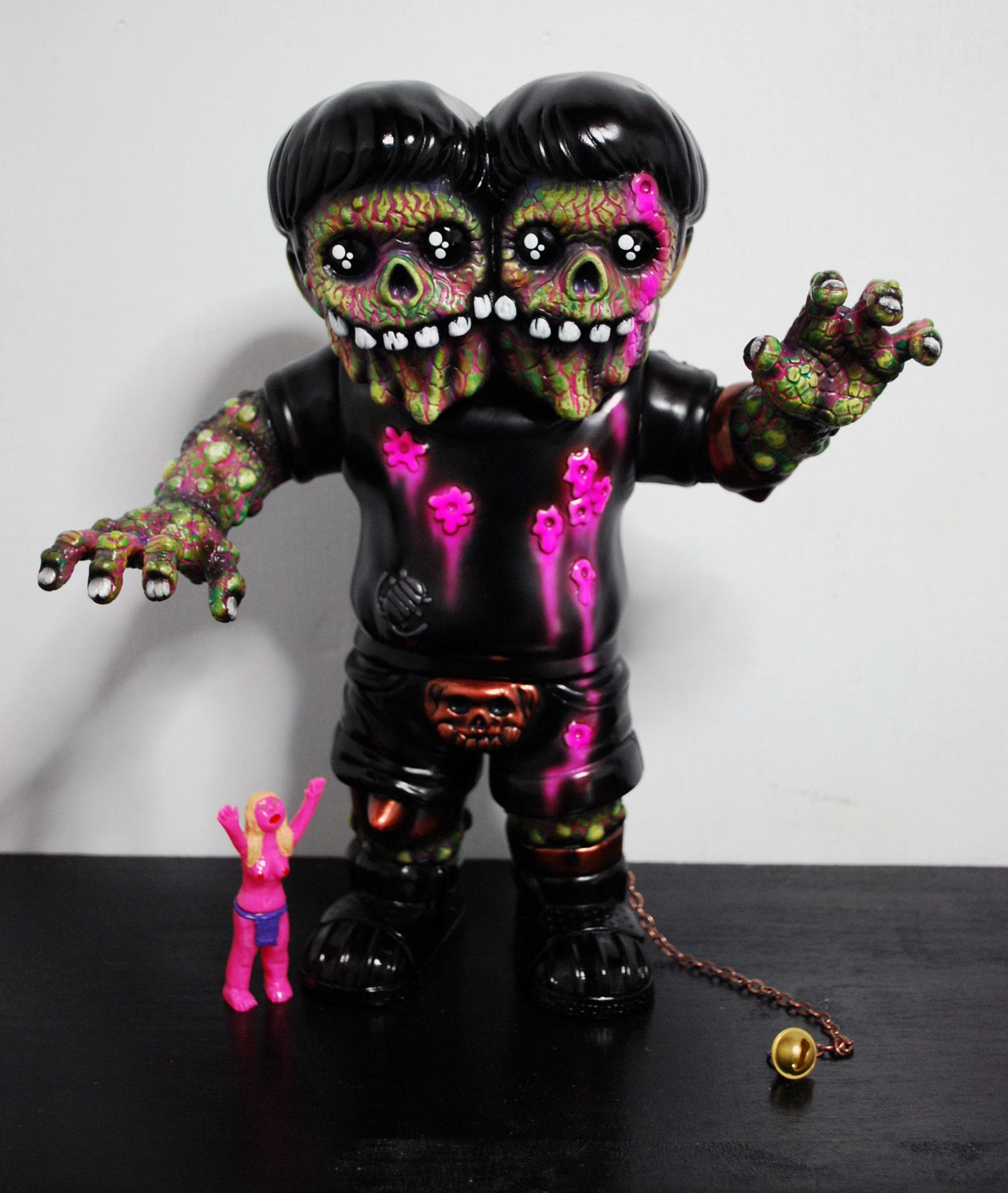 [/frame]
[frame align="center"]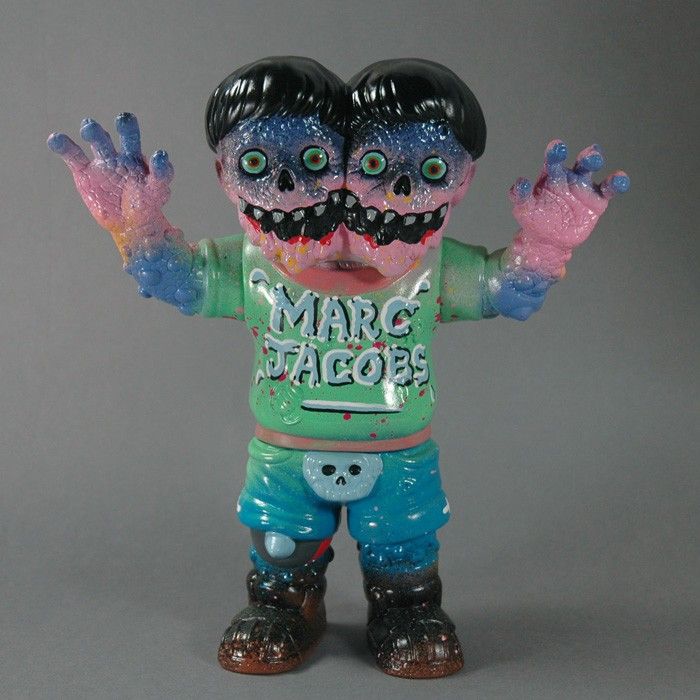 [/frame]