As the Four Horsies of the Pocalypse Kickstarter is drawing to a close, we recently received our original Horse of the Pocalypse – Little Maddie. Little Maddie was funded by a successful Kickstarter campaign, run by Tenacious Toys & Big Shot Toy Works back in Summer 2014.
[frame align="center"]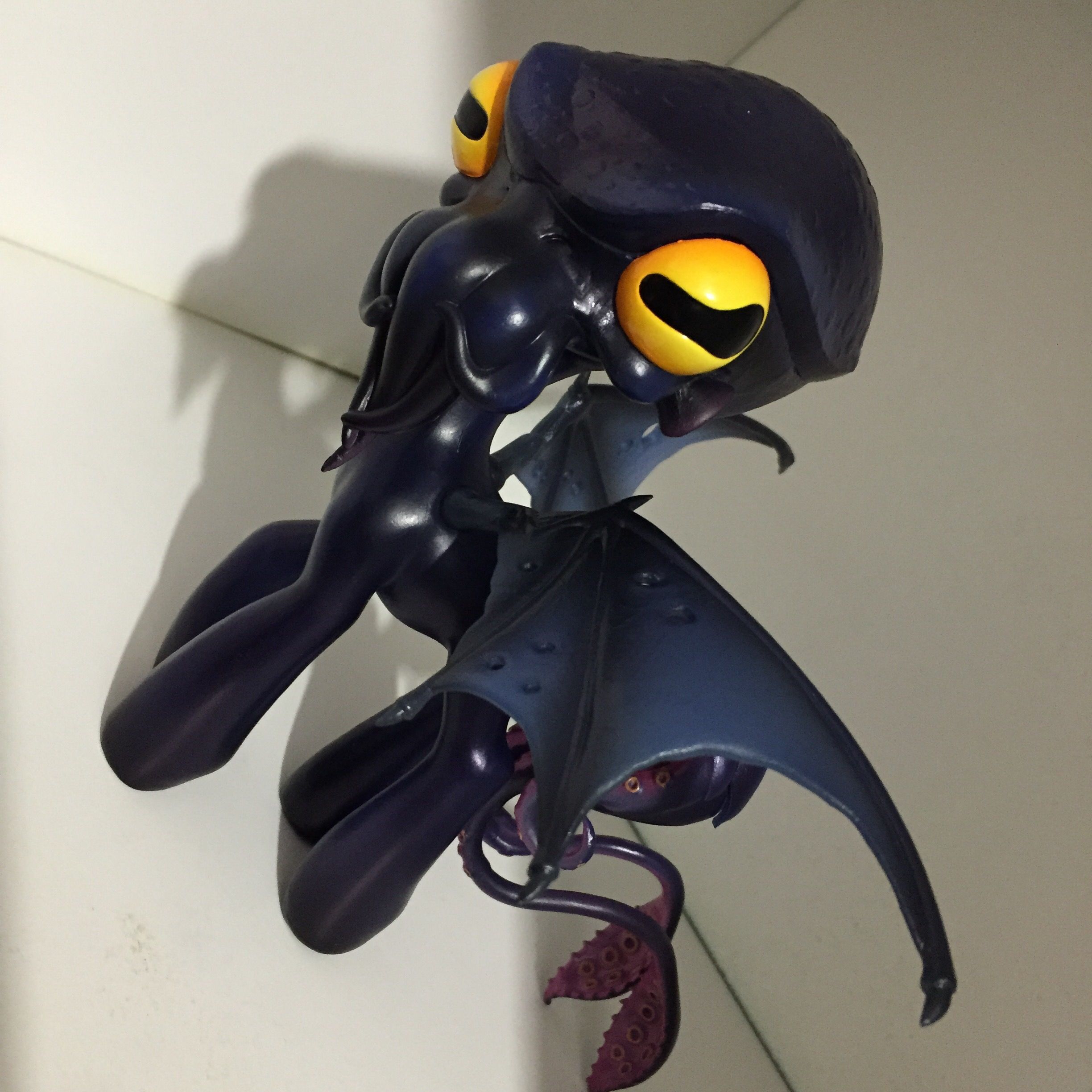 [/frame]
At 6inches, Little Maddie is a sturdy Cthulhu-themed My Little Pony style Designer Toy, standing proudly on her legs with a little additional assistance from her awesome designed tail. The paintwork is on point. No glue marks that we can see.
[frame align="center"]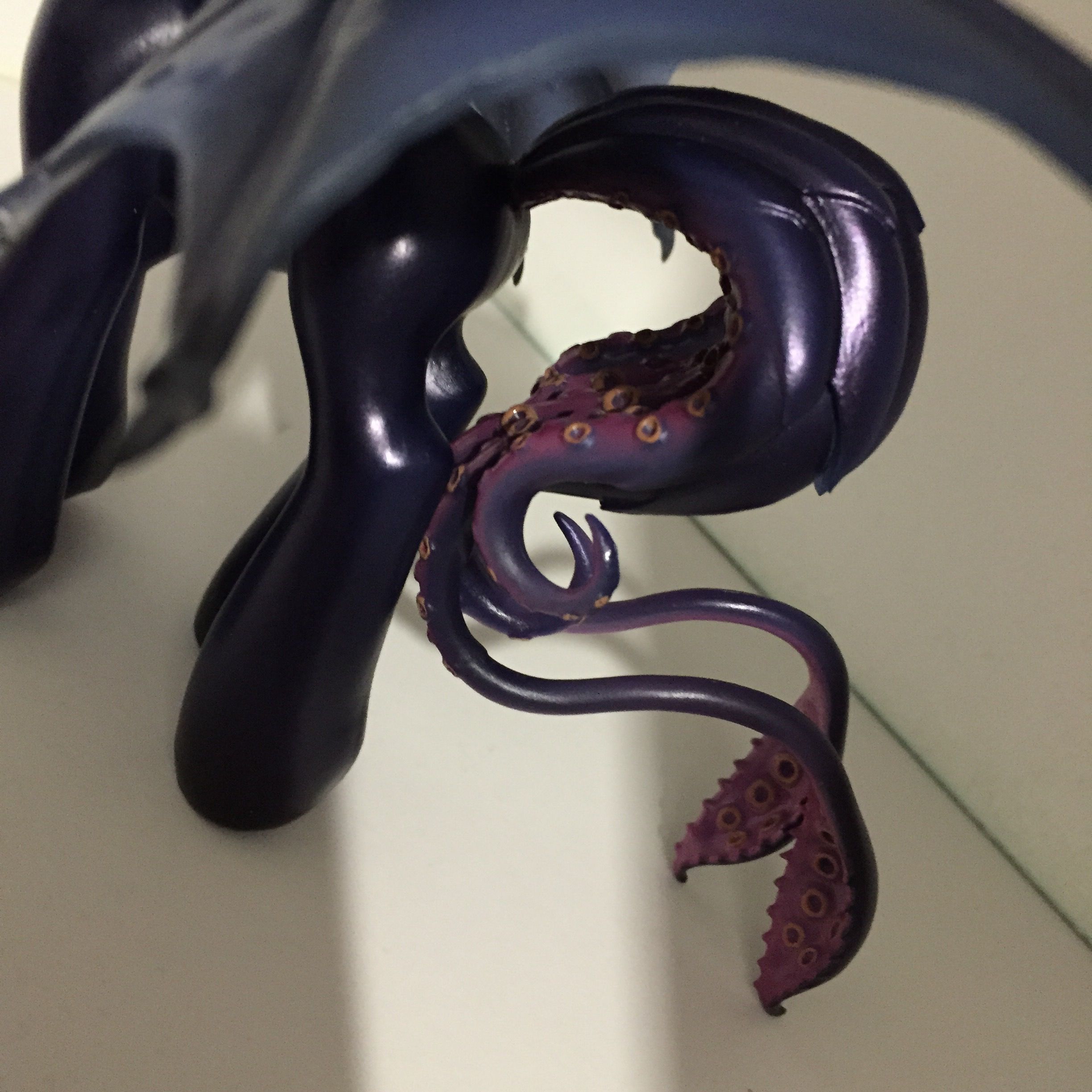 [/frame]
The wings required a little assembly, but nothing a little heat from a hair-dryer couldn't solve quickly.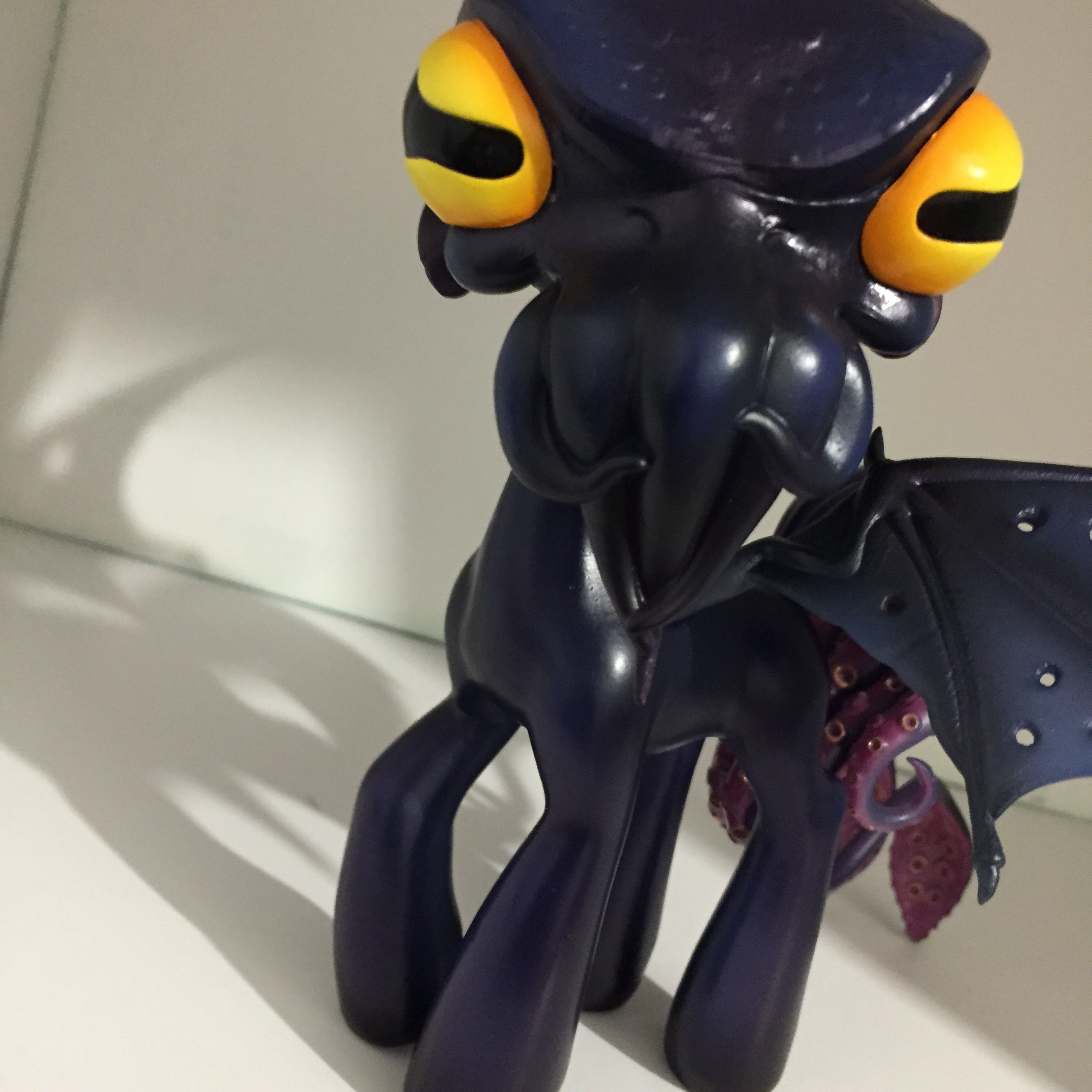 We really, really liked the packaging that Little Maddie arrived in too. Very nice graphic design work going on. Little Maddie is a well produced piece of vinyl art.
[frame align="center"]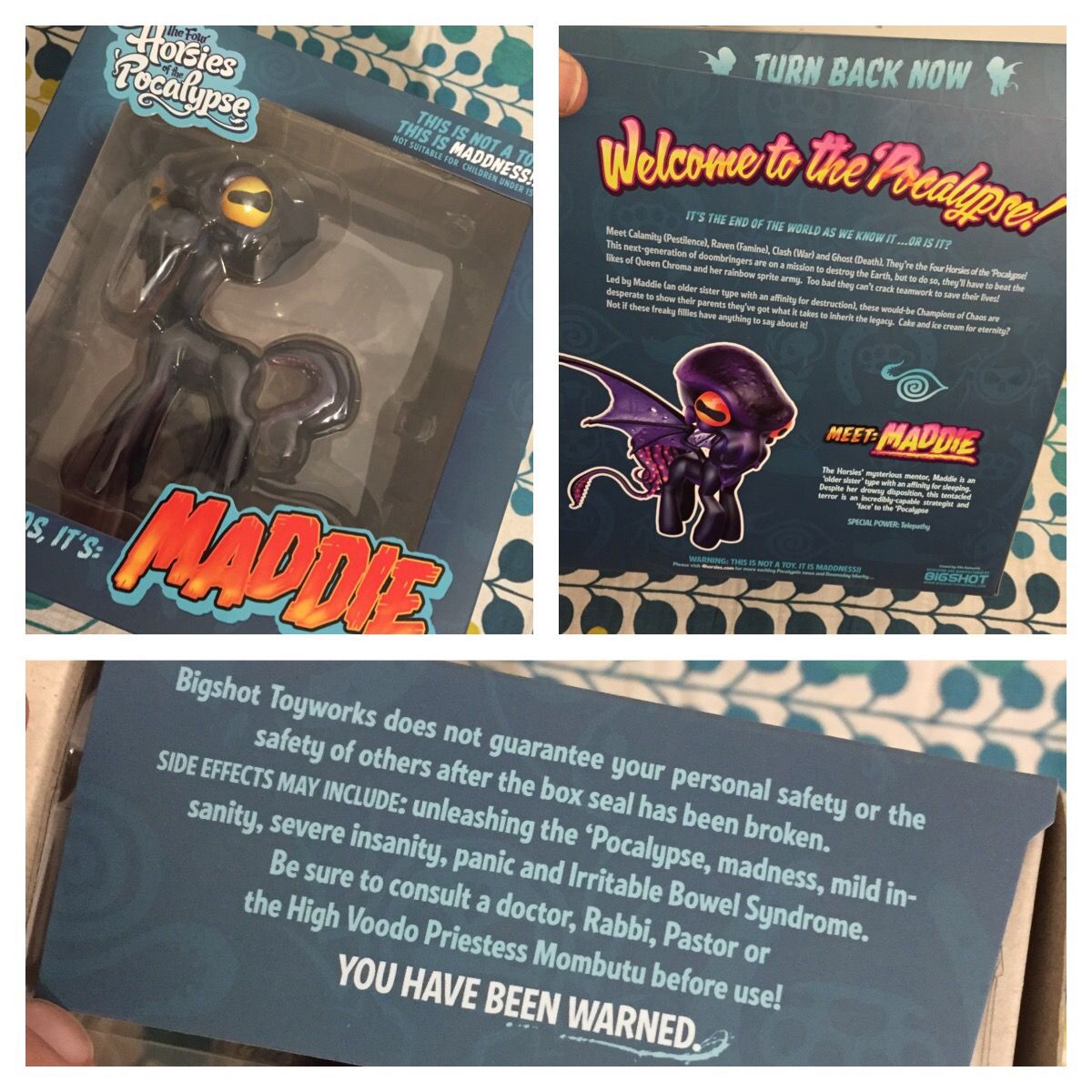 [/frame]
A very well run Kickstarter campaign has definitely helped this product, Benny at Tenacious Toys and Klim at Big Shot Toy Works should be rather proud of themselves. Well done, guys!
Although as you know they didn't stop with Little Maddie. Oh no, they cracked on with with the Four Horsies of the Pocalypse. As we mentioned this is almost due to complete in the next 35hours. They have already hit their target and smashed through several Stretch Goals too. They are around $7k away from breaking the $100k barrier, which will be another fantastic achievement. If you've not backed them before now, what are you waiting for?! Go. Go now!
Four Horsies of the Pocalypse Kickstarter