Easter is coming and UMEToys has a pleasant surprise with this Easter bunny style Geekwok! idea was from his talented daughter Elmos_Empire . If Geekwok wasn't cute enough! he now has bunny ears and pastel colours to match the occasion. Spring Geekwork colours reminds me of the Me to You and Tatty Teddy bears which are cute back in the days.
"With spring just around the corner and Easter coming soon we've put together a little GeekWok release to brighten up your toy shelf. This limited edition Geekwok (10 worldwide) comes with custom made rabbit ears and one off easter eggs."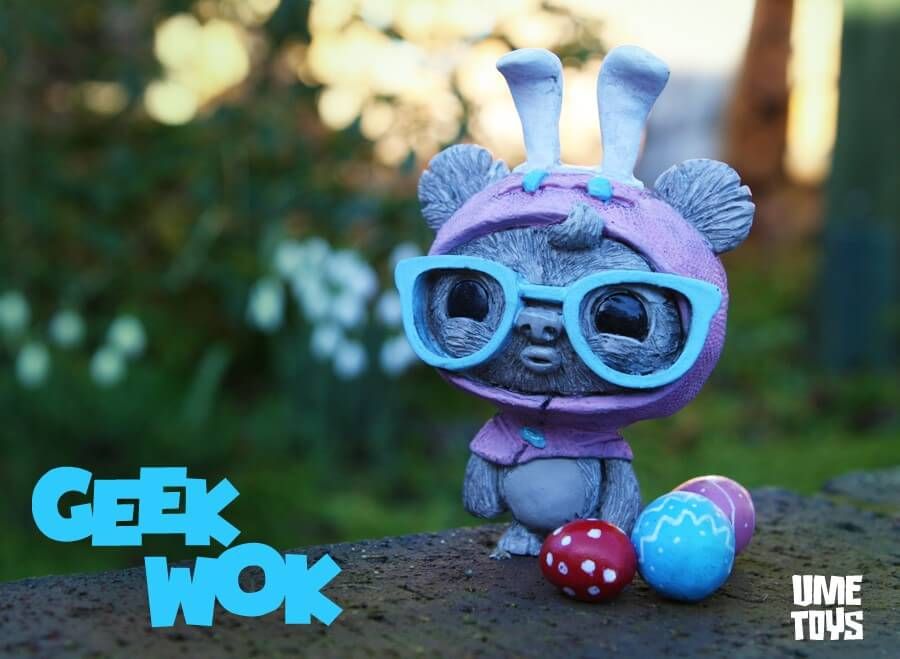 He also is sporting a complete new pastel paint job. If you'd like to rehome one of these little guys head on over to the UME store Friday 20th February at 9:00pm London time. http://umetoys.bigcartel.com/product/spring-geekwok
This might be one of the best variations of Geekwok. Just a note if you do miss this don't be shy to email UMEToys to make your own personal version of Geekwok!
Heres an old short video of Rich getting to work on the OG GeekWok.
[youtube url="https://www.youtube.com/watch?v=vL6o5FZHZ7E"]
Head over to UMEToys social sites to stay in contact with him.