Whilst Kyle Kirwan tours the US in his RV, heading for Designer Con 2015, which you can read about HERE, he dropped us information about a Custom Show he'll be hosting when he does finally arrive at DCon in November. Kyle will be be hosting "Children of the Halfcast" a custom Zombie Themed Willo show at his booth for Designer-Con! It looks like it is going to be an awesome custom show! Just take a look at the poster to advertise the show. How bad-ass is the zombie Willo?!
[frame align="center"]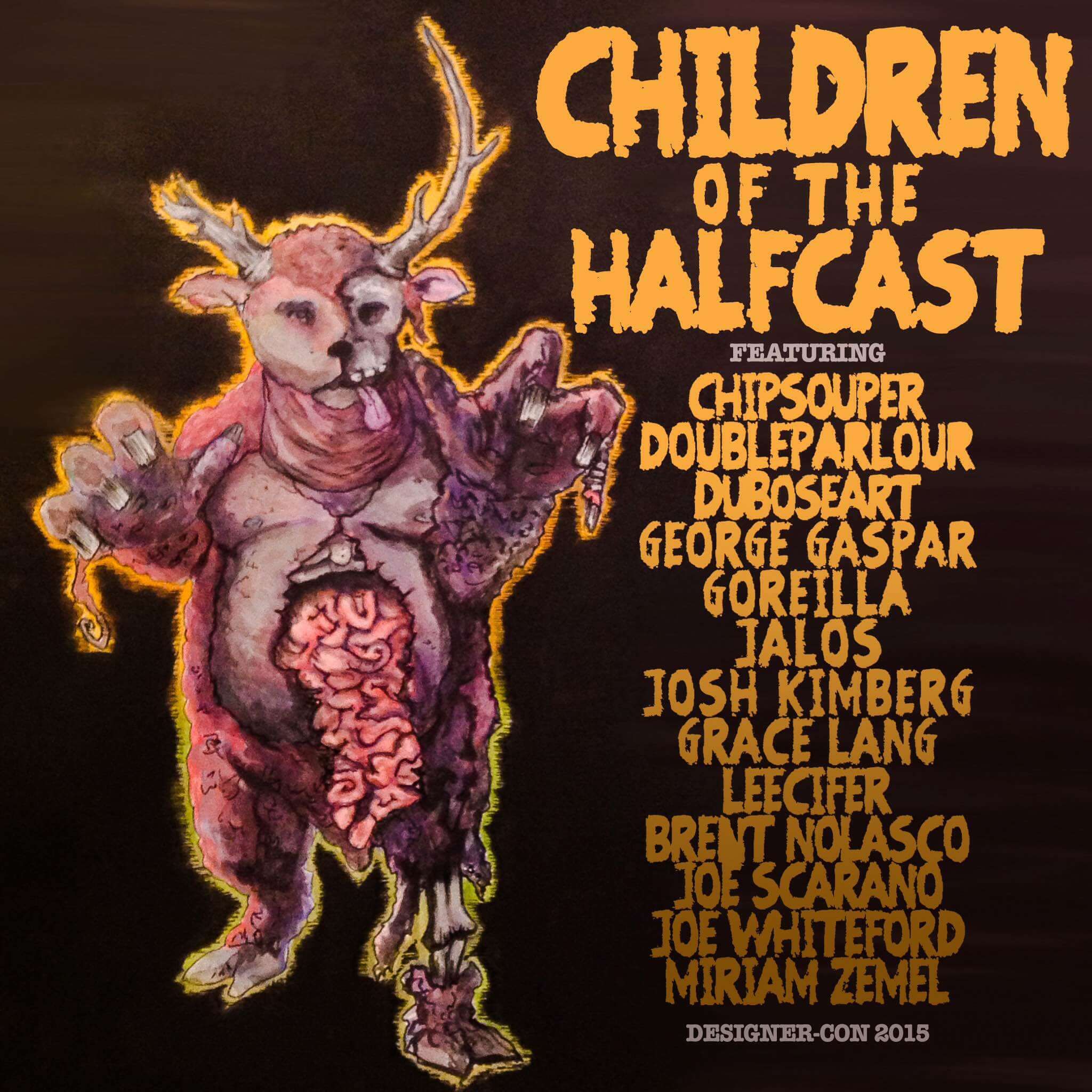 [/frame]
A pretty stella line-up will take part in this Custom Zombie Willo show at DCon…
Josh Kimberg
Brent Nolasco
Leecifer
DoubleParlour
Chipsouper
Goreilla
Joe Whiteford
Grace Lang
George Gaspar
Miriam Zemel
Joe scarano
Jalos
DuBoseArt
See. Legit. This should be a cool show to attend at DCon. We can't wait to see it in person. Oh, did we mention we're heading to DCon 🙂 ha. Kyle, see you there.