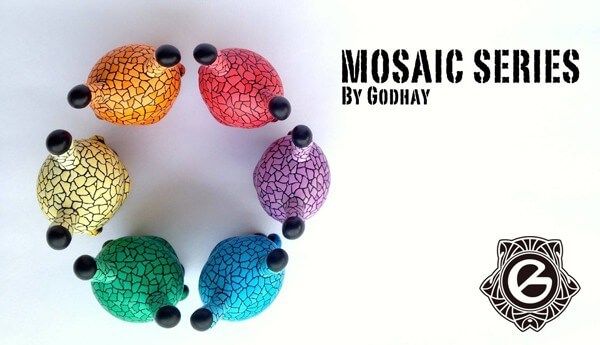 Godhay Toys (Jaume) is preparing his Catalonia style right into 2015 his roots are being influenced on his latest custom series titled Mosaic series. The series will be a number of 6 customs in the Mosaic series. Each in different colour, yellow, orange, red, blue ,green and purple! (purple being a giveaway!). Since Godhay has been customising in his spare time he thought he would begin right where he started, a Kidrobot Dunny to mark the first ever customised Dunny he did.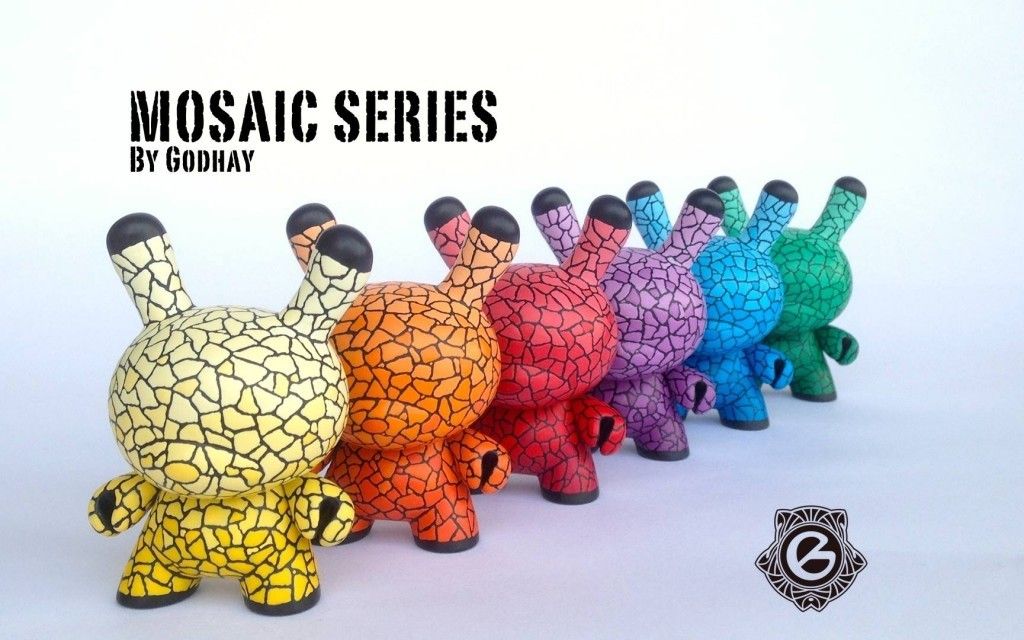 Each Dunny having their own colour Godhay has included different tones of the colour within the Dunny and the black enhances the pattens without destroying the classic shape of the Dunny itself.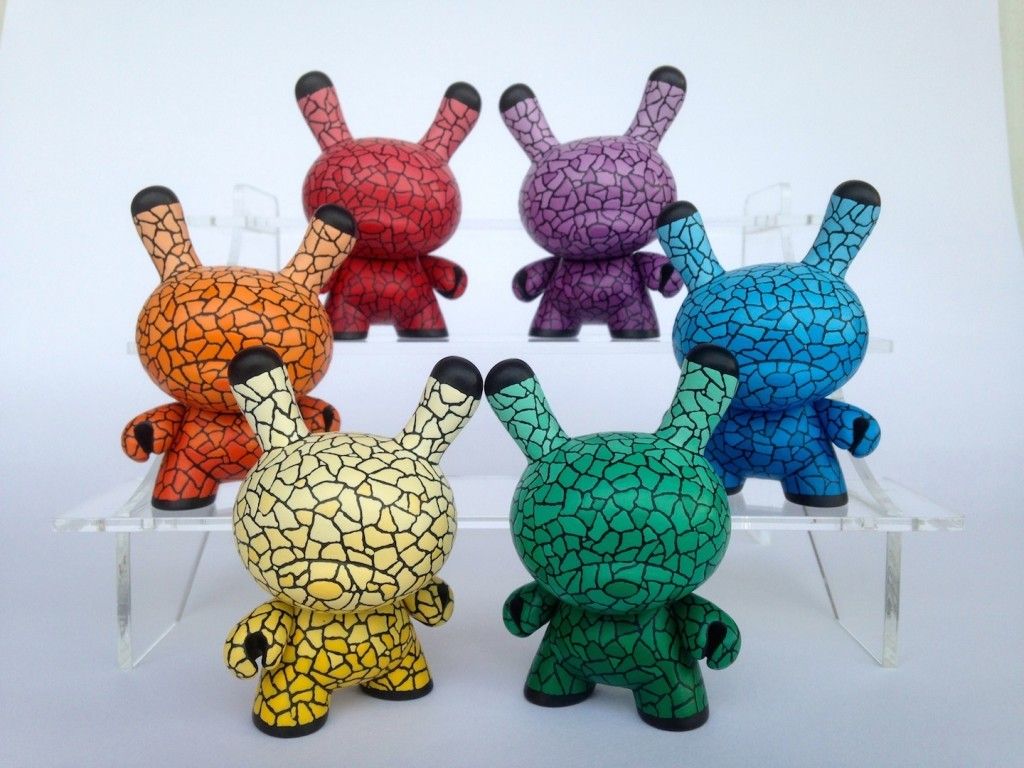 They look even better all together!
[slider source="media: 19381,19383,19385,19382,19384,19386″ limit="100″ width="900″ height="900″ title="no" speed="800″]
The "on sale" date will be next Tuesday 24th Feb priced at $40 around (£26) each which is a BARGAIN! but thats not all, half of the money will go to a charity close to his heart the animal shelter http://santuariogaia.org/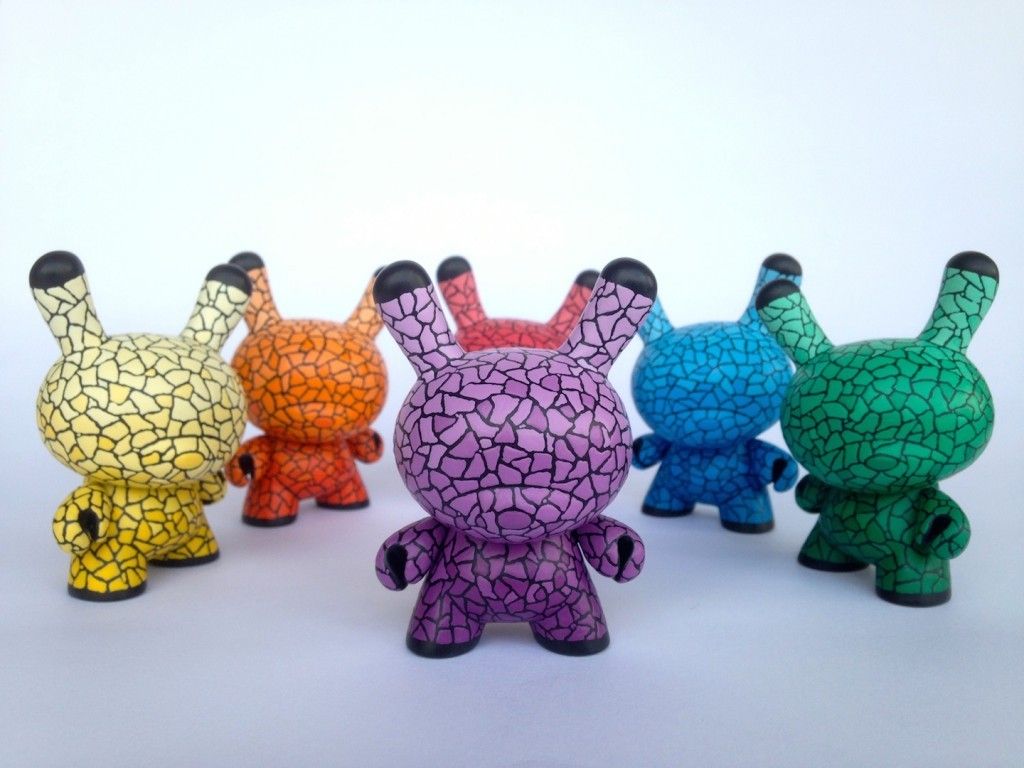 You also got a chance to have the Purple Godhay Mosaic Dunny with his giveaway which begins this Wednesday 18th Feb and ends next Monday 23rd follow him on Instagram for more details on the GIVEAWAY via Instagram <—-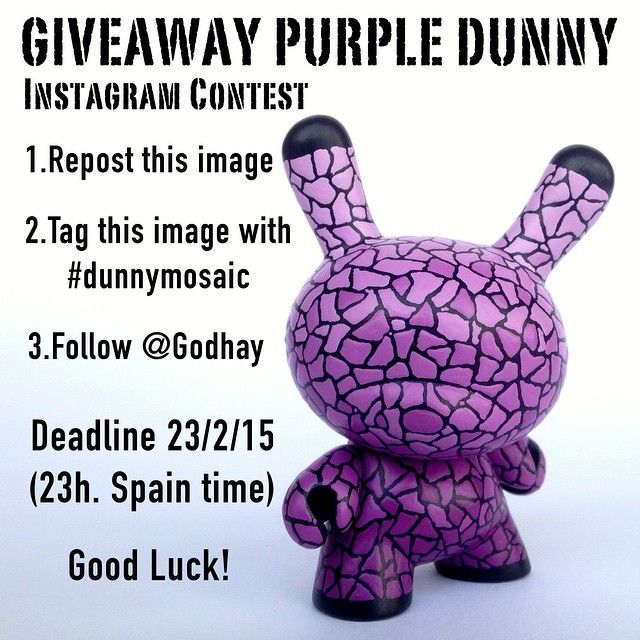 Just repost this photo, tag the photo with#dunnymosaic and follow @godhay. You have time until Monday 23rd at 23h Spain time. Good luck!
I am digging Godhay's new logo which was made by a friend and artist Flüke!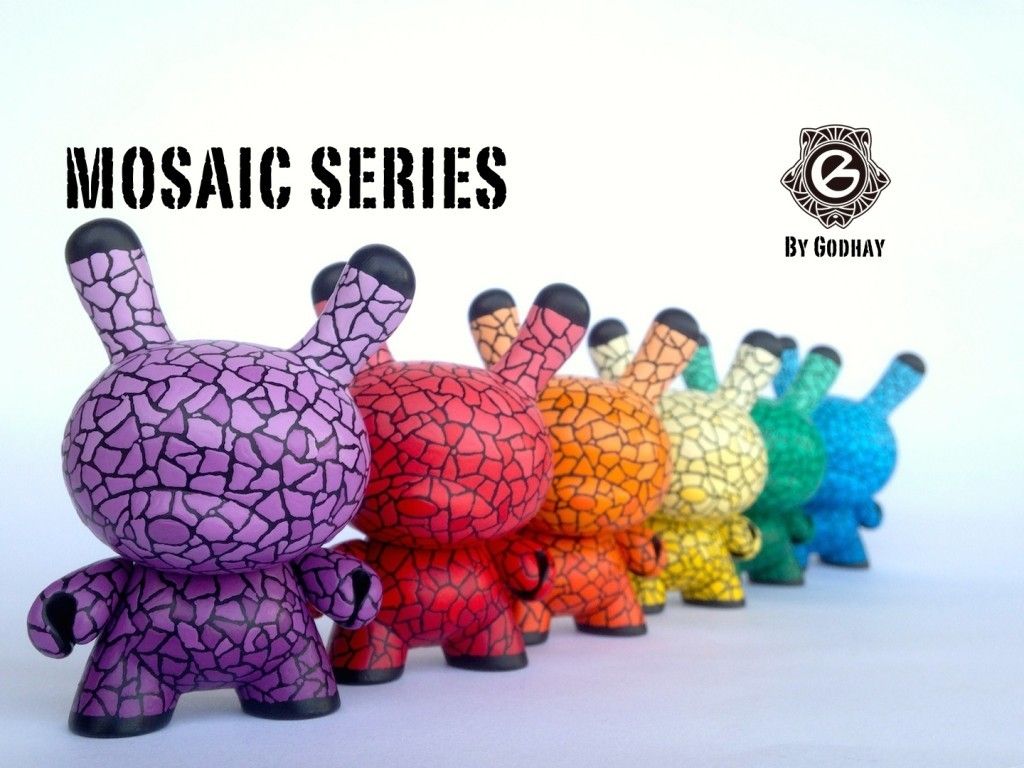 Jaume will be at Toyconuk 2015 in April so If you are heading to ToyconUK you can meet him too.
You can find Godhay via Instagram, Facebook  , Behance and Flickr