Time to tweet about High Proof Toys and their latest Birb Type dropping this week. Nuke City drops on Wednesday 19th July at 4pm BST (10am CST) and will be available limited to 10 pieces, priced at $35/£27 each. Available to purchase HERE.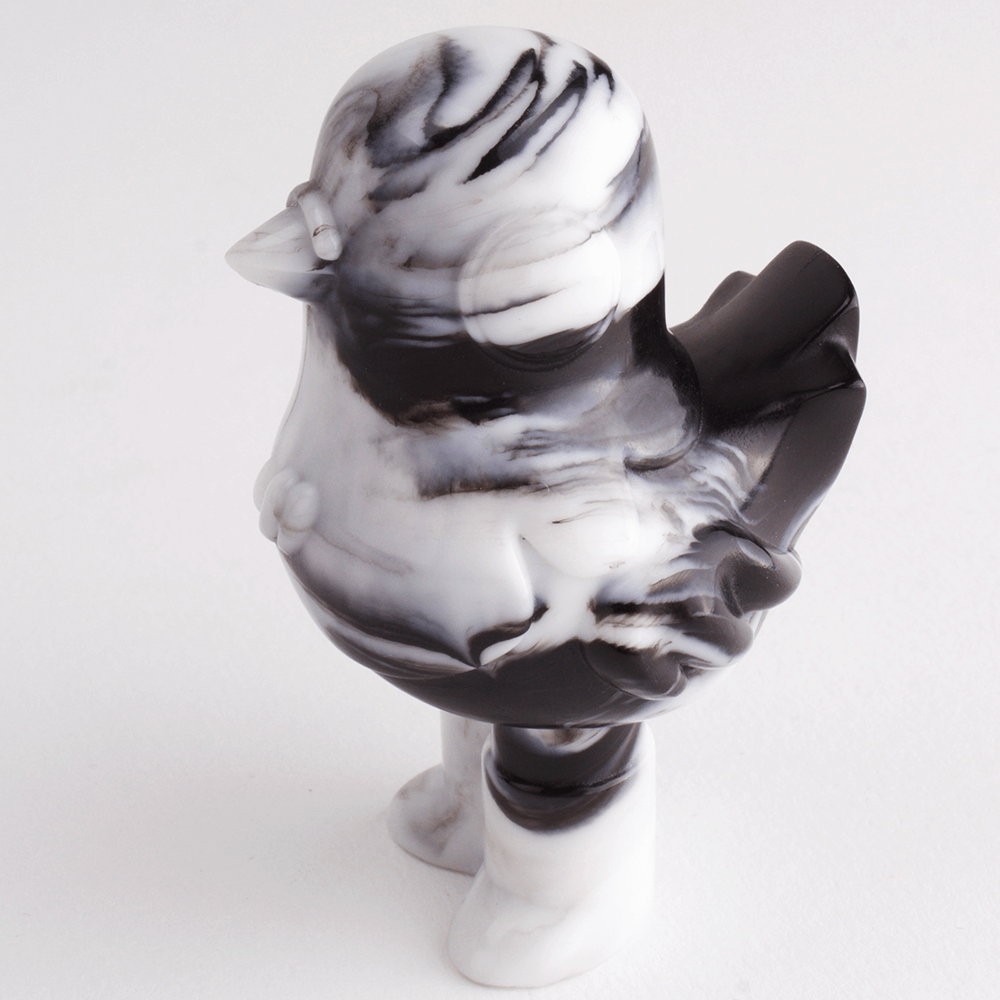 Did we mention that Nuke City will be GLOWINTHEDARK?! Yeah, it is! Each features a swirling mix of black & glow in the dark green resin. Each is hand poured and mixed giving them all their own unique look. They look awesome, right?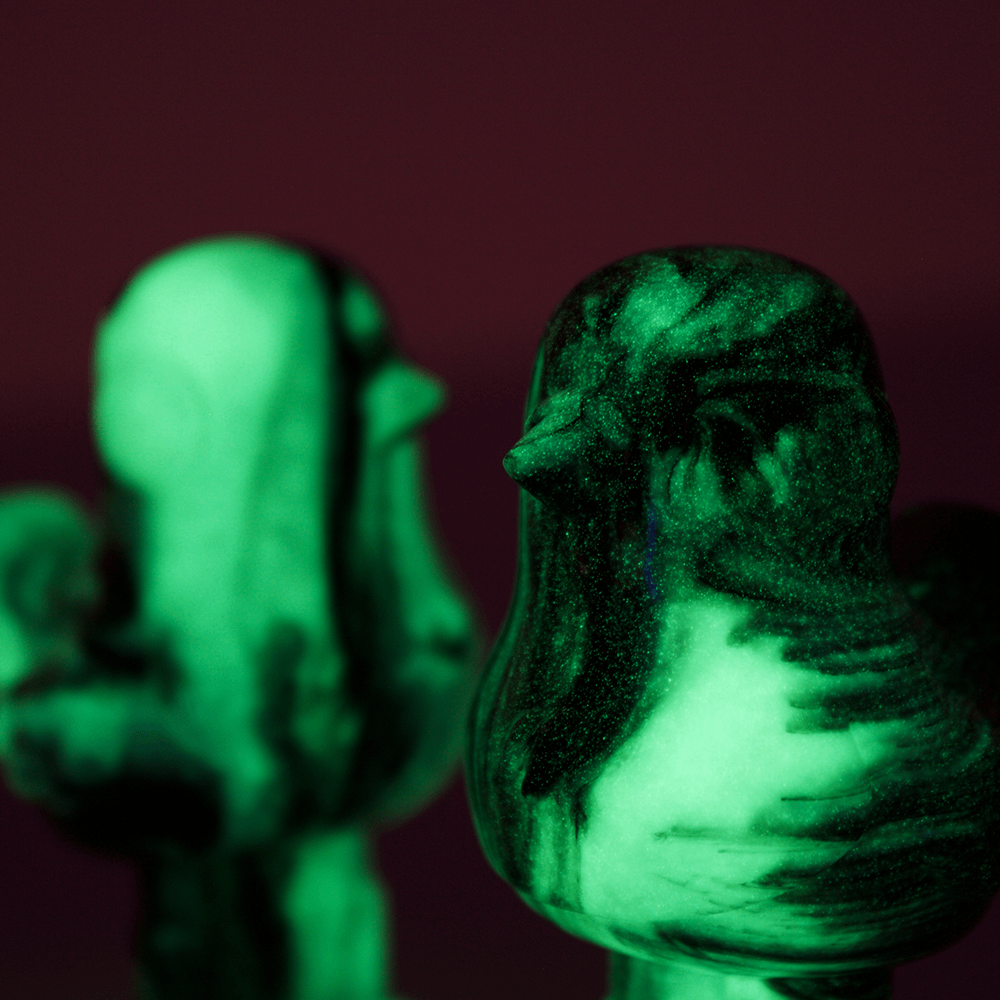 At the same time of the release, High Proof will also be selling a limited edition (two) of the Nuke City combo pack. Each combo pack comes with one Birb Type Nuke City and one Rock Type Nuke City and will be available for sale for $55/£42 on the High Proof Toys store HERE on 19th July.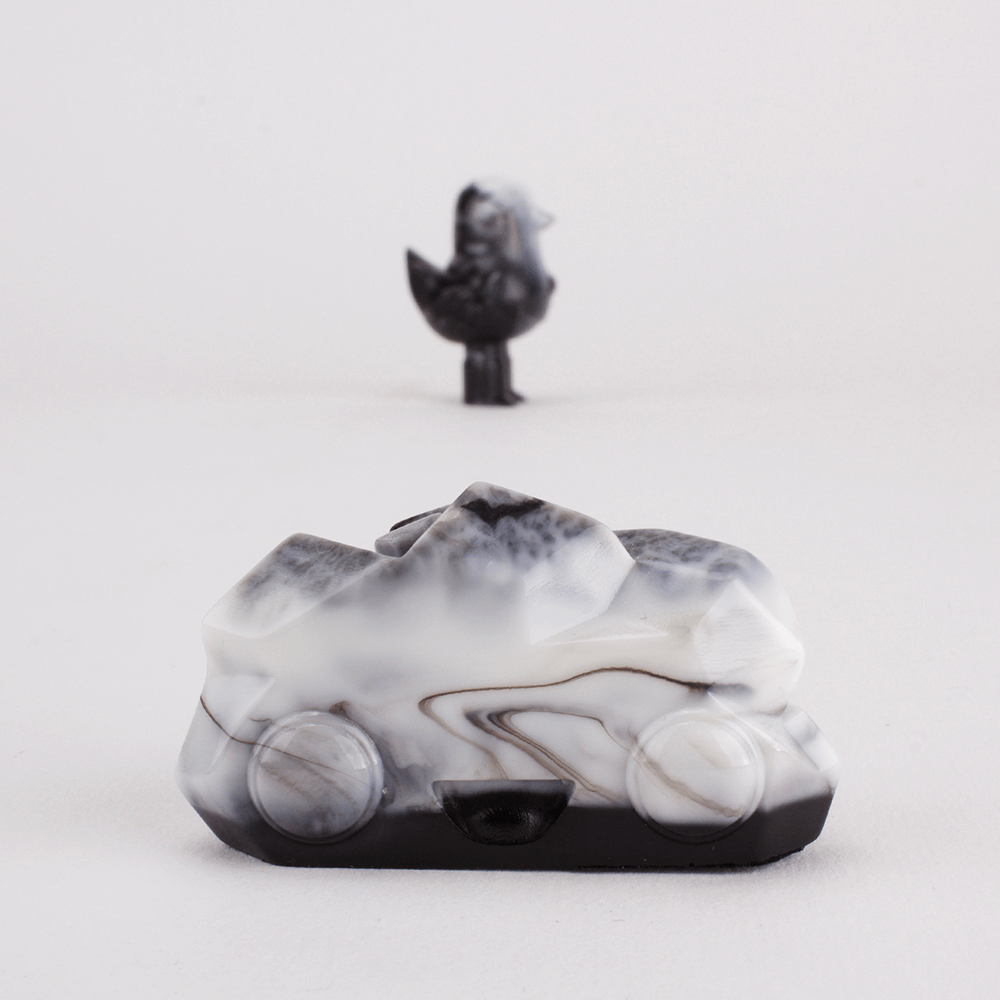 [box title="Important Details"]
WHEN: 19th July at 4pm BST (10am CST)
WHERE: http://highprooftoys.bigcartel.com/products
PRICE: $35/£27
LIMITED: 10
[/box]