YES! New works from High Proof Toys are coming and they've been working on a new character too. HPT continue to rock our world 🙂 check out the mew "When Doves Cry" Rock Type!
HPT are excited to announce the newest friend in their New Friends! resin toy line, Birb Type.

Birb Type measures about 2.5 tall and is the perfect pal for our previously released Rock Type figures.

The first colorway release of our New Friends! Birb Type is "When Doves Cry", a beautiful light purple, in honor of his purple majesty, Prince! Made in an edition of 5 and priced at $35 each with a one per customer limit, these Birb Types will be available June 7th 10AM CST from 

highprooftoys.bigcartel.com

Along with this release we will have three new custom Rock Type pieces available,  hand painted by our very own Mary Ruth Butterworth. These little "Blushing Rocks" are priced at $35 each and there is a one custom piece per customer limit.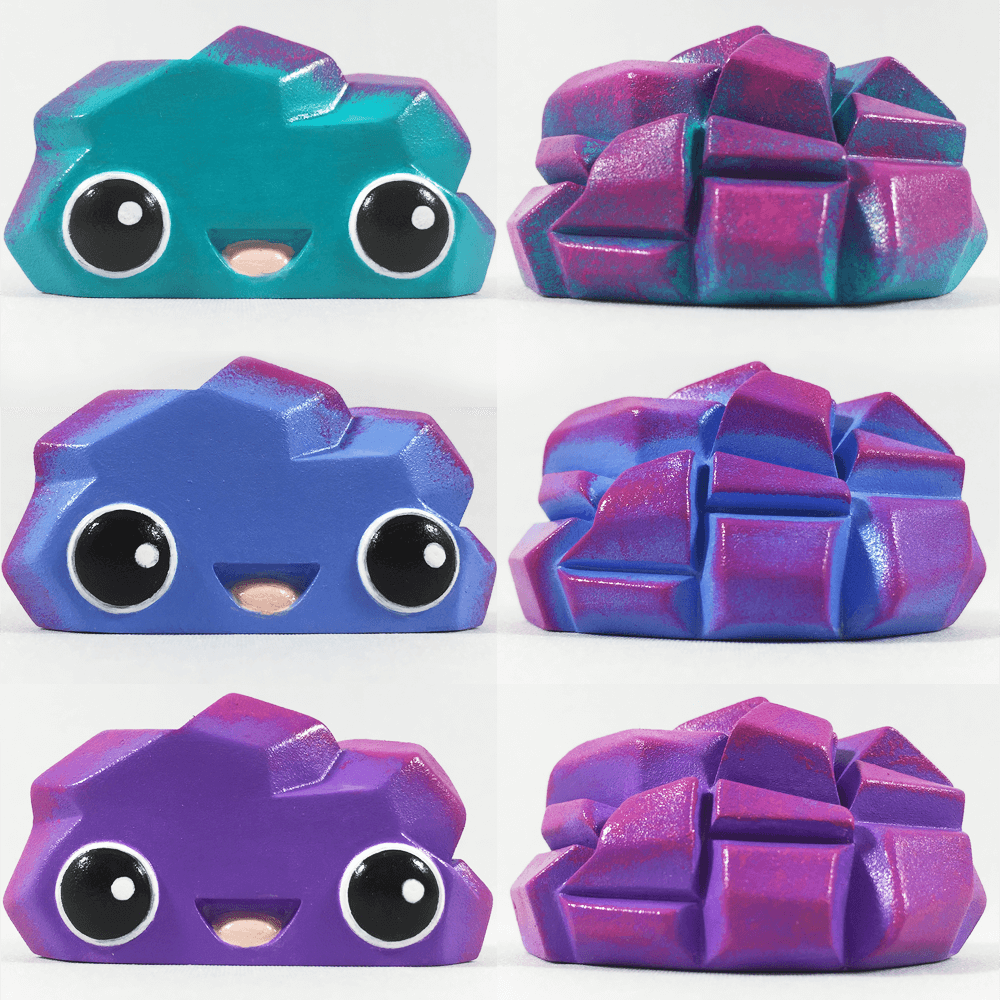 [slider source="media: 75471,75470,75472″ limit="60″ width="420″ height="480″ title="no"]
Like we've said before, "Rock Type" toys! And they ROCK! Those eyes and cute smile could move mountains, Ha.
Find High Proof Toys via
Instagram: @highprooftoys
Twitter: @highprooftoys
BigCartel: highprooftoys.bigcartel.com