Back in December, The Toy Chronicle brought you news that DC Comics Wave Six of the Mighty Jaxx x Jason Freeny XXRay series was coming soon. These were leaked pics, but it looks like Mighty Jaxx are now ready to officially announce an increase in their XXRay Universe with the additions of Green Arrow, Lex Luthor & Reverse Flash.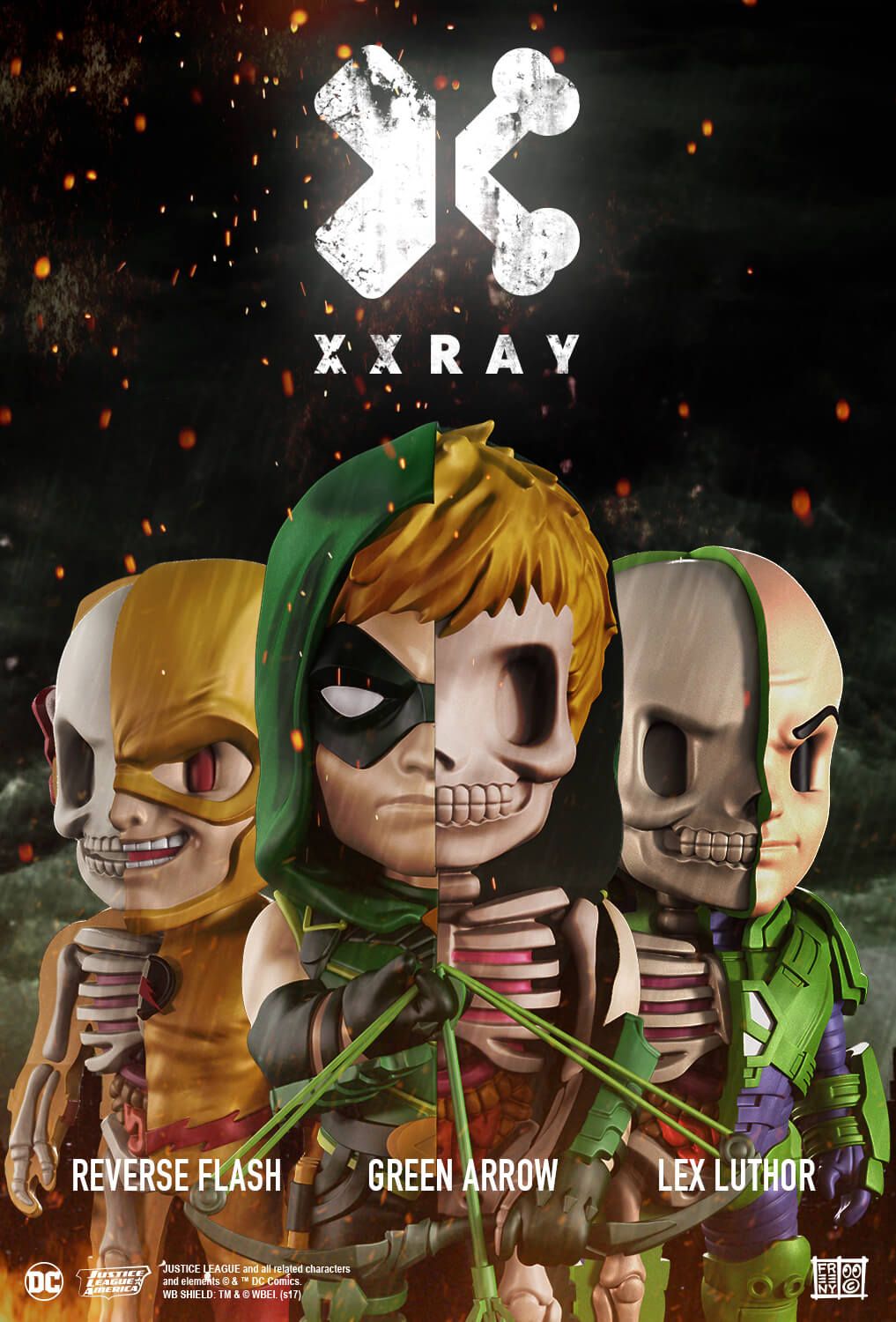 Dropping yesterday, Mighty Jaxx now have the three new superheroes/villains available to purchase on their store HERE for $19.99/£16 each. Don't forget, though, The Toy Chronicle has a special discount code for Mighty Jaxx, you can find it on our Discount Codes page! Every penny helps, right?
What do you want to see next in the XXRAY Universe? Mighty Jaxx want to know. Click on the link and you'll vote on hopefully a future release in the XXRay series. You will be taken to a Thank You page hosted by Mighty Jaxx. Vote now. 
If what you want is not listed here, send Mighty Jaxx an email to [email protected] and let them know who they should add to the XXRay Universe!