There is one thing in life that we take more care of than our Designer Toys. Well, other than our lovely ladies – of course! The most prized possession in the TTC HQ is The TTC Beard. It's a thing of pure beardy glory. Glorious. So it deserves our full attention. This is where Strangecat Toys comes in. Strangecat Toys have just released a series of Beard Oils with the help of some bearded superstars in our community. Jeremy Fish & Kyle Kirwan, those bearded fuckers are first out of the traps.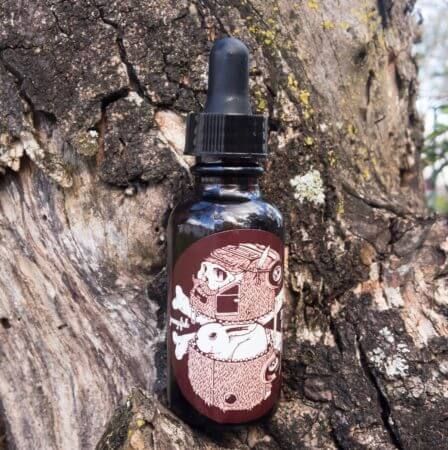 Fish Oil – By Jeremy Fish: A blend of Amber, Sandalwood, Vanilla, Cedarwood and the barest hint of light floral on the dry down.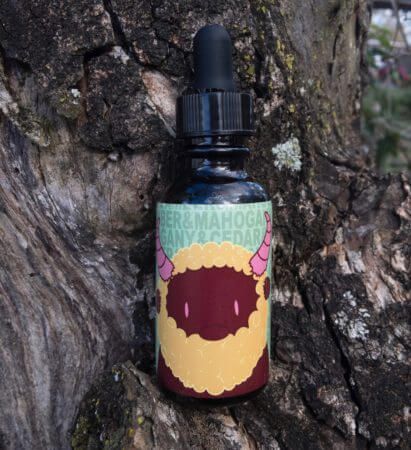 Mudcat Oil – By Kyle Kirwan: A sharp mahogany wood top note that is paired perfectly with a hearty base of cedarwood that is then mellowed with a gentle amber scent.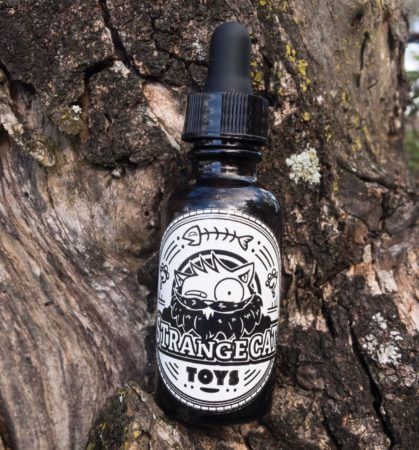 Strangecat Oil: A clean, refreshing blend of fresh green bamboo and mint mingled with deep florals, cedarwood and musk.
However, The Toy Chronicle have a very special beard oil brewing with Strangecat Toys, this will drop soon and will revolutionise your bearded life. We'll keep you posted on release details!
Crude Oil – By The Toy Chronicle: COMING SOON – This is a straight and lovely coconut fragrance with sweet juicy orange & the zest of the peel.
You can pick up your Beard Oil directly from the Strangecat Toys store HERE priced between $10-$12 (£8-£10).