Ever since I saw Jeremy Fish's Bunny Skull it was an instant love for Jeremy's work for me. When I think of classic designer vinyl Jeremy's , TurtleCamper, Bunny Van and the hilarious Barry the Beaver they are the ones what always springs to mind. It's been hell of a long time since Jeremy released an vinyl toy and the wait is coming to an end, the wait is nearly over thanks to the guys over a 3DRetro! I LOVE YOU GUYS for making this happen.
2 weeks ago Jeremy uploaded this fantastic illustration of "The Bison Van" with the comments,
"My new vinyl toy, "The Bison Van" will be available very soon from my friends @3dretro. Apparently you can't keep a good van down…Big Mike rides again!"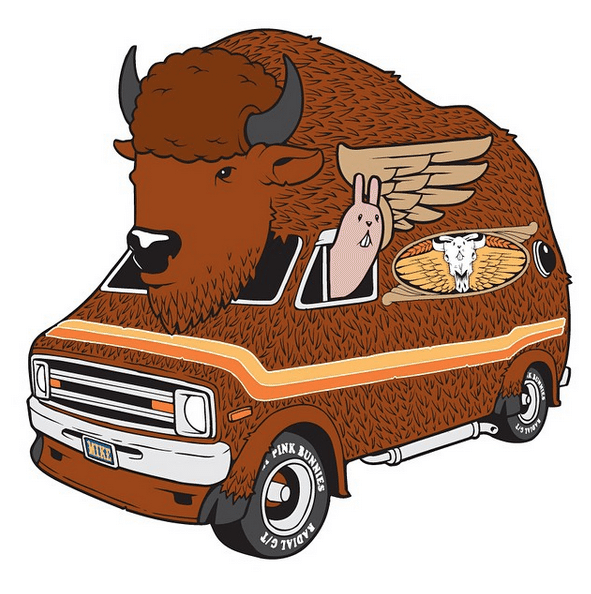 Of course I was ultra excited that the design was going into production but no way did I expect it to be finished, then today Jeremy uploaded what looks like to me the finished Bison Van!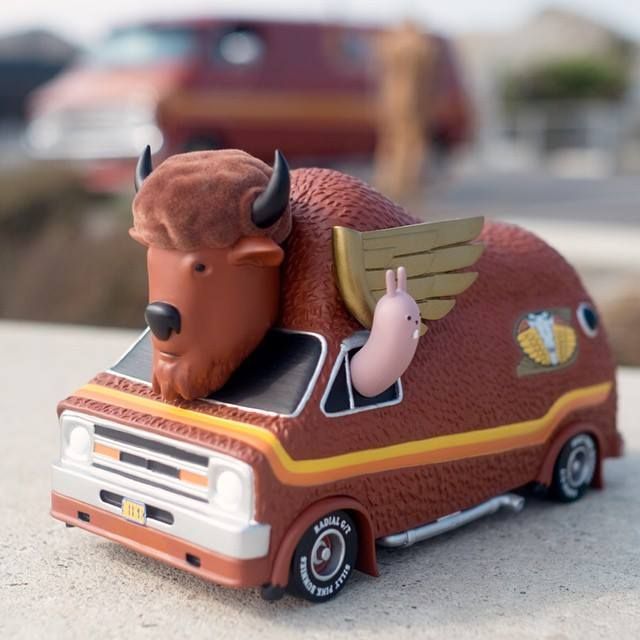 No idea of size or when the release date, but Designer Con 2015 is coming up real soon so I'm praying hard for this to be released then. Keep you all updated with all the latest updates on Bison Van soon. They have just announced this will be launched in time for Designer Con 2015 then on general sale after. Now available at https://www.3dretro.com  Priced at $99.99.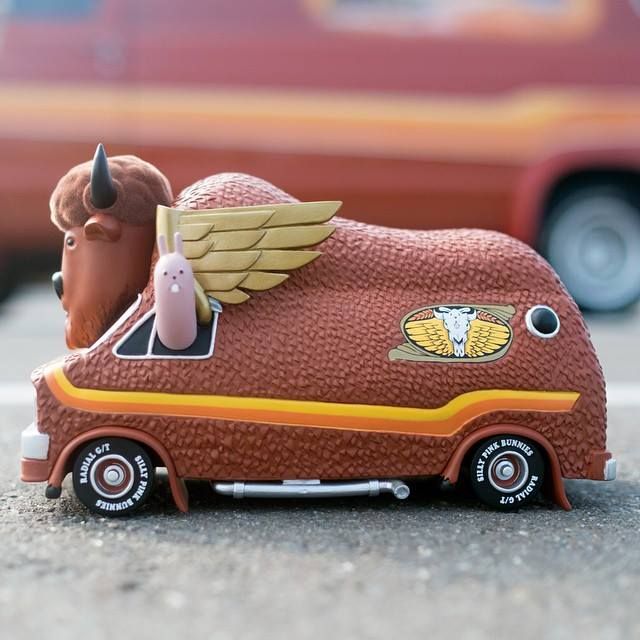 For now you can find Jeremy Fish via http://sillypinkbunnies.com/, Instagram, Faceboook  and Twitter.
Give some love to https://www.3dretro.com/ for making this happen.
(all info and photos lifted from  Jeremy Fish Instagram)