April is looking good it's my birthday, Toyconuk 2015 and now this! HUNG By Luke Chueh x Munky King mini figure? / ?zipper pull which is a rendition ?of one of Luke's famous paintings turned into mini figure? / ?zipper pull! under 2 inches it packs a punch and will cause a stir on how you look at the figure, it could be interpreted in so many different ways. For one thing I cannot wait to get my hands on one.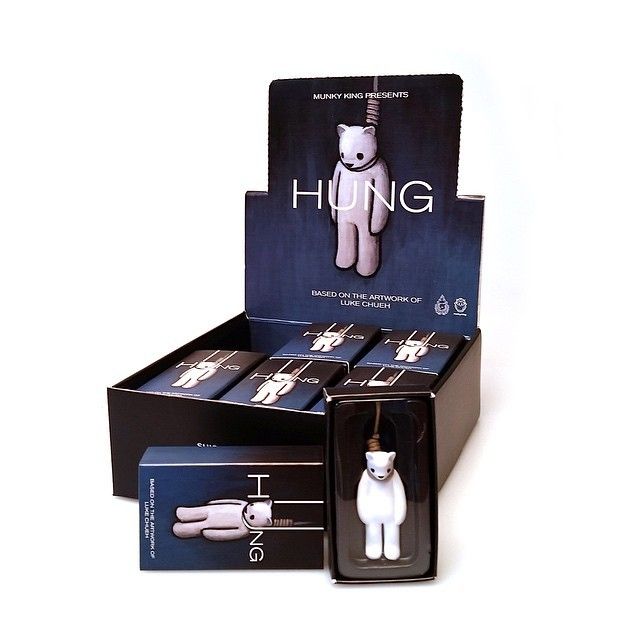 No information on the price and the exact release date, as always we will keep you informed and also see if any Euro shops will stock it.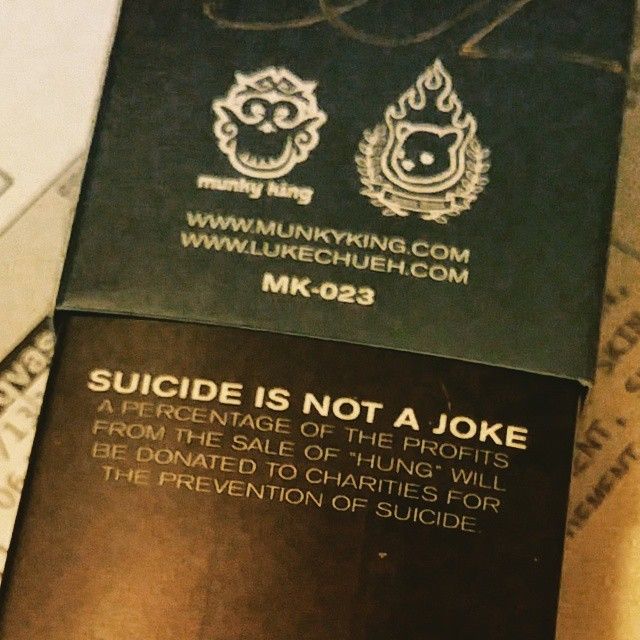 A percentage of the profits will be donated to charities for the prevention of suicide. Hats off to you guys, it is a good cause and needs attention.
HUNG will be released MAY 24th 2015 over at http://www.munkyking.com
For now you can find Luke via Instagram, facebook  and Twitter
http://www.munkyking.com , Facebook , Instagram and Twitter