Back in November 2014 of the of biggest fans and collector of Back To The Future, Ben of 3DRetro call upon the living Legend Doktor A to make a commission to join his infamous huge collection. In November we had a few glimpses of the train but after bugging DokA he has kindly send some gorgeous photos and more details of the incredible BTTF train, this might be one of the best custom of 2014, pure class craftsmanship from Doktor A.
[slider source="media: 17622,17623,17624,17625,17626,17627,17628″ limit="100″ width="1500″ height="800″ title="no" speed="800″]
Doktor A worked from photos of the original train prop which sits in Universal studios park in Orlando, and screen grabs from the film. Working out all the plans from that. He compressed the length of the train to about a third of its scale length to give it more of a whimsical, DokA "Mechtorian" vibe.
[slider source="media: 17631,17628,17633,17634,17630,17629″ limit="100″ width="900″ height="1200″ title="no" speed="800″]
Mostly constructed from Styrene sheets of various thicknesses with some custom laser cut acrylic parts, such as the wheels and window plates. Also in the mix are : Lead, Brass, Cedar wood, Polymer clay, Epoxy resin, and a few found objects.

From the rivets, piping design detail all are off the hook!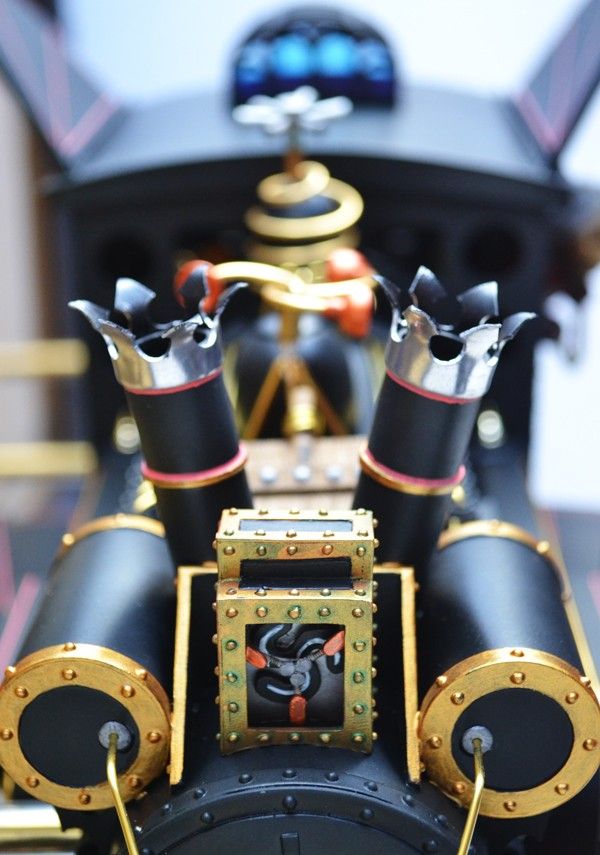 It is cantilevered out from a custom built wall frame using acrylic sheathed brass tubes with a threaded steel rod core. I wanted it to look like it had just taken off.

The interior of the cab was fully detailed with a removable roof for viewing and small robotic Doc Brown figure.
The tiny details inside is also impressive from the sculpted side panels padding to the pulleys and leavers and the dials.
Below are a few work in progress shot,it must of taken a good few months but looking at the WIP shots makes the piece ever more impressive. Ben must of been over the moon to have this hanging on his wall.
[slider source="media: 17635,17636,17637,17640,17639,17638,17641,17642,17649,17648,17647,17646,17645,17644,17643″ limit="100″ width="900″ height="900″ title="no" speed="800″]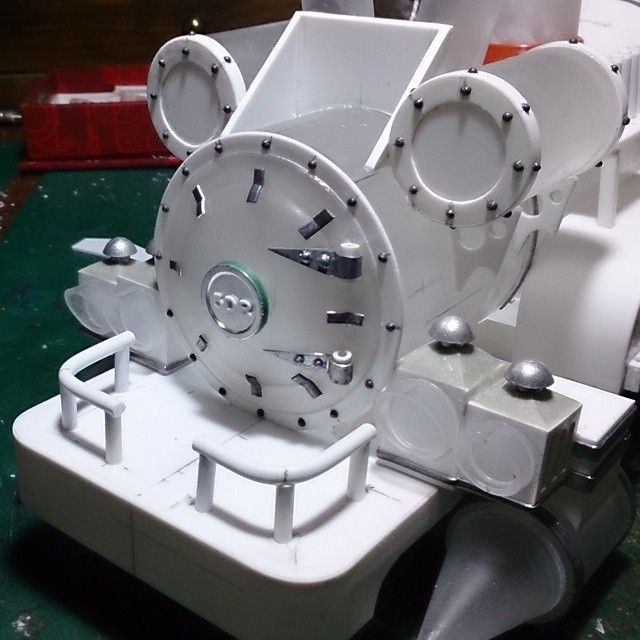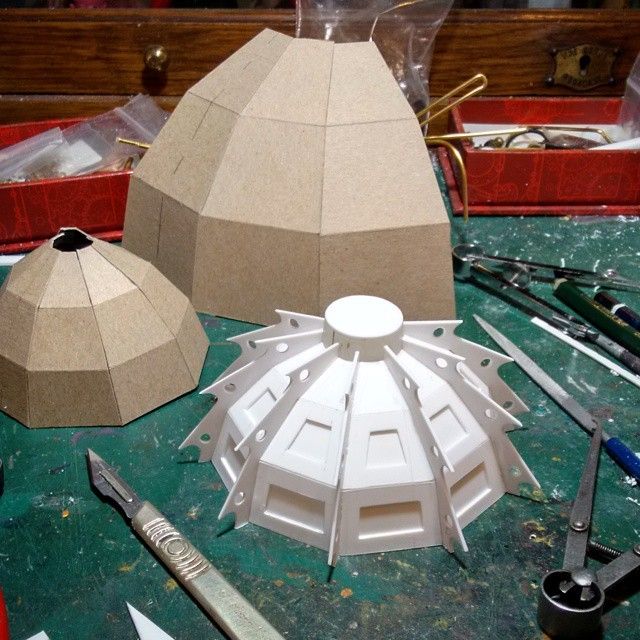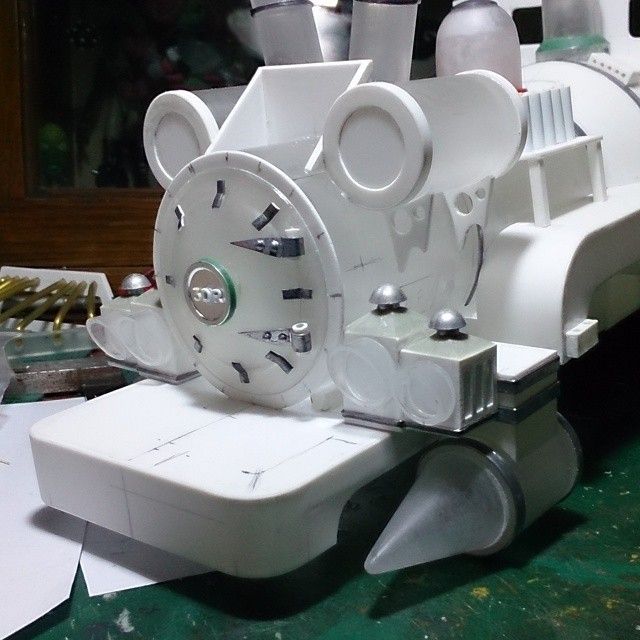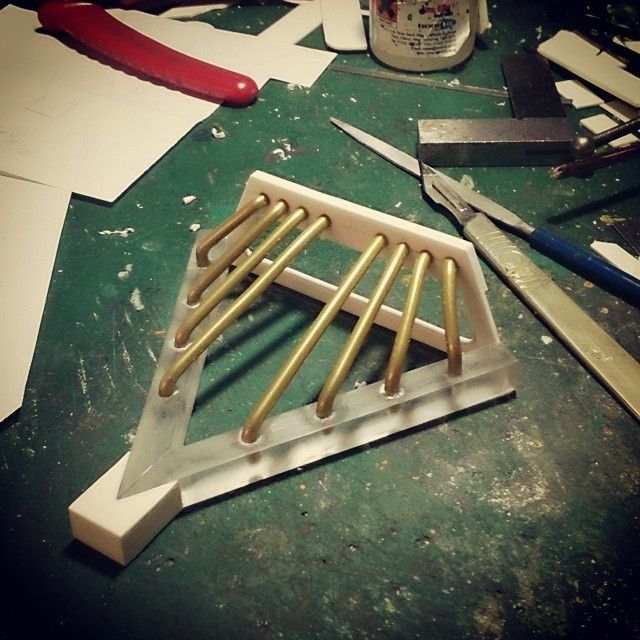 The frame was about 35″ x 17″ to give an idea of the size.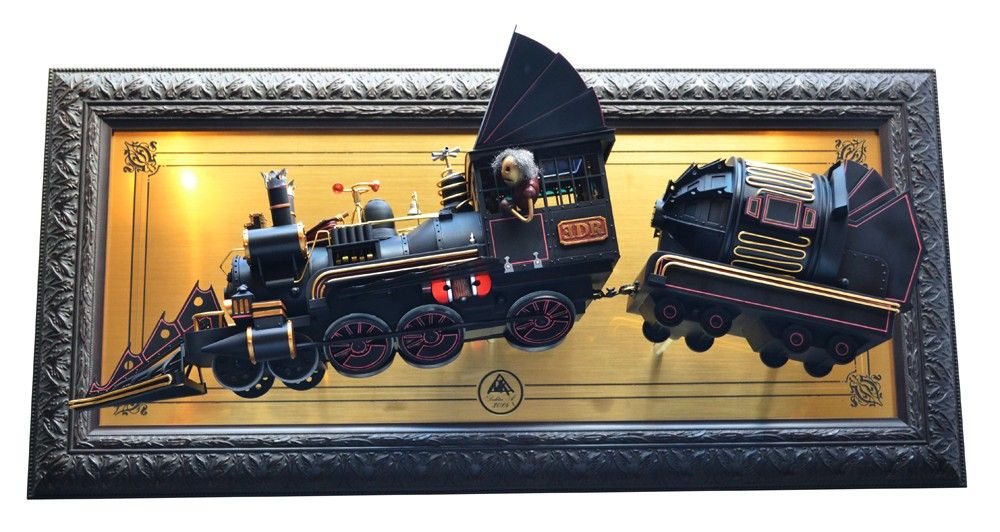 Truly outstanding work looking forward to see what Doktor A has installed for Toycon this year. You can the Dok via his
Online Store: http://mechtorians.bigcartel.com/
Website : www.mechtorians.com
Instagram : http://instagram.com/doktor_a
Ello : https://ello.co/doktor_a
Facebook : http://www.facebook.com/DoktorA.art