Before ToyconUK we posted that Colonel Rombus was going to be available both at Toycon and online later on, that post can be read HERE.
Now the time has come to purchase this resin masterpiece direct from Doktor A via his online store which will be available from 6pm (UK time) on Monday the 26th of May.
Sculpted by Doktor A and hand cast and antiqued in England by Baroque Designs, this hefty piece features an inset glass eye lens and real metal Brass winding key.

Edition of 50 pieces
Each 6? tall "Coldcast Bronze" figure is signed and numbered by Doktor A.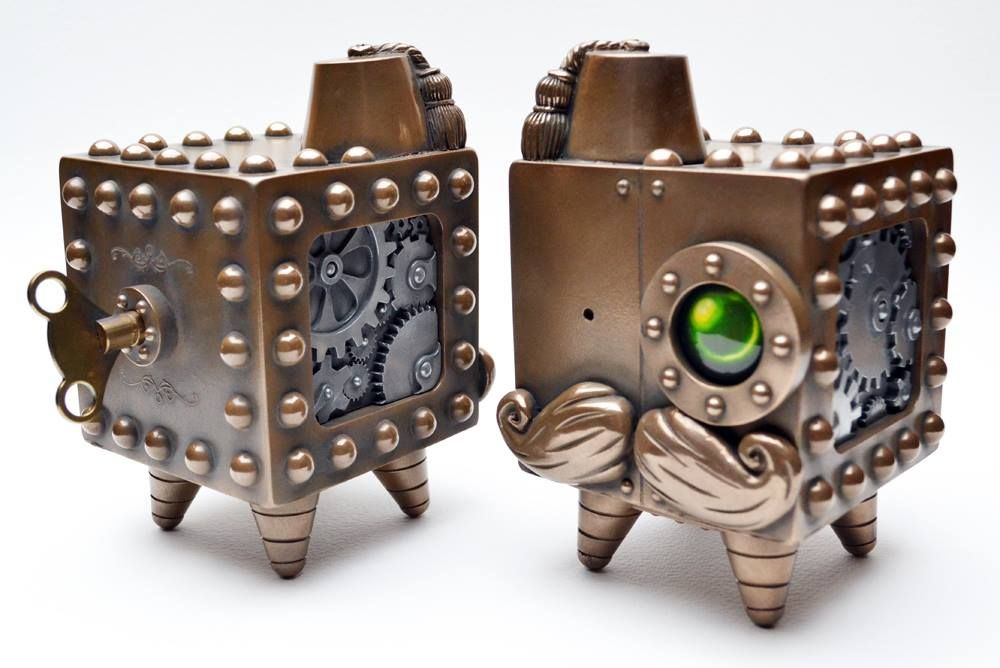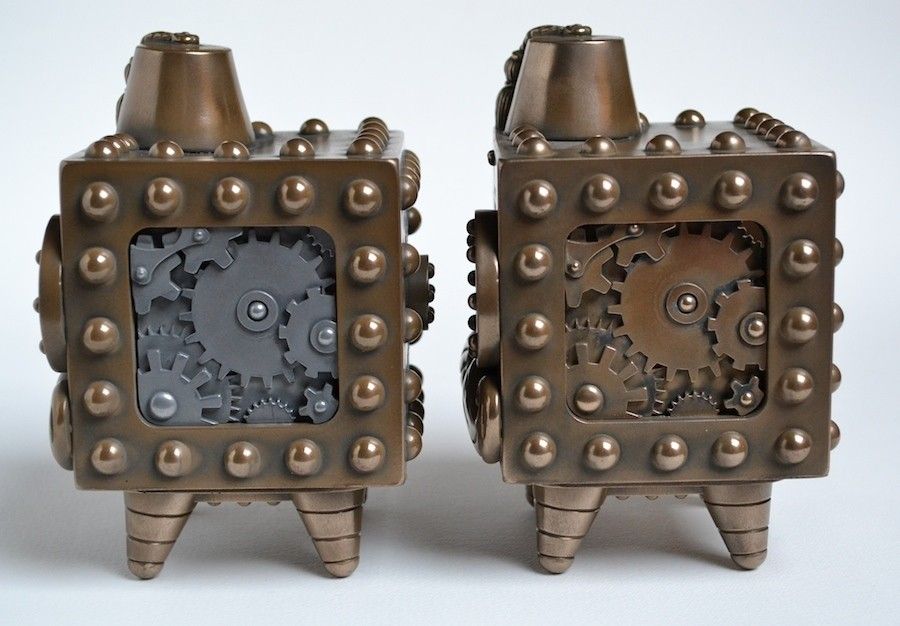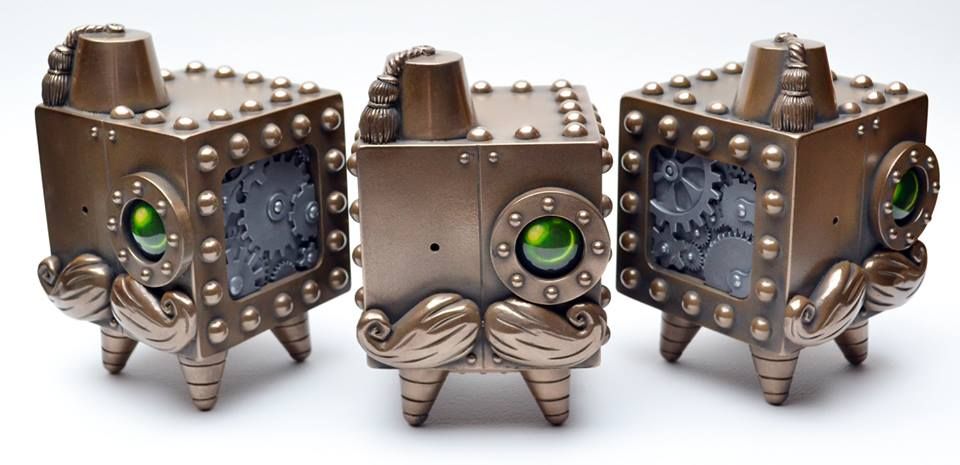 Within the edition run there are randomly hidden a handful of "Chase" versions of the Colonel. Where the regular version is all "Bronze" in tone, the chase versions have "Pewter" inset gear parts.
From seeing these in person at Toycon UK it would definitely be a shame not to grab one of these upon release.
More of Doktor A's work can be found on his Facebook and Instagram.