If you're a fan of Sam Fout's brilliant Satan's Aces figures, then we have a treat for you: the first character in the series, Ironside Battalion, in an ultra limited Hellfire colorway!
[frame align="center"]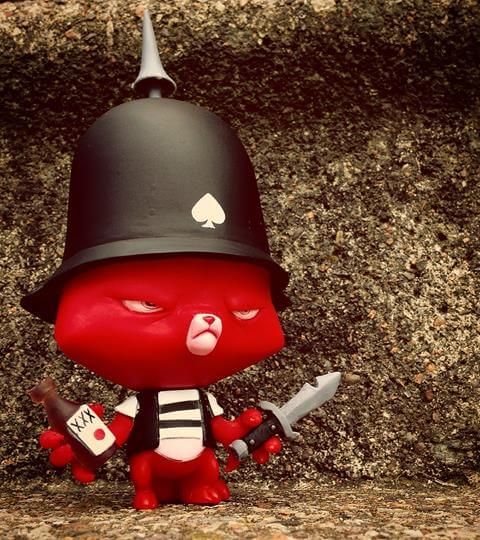 [/frame]
This 4-inch tall posable resin figure was designed and hand-painted by Fout with sculpting and casting provided by Jonathan DuBose.
Limited to 5 pieces worldwide in this edition, these art collectibles will be the same price as the regular release: $134/£87.50 apiece! You'll be able to grab Ironside Battalion at the Clutter NYCC booth.