Clutter Gallery will be presenting a show called Nihonsei: Made in Japan, starting November 14th. This show will feature Japanese artists, including Ayako Takagi with Studio Uamou, Leo Sofvi Bouya, Rampage Toys, Restore and TkoM. The show will highlight the artists and work of Japan, including the diversity and quality of their art! Today Studio Uamou revealed what they will have!
Ayako hand painted Kusetsu Uamou for this special occasion. "Kusetsu" means refraction, so the small run, limited edition Uamous will be clear with painted colored triangular shapes that change depending on the angle you look at them. Check them out!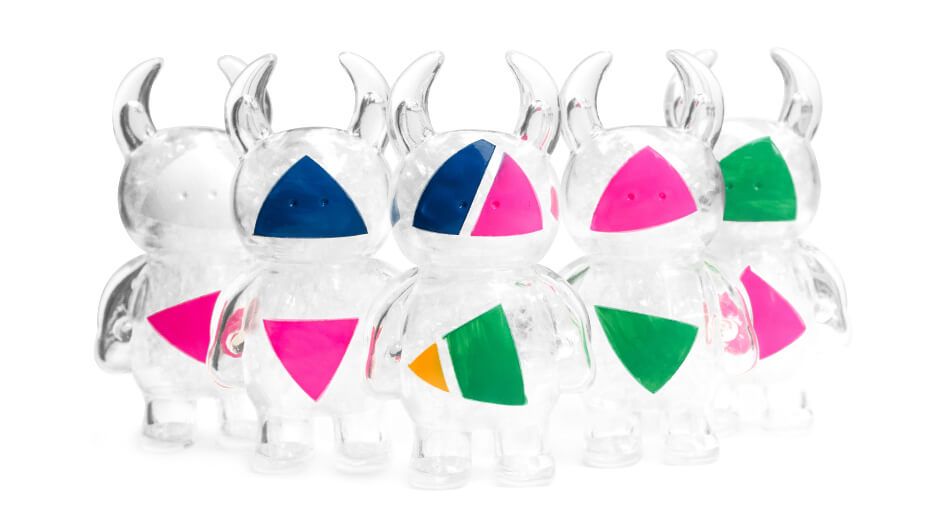 I like that the eyes are completely clear! Usually the eyes have little buttons.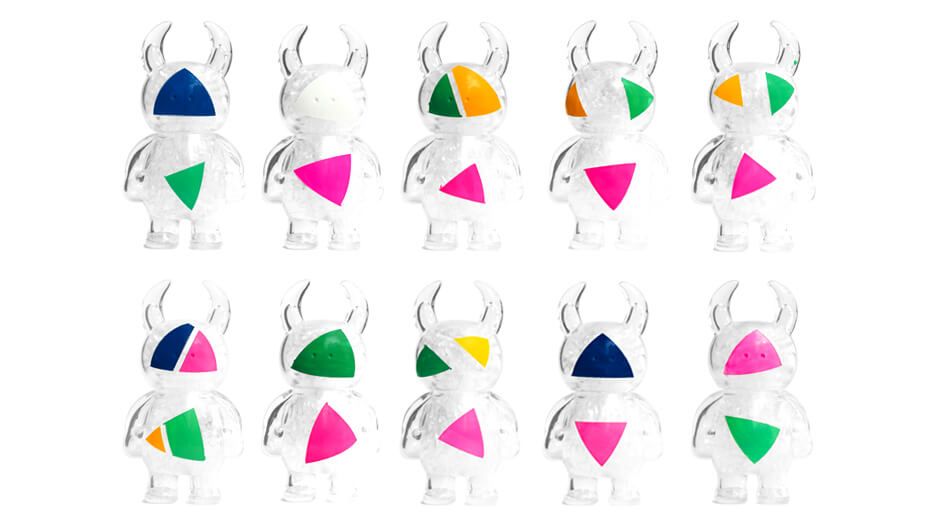 I really love shows that highlight artists from other countries. It's a nice tribute to the art and the country, and it's also great for fans to get a bit more access to normally less accessible art. Art from Japan is inexpensive if you live in Japan, but extremely expensive for fans to import (I know from experience from having to buy second hand or paying lots for shipping 😉 ).  Sometimes I've had to resort to buying items on Japanese auction sites without knowing what I'm doing. So this is great news for us non Japan residents!
The show runs between November 14th, 2015 and December 4th, 2015. The show coincides with Beacon's Second Saturday Art Walk (Beacon is the city Clutter is in). Locals should definitely check out the show, and any pieces afterward will be on sale online.
Follow Clutter on Instagram for more updates on the show! But I'm sure they want to get through NYCC first (have you seen all their exclusives!?).
Images taken from uamou.com