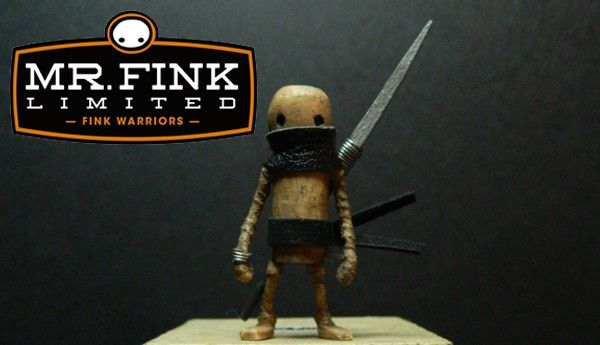 Fink Warriors by Mr Fink are ready to take on the world! don't under estimate the little warriors they are truly worth every penny. I have never seen anything like it with a great simple character.  Fink Warrior clones have been cast in resin by Michael 'Bubo' Reilly (of Play Dead Toys) from an original wood, wire and cloth handmade Fink warrior.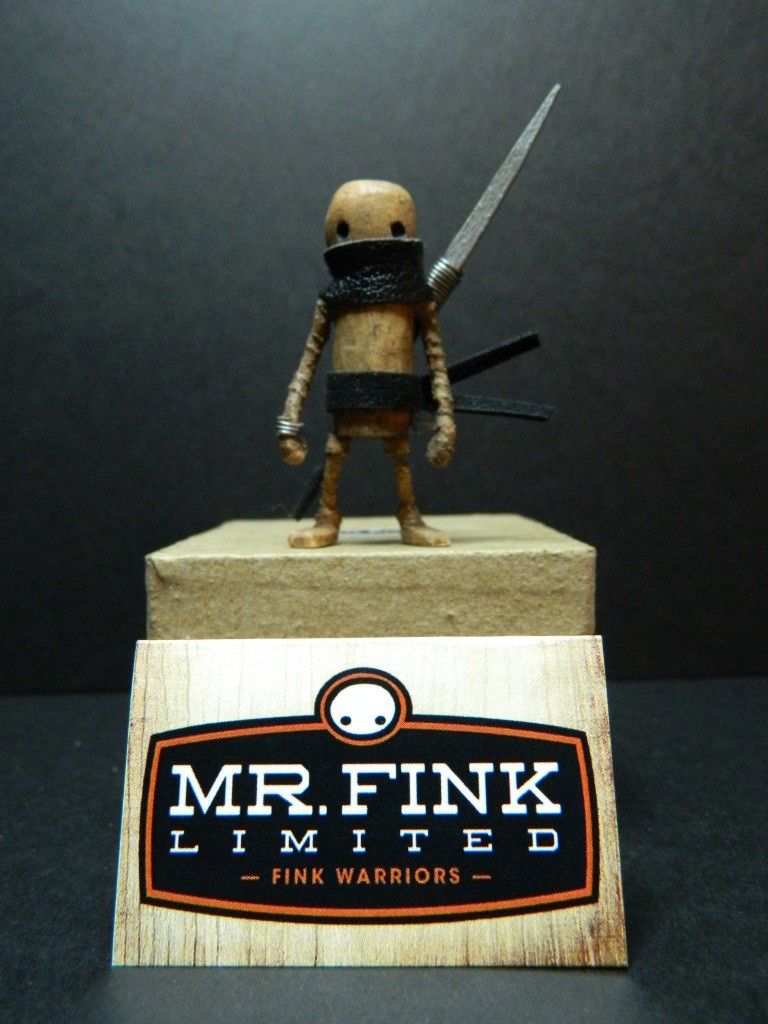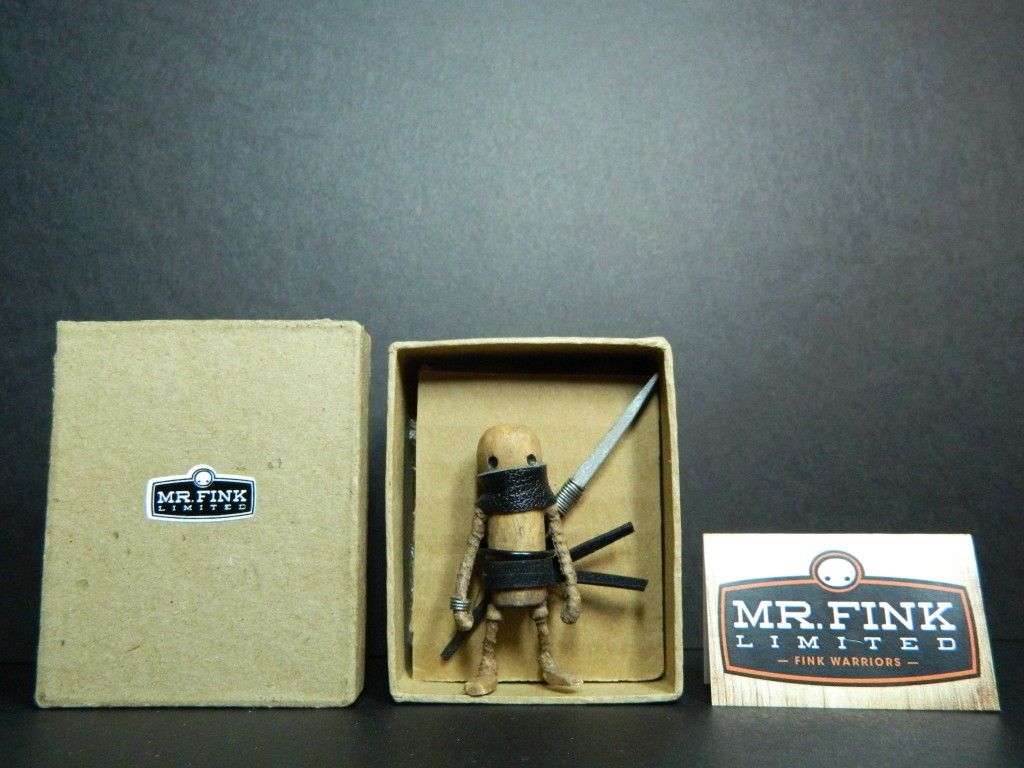 The Fink warriors will be on sale Saturday 4th October 2014. There will be 20 x DIY bagged and 5 x hand painted, kitted up and boxed.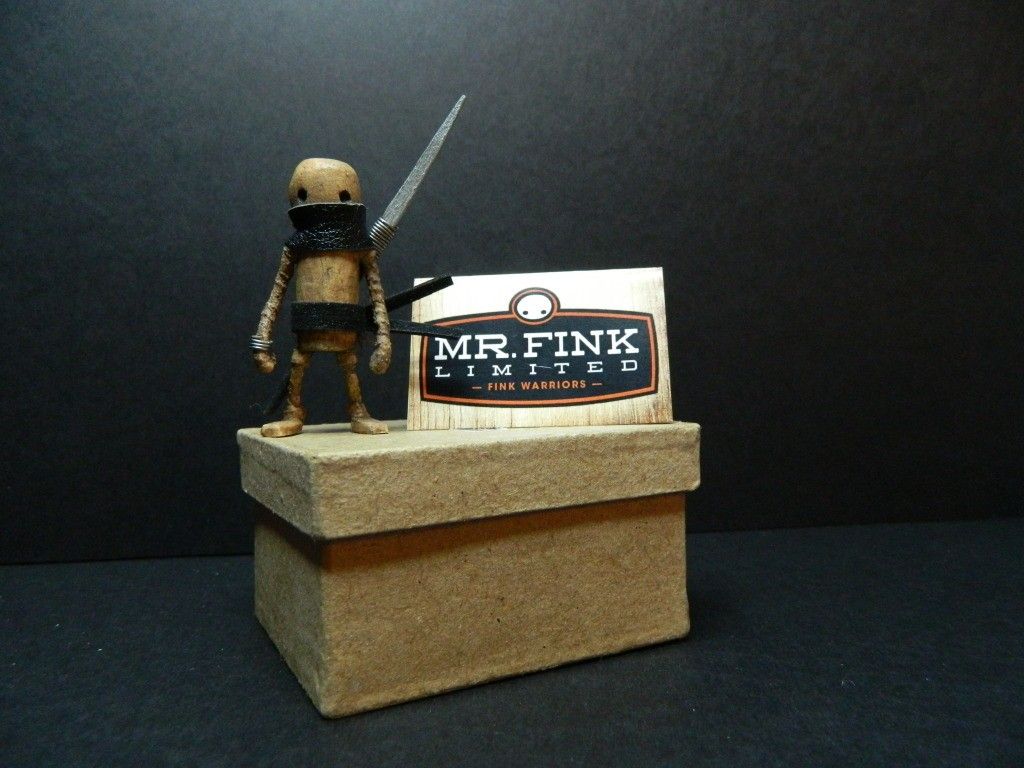 Hand painted priced at £10.50 + postage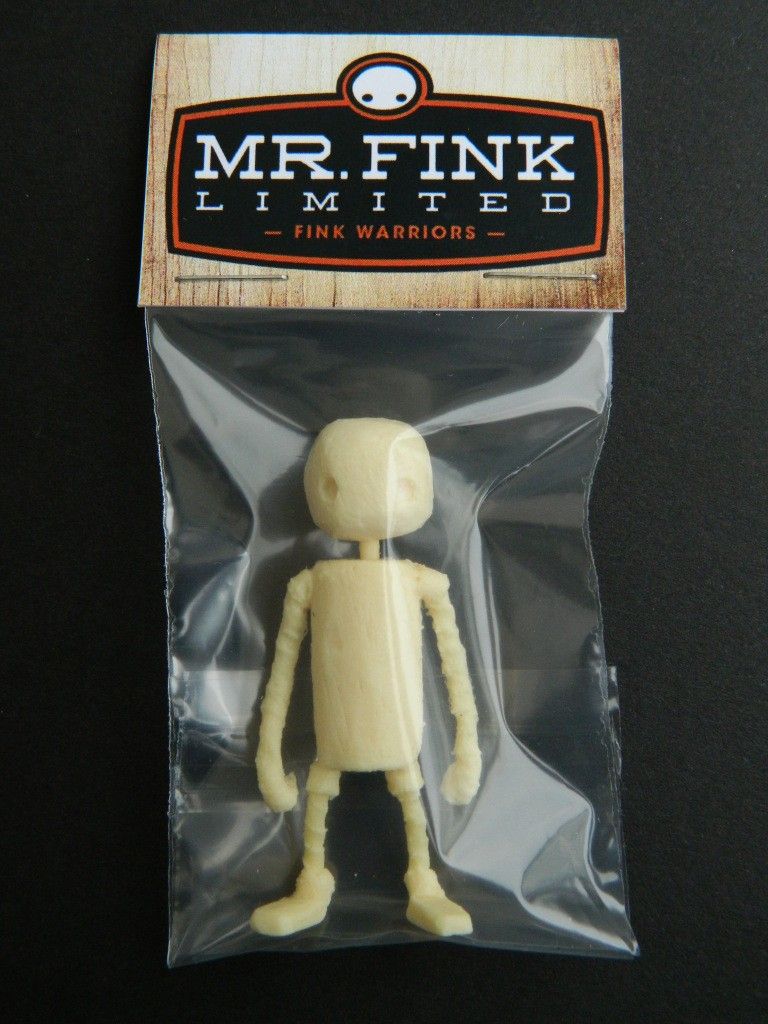 DIY Priced at £8.50 + postage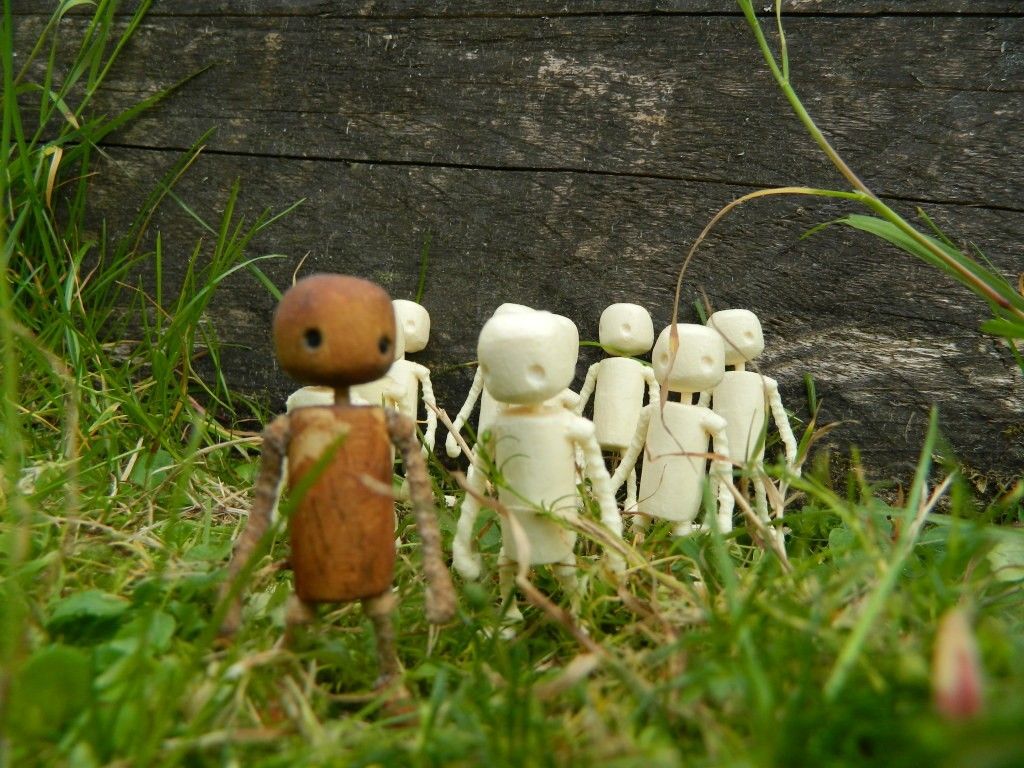 There will be more warrior clones and accessories to come….but in the mean time they will be available from http://www.mrfinklimited.com
Standing at 2 3/16″ tall (5.5cm), each piece faithfully replicates the wood and cloth textures of the original Fink, and includes 1 point of articulation – the head turns on the neck post (and can be removed for easy customising).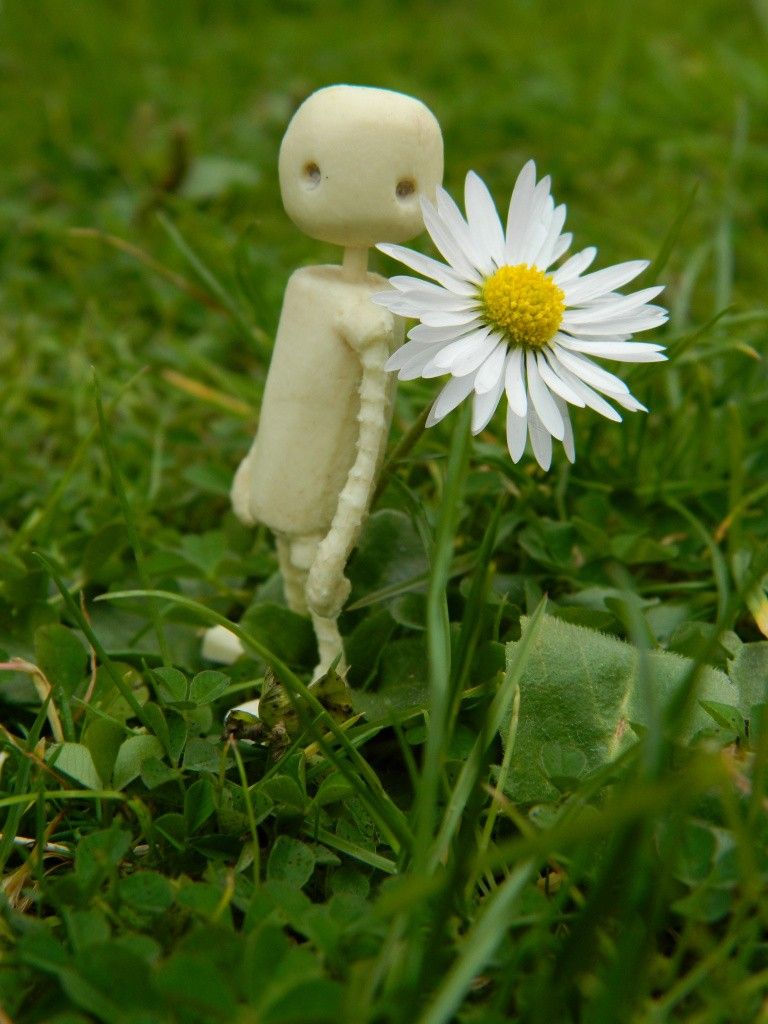 A further 20 of each exclusive colorway will also be available from the retailers listed below. 4 'Chase' figures will be randomly available through these retailers, each customised by Michael 'Bubo' Reilly.
http://www.playdeadtoys.com – Undead grey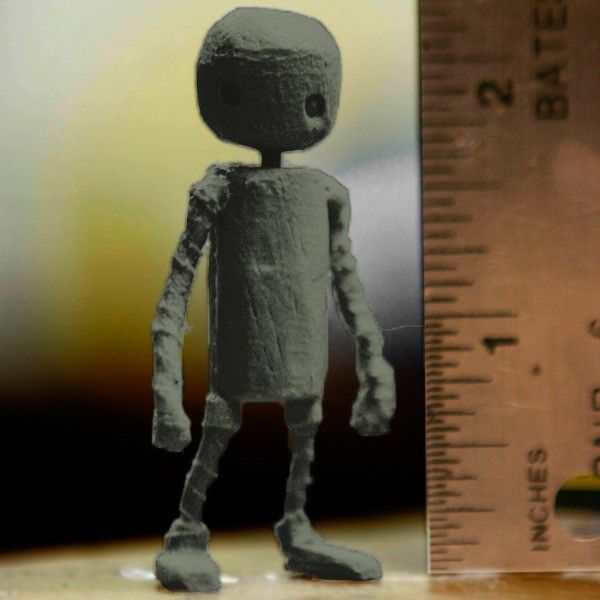 http://www.tenacioustoys.com – Tenacious blue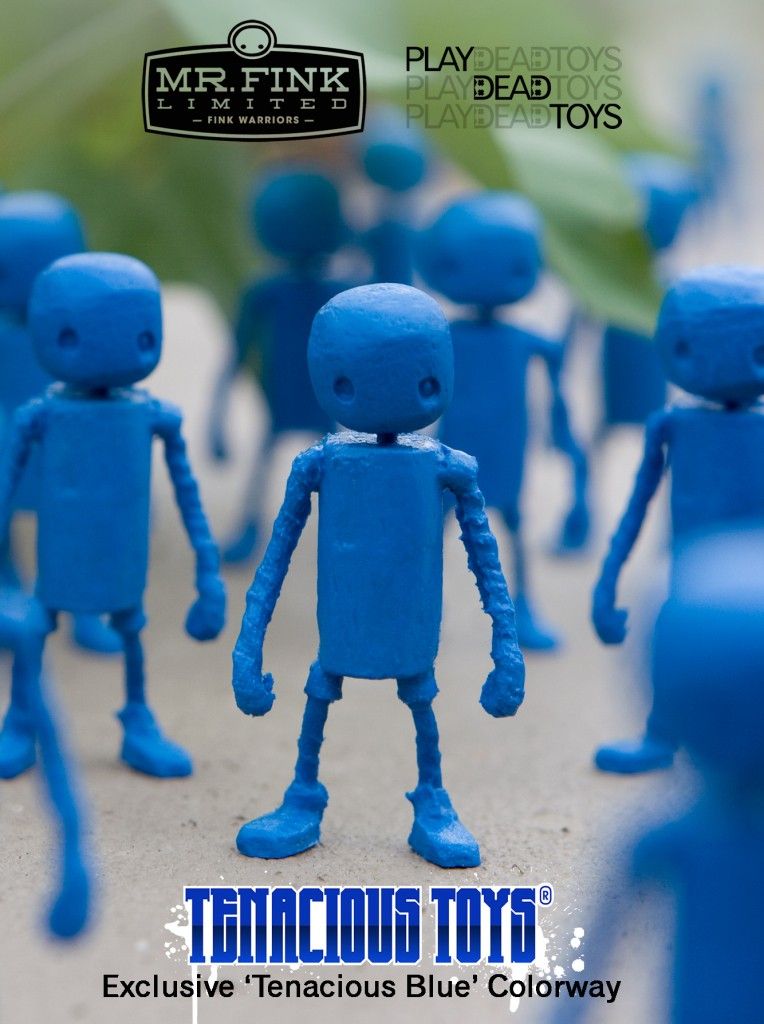 http://www.spankystokes.com – Onyx black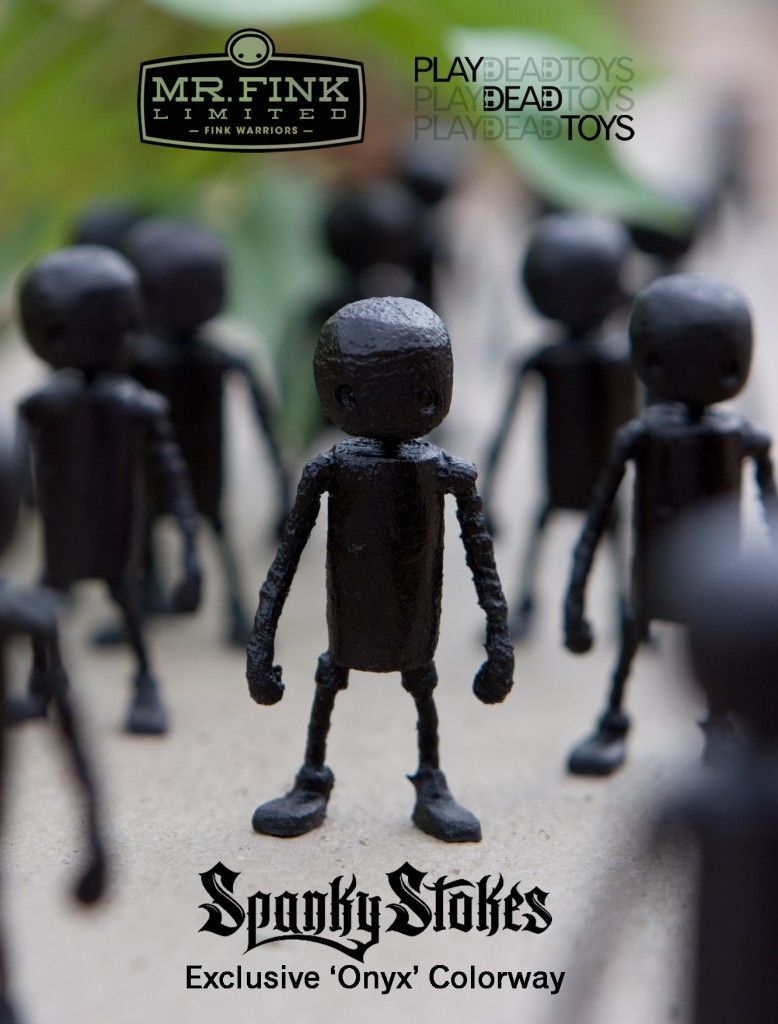 ( Please note, the Onyx Black colorway will be available at Dcon in the US, November 8th & 9th.)
[carousel source="media: 12848,12849,12850,12851,12852,12853,12854,12855,12856,12857,12858,12859,12860,12861,12862,12863,12864,12865,12866″ items="4″ scroll="5″ title="no"]
You can find Mr Fink Via Facebook and http://www.mrfinklimited.bigcartel.com/ and Michael 'Bubo' Reilly of Play Dead Toys via Facebook