BlackBook Toy, are proud to announce the release of new colorways of  DeathsHead Kiss My Ass and Deathead S'murk. KMA is not just 1 colorway but 3 colorways! plus 1 variant. Standing 9" tall, but really if he's standing up, it could be 18" tall, really massive piece. You can see its size compared to previously released DeathsHead from BIC. Sculpted by T9G. So detailed and clean sculpt. MADE IN JAPAN sofubi. Lineups are GID casted Cyber Night and its variant Shadow(Both BBT exclusive), Blue Hue(David Flores exclusive) and Dark(Danny Boy exclusive). Take a closer look at so clean painting jobs by Japanese craftsman.
Cyber Night is painted in Silver and Black on GID casted body, leaving GID lines, so it glows well in the dark.
Blue Hue is painted in 3 different tones of BL on BK body, so David Flores.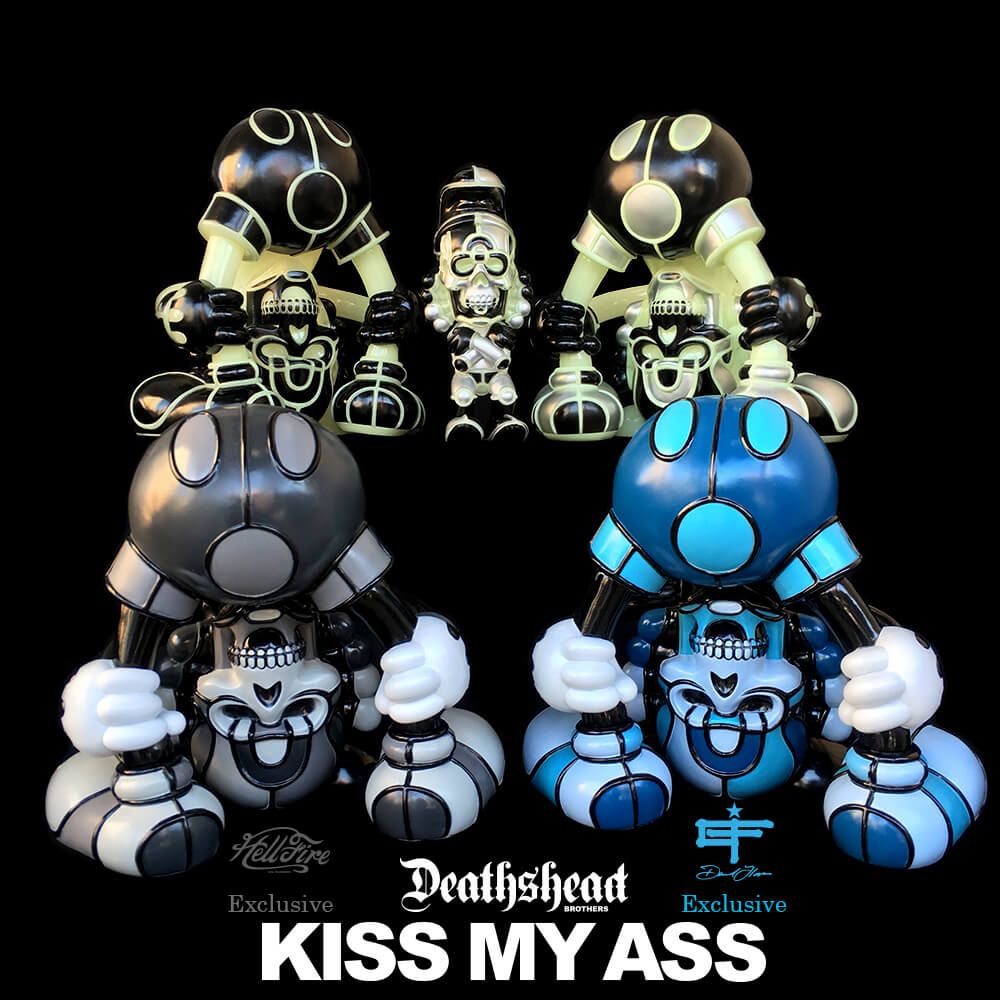 Dark is painted in 3 different tones of GY on BK body.
When you purchase Cyber Night and Shadow, you would be getting Cyber Night Deathead Smurk for free. This Deathead Smurk would be on sale at BBT too.
As for Smurk, it would be for sale but only when you purchase 2GIDs, you'll get it for free, cool deal right.
Online sales would start at midnight of Nov 25th(Tokyo), 24th 7am(LA), 10am(NY), 3pm(UK), 10pm(Thailand).