As previously announced HERE, the first Best Fiends X Kidrobot Figures which Includes Best Fiends' Slug Characters from one of the most addictive mobile games. I personally have been infected by the addiction by this game, thanks to KR! Anyway Kidrobot, the premier creator and dealer of limited edition art toys, and Seriously, a mobile entertainment start-up, today announced that they will debut their collectible Best FiendsTM branded vinyl at San Diego Comic-Con (SDCC) 2015. This marks Kidrobot's first creation of products for a mobile game and Seriously's first expansion into physical toys as they build out a global entertainment franchise.
Looking at these production Slugs they do look exact replicas from the game and KR have done a stella job in the transition from Game to Vinyl figure.
I am personally stuck on level 70 and have been for a good few weeks right now, lord help me pass this STAGE! I really hope they bring our the rest of the Best Fiends characters as it would be sad that they won't be joined with these dam Slugs.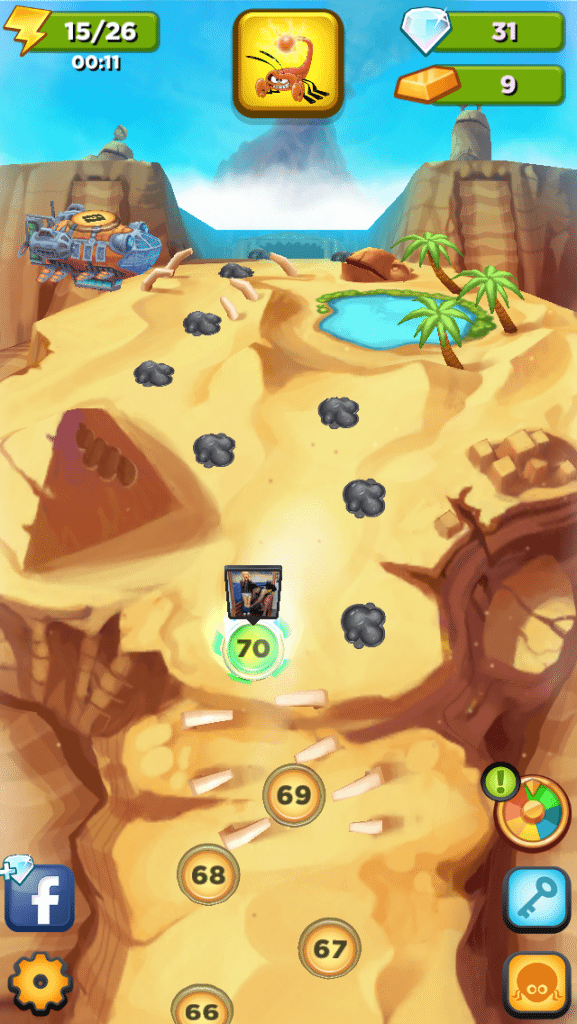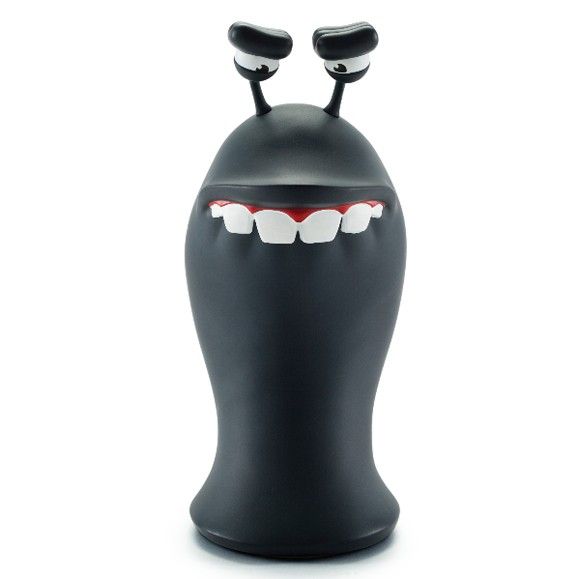 In addition to the premiere of the vinyl figures, Best Fiends will have a presence at Kidrobot's booth with a full takeover on Saturday, July 11th from 9:00 am until noon. During this time, fans will have a chance to win special prizes including a SDCC limited edition Best Fiends premium screen print, as well as meet the lead character artist for Best Fiends, Miguel Francisco.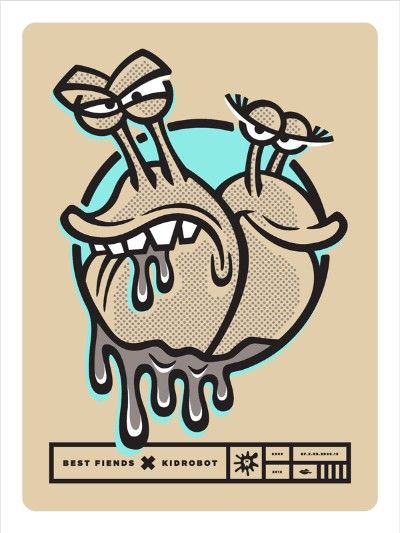 Further, to support the launch of the products, Best Fiends will release a game update which will introduce the super rare Best Fiends X Kidrobot "Labbit" fiend. The products will be featured in videos from some of the world's biggest YouTube stars such as EvanYouTube, ToyBoxCollectibles and FGTeev.
The Best Fiends X Kidrobot Slug vinyl figures will be available for purchase for the first time at SDCC. The male "Devourer" and female "Lola" Slugs will be available in both black and glow-in-the-dark editions.
These limited edition Slug vinyl figures will retail for $49.99, around £31. You can order them right now at http://www.kidrobot.com/
Best Fiends features some of the most fun and challenging match and battle levels in an addictive mobile puzzle adventure. Since launch, Best Fiends has been downloaded more than 12,000,000 times with 1.33 million daily active players. The second title in the Best Fiends trilogy will be released later in 2015. Download Best Fiends for iOS, Android and Amazon devices at download.bestfiends.com.
[youtube url="https://youtu.be/IlvfD3jrs3s" height="500″]https://youtu.be/-q6KyIQkaQk[/youtube]
About Seriously
Seriously is a mobile-­?first entertainment start-­?up focused on building mobile games that are designed to be developed into global entertainment properties. The company's world-­?class creative team is passionate about great storytelling, unique characters, dramatic conflict, unlikely heroes and building brands that can make a difference. The company is backed by Upfront Ventures, the premier early-­?stage venture firm based in Los Angeles, Sunstone Capital, a leading European venture fund, and Daher Capital, a  Beirut-­?based family investment office. Seriously has offices in Santa Monica, California, where business development and marketing are based, and in Helsinki, Finland, where the studio is located.
(all information lifted from Kidrobot.com and http://bestfiends.com/ )
Further Best Fiends collectibles from Kidrobot are slated for release later in 2015.