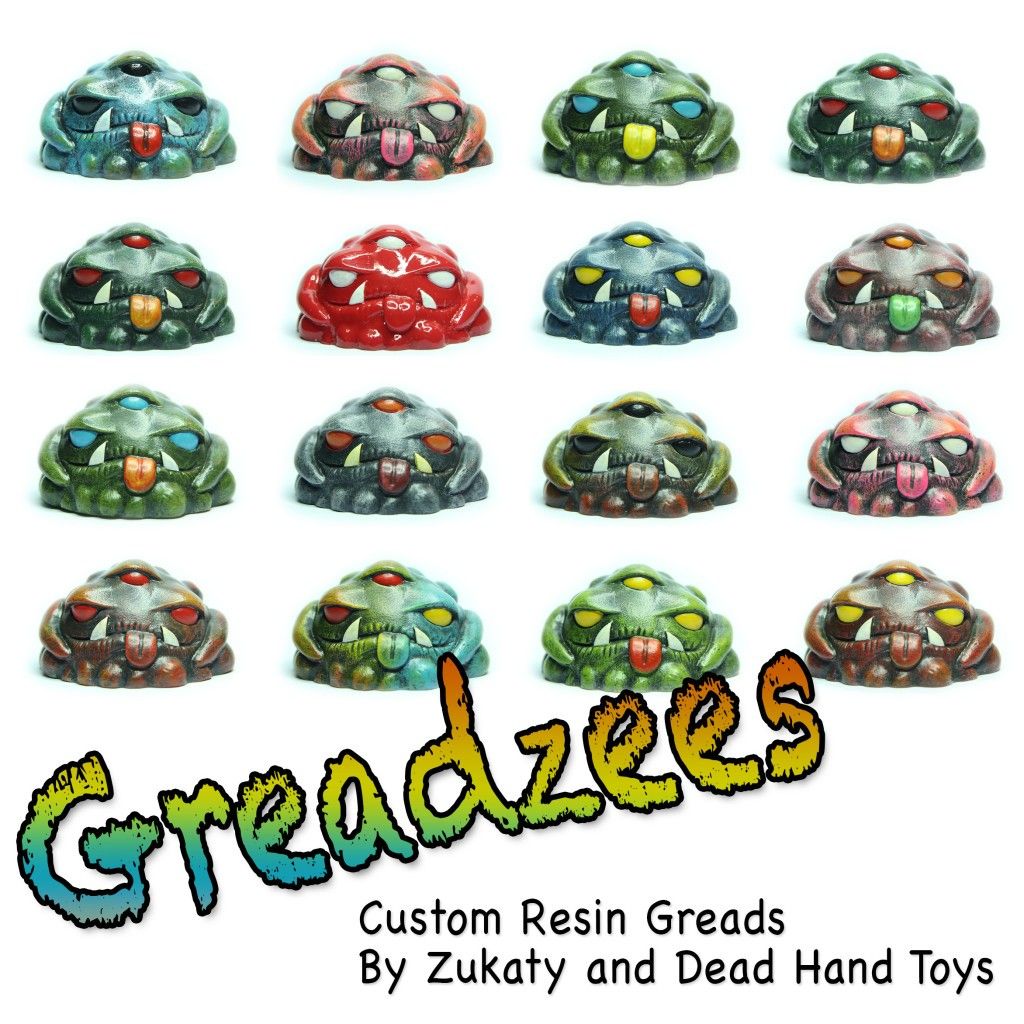 Mr. ZKT has been cooking up some real colourful treats recently and tomorrow sees the fruition of Zukaty teaming up with DeadHandToys for the resin Gread, "Greadzees" series release!
Each of the Greadzees in this series has been resin cast, customized and painted by Zukaty, and they are all looking super fresh! Loving the colourful paint apps and different finishes that makes each piece unique.
The series is limited to 16 hand painted flavors, available individually, so pick your favourite or grab them all- first come first served!
$25 each plus shipping, these will come signed and bagged with header card and some surprise freebies 😉
Available on 7th February @ deadhand.bigcartel.com
10PM UK
5PM NY
2PM LA
You can get in touch with Zukaty:
email
fb @  zukaty.com
twitter @zukaty
intagram @zukaty
and DeadHandToys:
email
fb @  Brian Ahlbeck
twitter @DeadHandToys
intagram @DeadHandToys