Some say he's the heartthrob of Singapore, all we know is it might be true. One thing for certain the one and only Daniel Yu makes a long awaited store release! Classic figures make a return which includes Daniel's Jiangshi Acolyte, Lunar Beast in all new colorways and editions as well as some freaking cool new figures like new 8-inch resin Zuco Banana.
Daniel will also have a bunch of smaller items. The Plague Oracle, Lunar Cleric and Kaijuman will all be making an appearance. Kaijuman is a collaboration between local art/family collective holycrap.sg and himself. Kaijuman was designed by them and produced/painted by Daniel.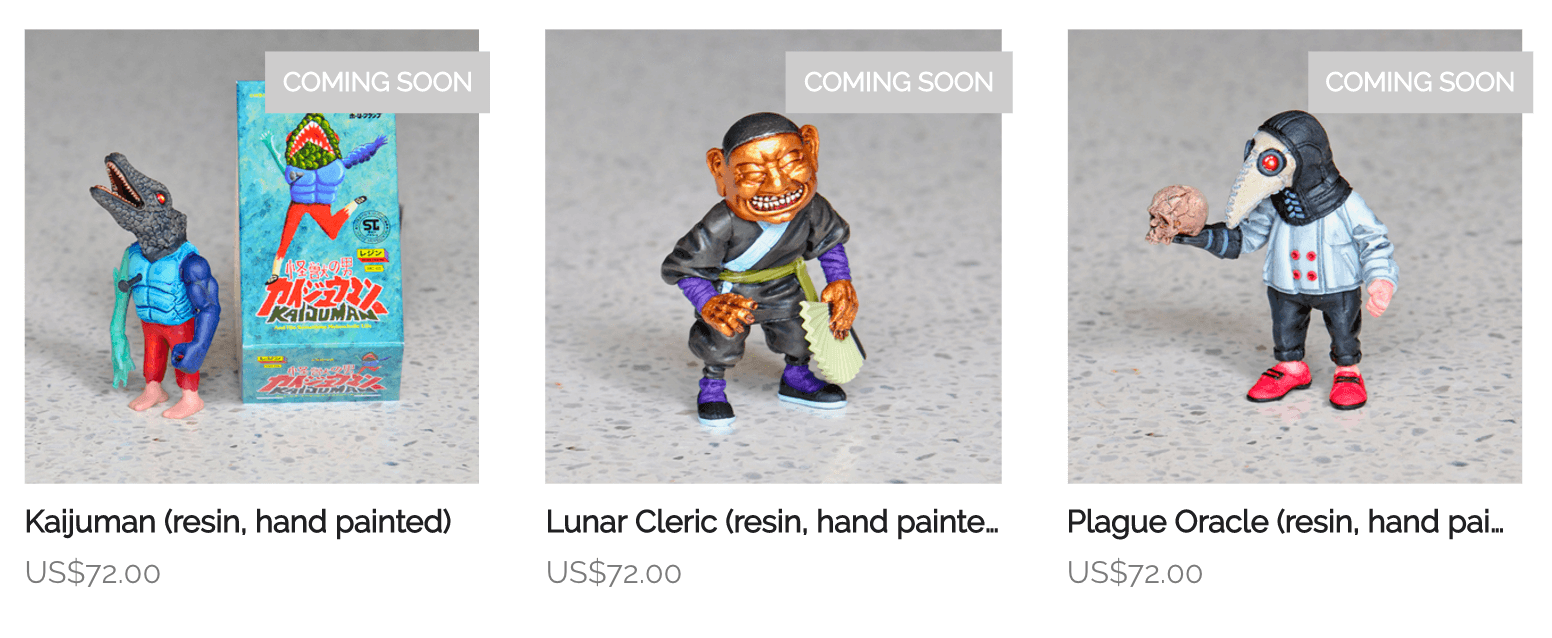 We're sure this will be the last online release before the red carpet rolls out for Daniel STGCC 2017 so don't snooze ladies and gentlemen.
[box title="Important Details"]
WHEN: Friday 18th August
10pm Singapore time
10am EST
WHERE: at http://store.thedanielyu.com
[/box]
Also hit Daniel up via
http://instagram.com/thedanielyu

https://www.facebook.com/thedanielyu

http://www.thedanielyu.com

http://www.store.thedanielyu.com