We've heard of the BIG BANG theory but all could change by 25th of August 2017 when Kyle Kirwan drops his Burning Blooms resin figure! Could a new evolution take over mankind? Who knows, but what we do know is Kyle's Burning Blooms will be opening up for pre-order with a small window of opportunity own one of these bad boys. No volcanic ash included just Hotness. The larva and fire effect is synthetic so don't worry it won't burn your hands or display.
[box title="Important Details"]
SIZE: 5.5 inches
MATERIAL: Resin
WHEN: starting on August 25th and ending on September 1st. (Limited to 50)
PRICE: cost $50 each.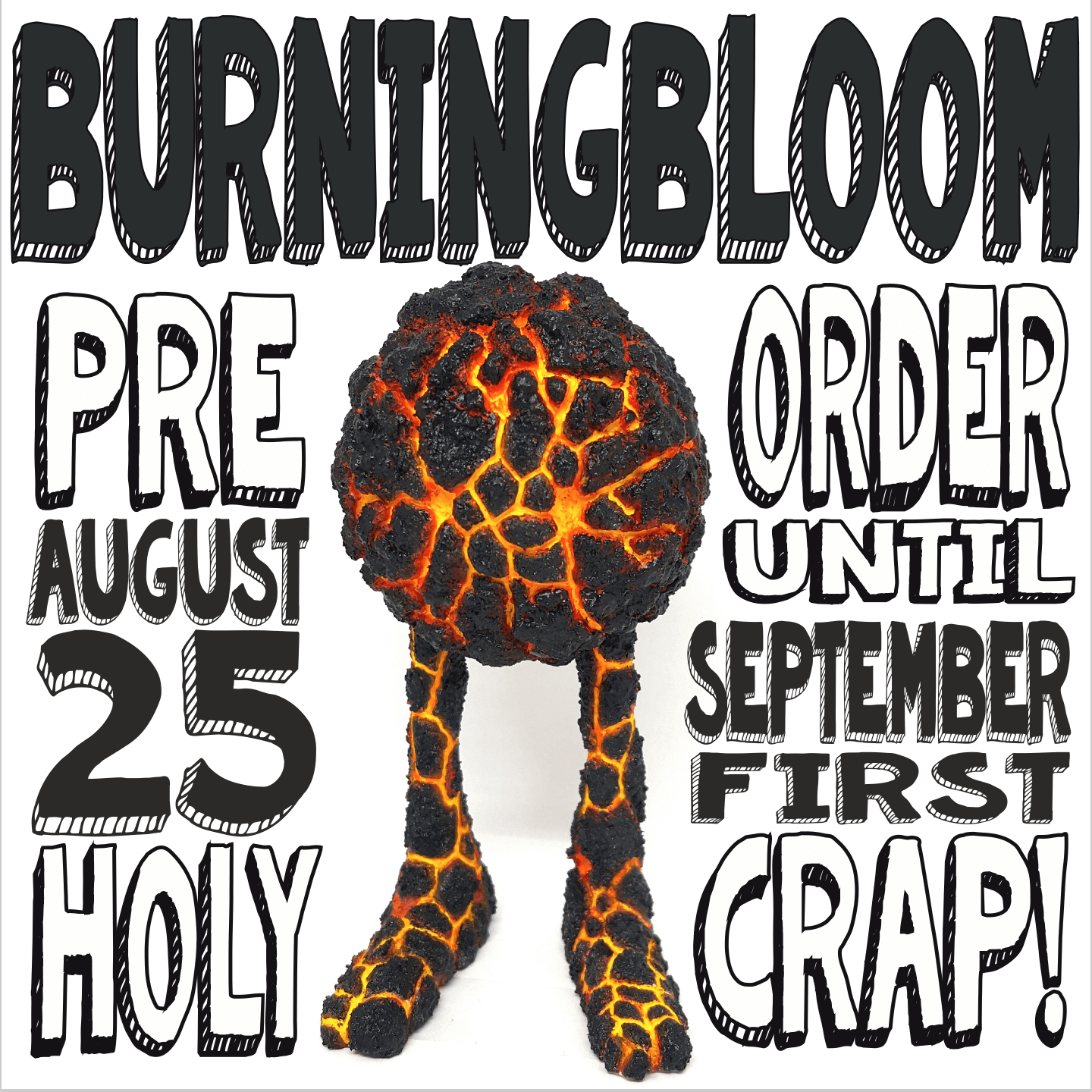 They are expected to ship out by October 15th 2017.