The time has finally arrived! new custom series by Bjonik called World War D. Bjornik is going from strength to strength with the release of the Mayari Kidrobot production Dunny which was a huge hit (which I have myself) and straight off the back World War D custom series looks like its going to sell out in the matter of nano seconds. The series will be released at April 16th at 11am EDT.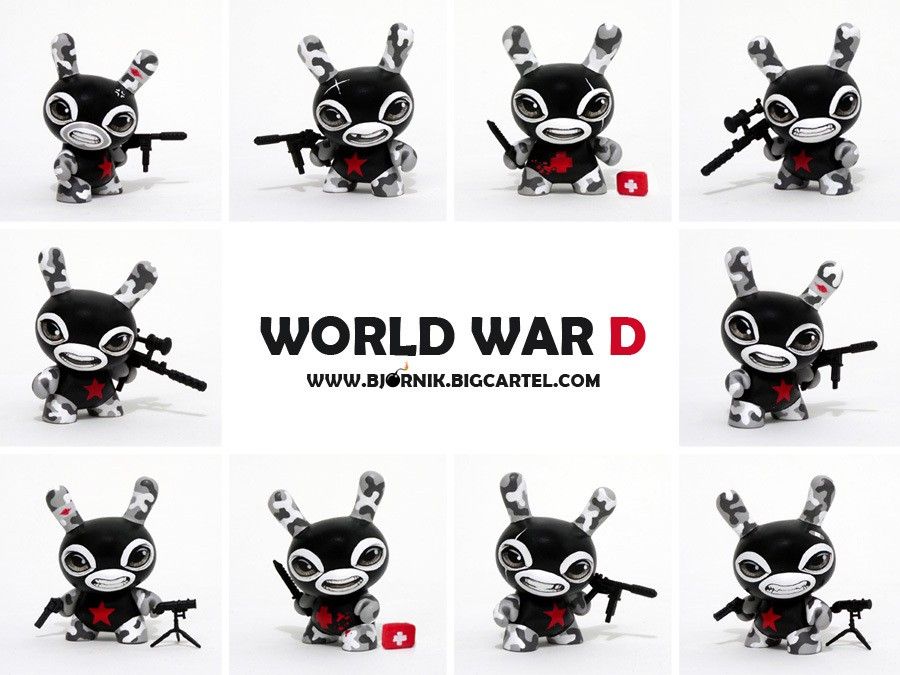 This series will be a blind box style with 10 Dunny up for grabs, all 10 have different accessories but all have the signature style of Bjonik. I personally dig the camo with different shades of grey and Bjonik using the red to make the design pop right out.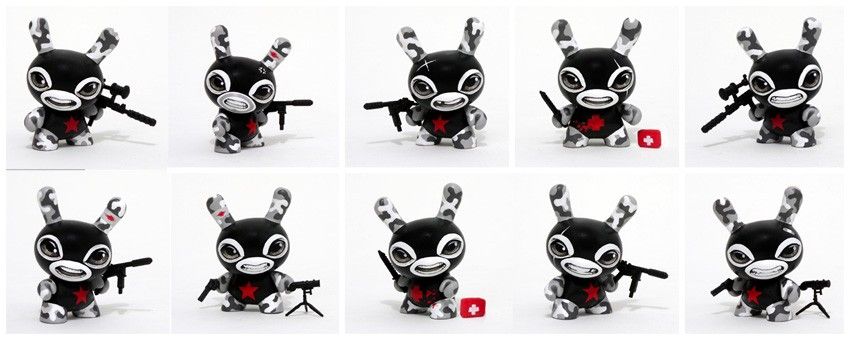 Weapons will also be randomly assigned to these soldiers with the exception of the two medics and their medical kits. Priced at $110 per blind box (around £65 )
If you want to give these chaps a lovin new home head over to Bjonik store www.bjornik.bigcartel.com dead on 11am EDT or a little bit before and get that F5 ready! Goodluck.