Banalien Vinyl Art Collectable By Paul Jackson powered by ToyQube, first reveal as made on April 1st! Like we said before, we thought it was an April Fools joke! ToyQube quashed the rumours surrounding a release of Paul Jackson's Banalien. ToyQube turning Paul's illustration into a fully fledged vinyl release. We've seen Paul's Banalien design on an enamel pin and stickers but seeing the Banalien in vinyl art collectable takes it to another level. Boy, we can see plenty of toy photography when collectors get hold of the Banalien. Made its debut at Shanghai Toy Show, with a limited qty available at the show TODAY we have a worldwide release date for you all.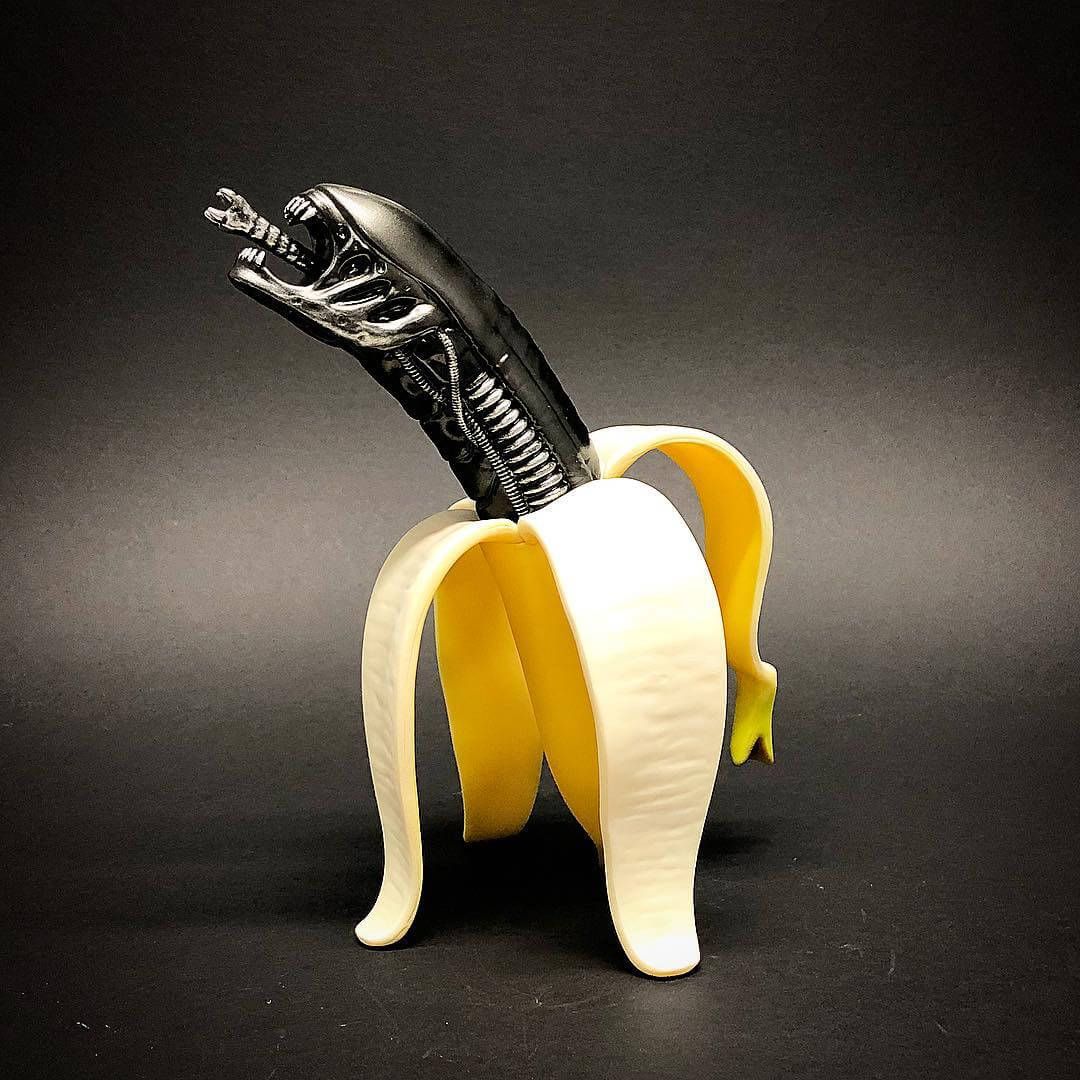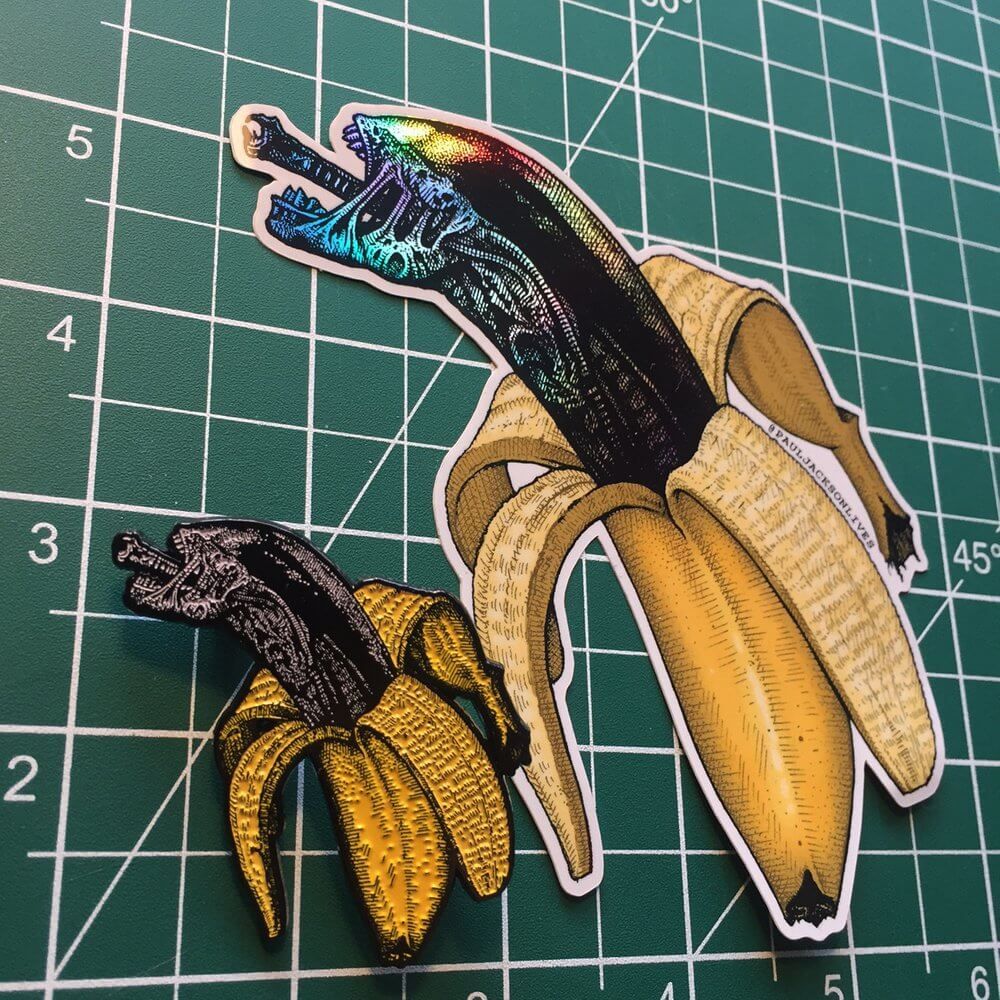 WHEN: Friday, May 4th at 1 pm EST
WHERE: https://www.toyqube.com/
If you want to get your Designer Toy news first, you should look to download our new TTC Mobile App. Designer Toy news direct to your smartphone. No dealing with social media algorithms.
IT's FREE.
Find Paul on http://pjackson.bigcartel.com/ , Instagram and Facebook.