Read set launch! Todays the day when Paul Jackson's anatomical illustrations and award-winning album art gets turned into a 3D sculpture, powered by Mighty Jaxx. Today will see "DARWINS REVENGE" go on pre-order and with just a limited number of 100 in this big universe collectors should go ape for this.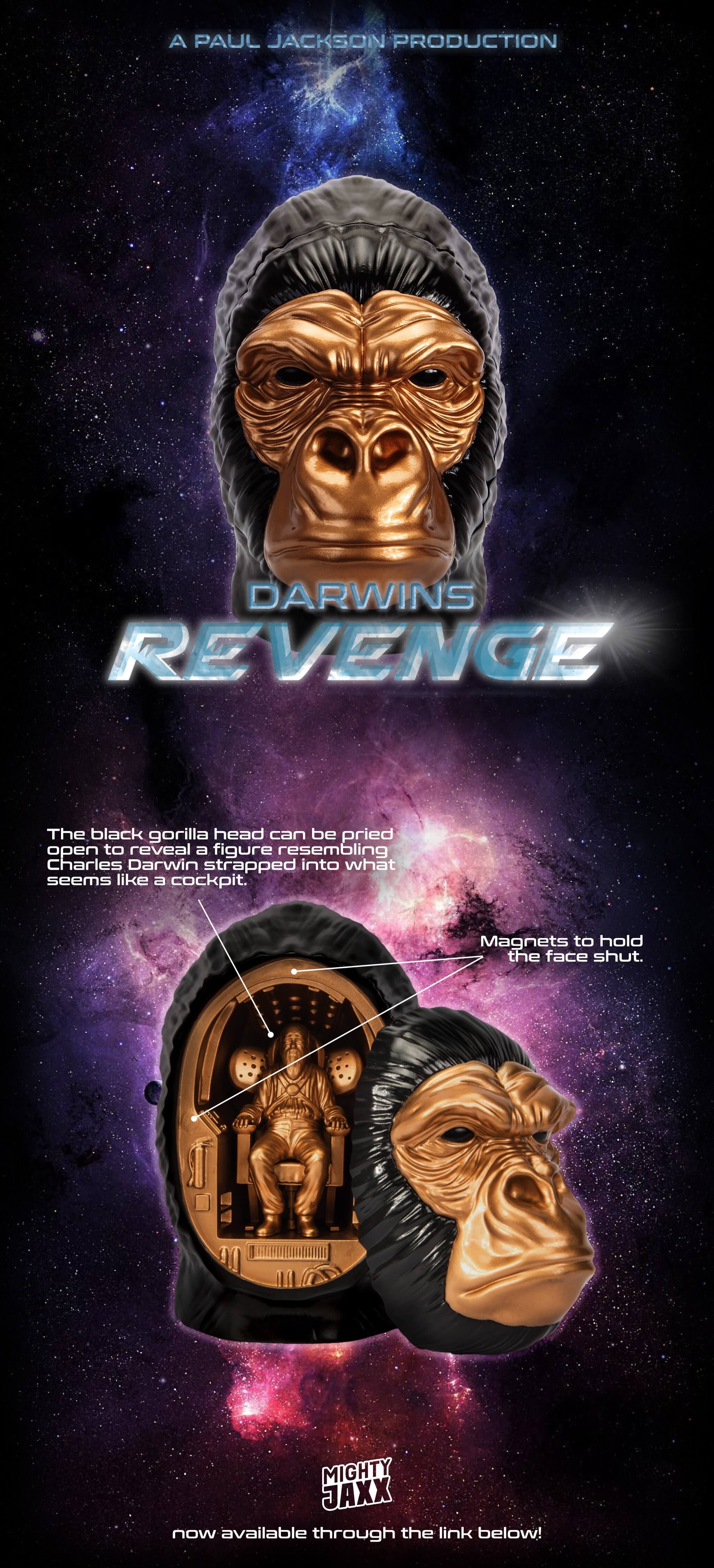 In our first collaboration with the talented artist, we bring one of his many elaborate ink creations to life in a 6" polystone figure. As an added surprise element, the black gorilla head can be pried open to reveal a figure resembling Charles Darwin strapped into what seems to be a cockpit. Weirder is definitely better when it comes to Paul Jackson, that's for sure!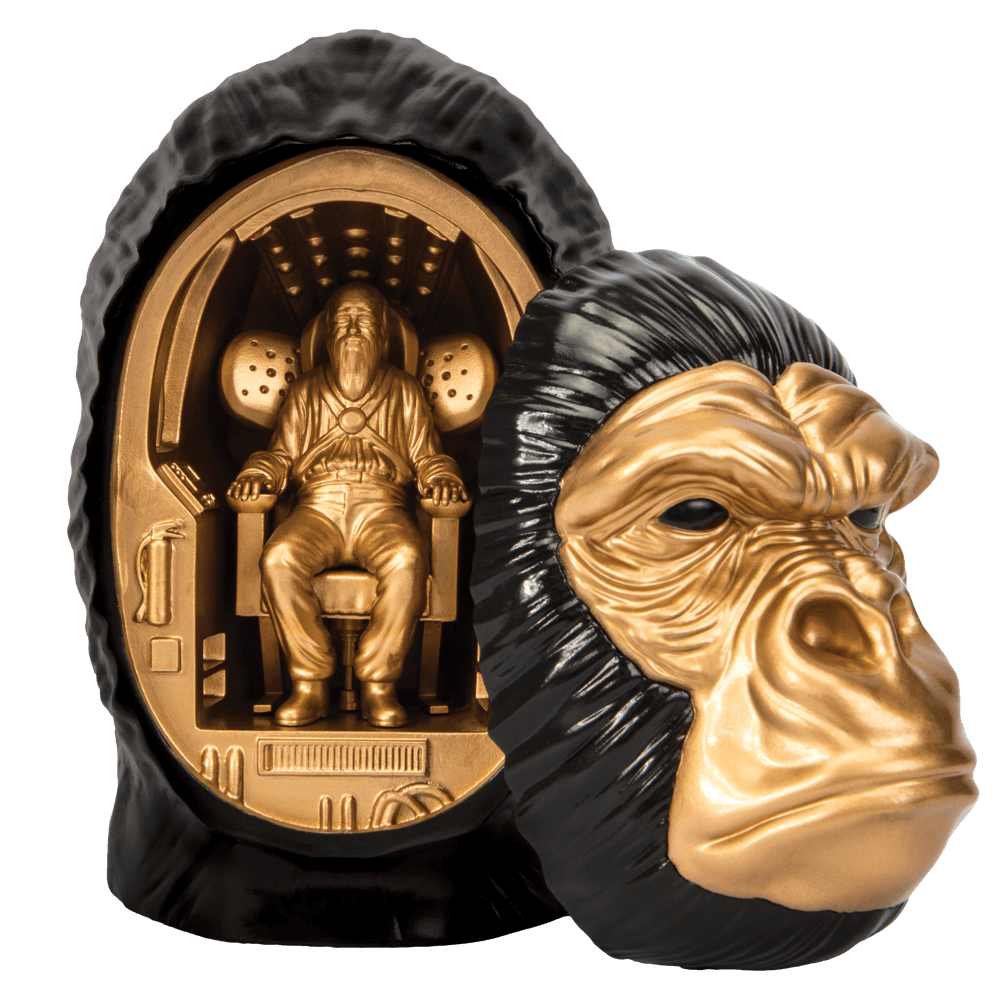 This 6″ polystone figure will be available online for USD$120.00 in a limited edition of 100. Dropping on August 5th, 2017 10 pm Singapore time at www.mightyjaxx.com
The question now is, will we see another colourway like Paul's original award-winning album art kitsch 1950s Sci-Fi comic book cover imitation.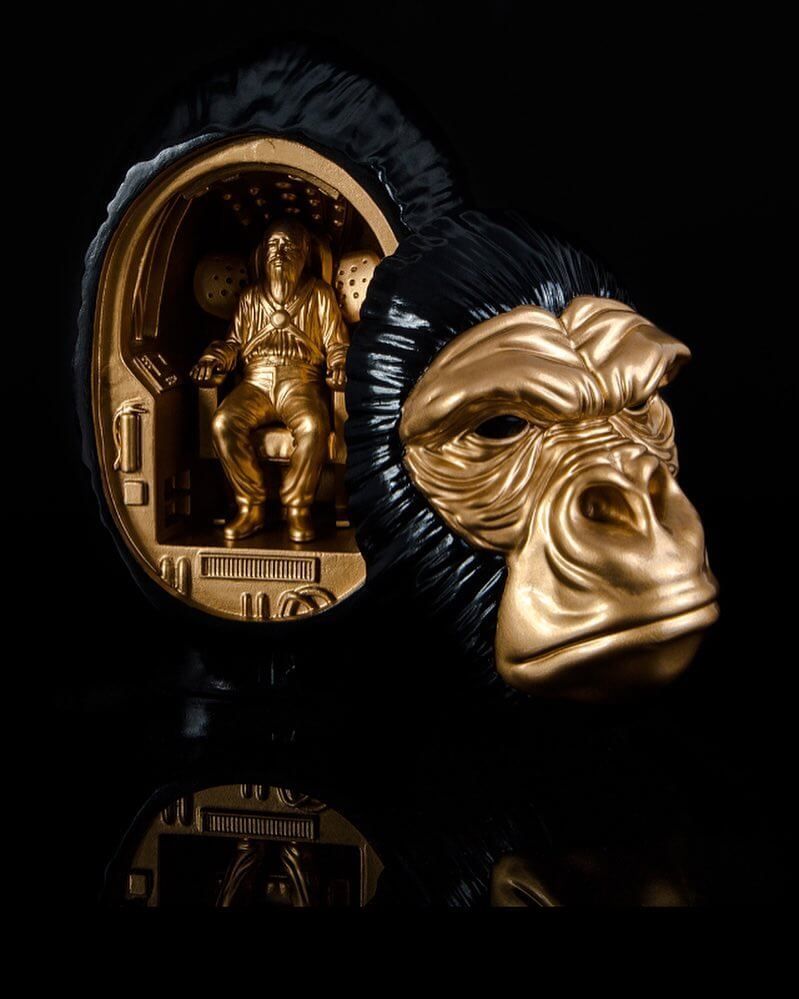 Find Paul on http://pjackson.bigcartel.com/ , Instagram and Facebook.