International collectors who couldn't make it to this years Thailand Toy Expo! Both edition sizes of Coarse x Play House 'Ruffle and Toast' (Bangkok/Siam) will be made available via Play House webstore as a limited number have been allocated to mark the occasion.
This TTE Blackout Set, of the widely covered Play House x Coarse "Friend Feasts Series"  the First characters to be released as far as we know. The most shocking was having the Blackout HERE colourway announced first! Hold that….. it was a shock that there were two edition sizes revealed. Anyway if you are looking for the OG colourways that we showed you HERE. Today Play House has announced the online release details.
Play House is proud to present latest CoarsexPlay House Friend Feasts Series

"Ruffle and Toast"
Ruffle was just a lonely city pigeon. Toast was just a forgotten slice of bread. But when they met each other on the busy streets, Toast thought he had found real love. They went out dancing. They visited museums. Ruffle even wrapped Toast in her wings, and together they flew to highest buildings. Toast though, I am happy. Ruffle thought I am hungry. This is the story of a love that has gone too far.
TTE Blackout Set
 Bangkok
Height: 7"
Weight: 1 kg including package
Quantity: 250 pcs worldwide
Price: 3,790 THB
(Price does not include shipping cost)
When they go out dancing,
Ruffle shakes it to the drums.
When Ruffle bites on Toast,
His tears are made of crumbs.
Siam
Height: 4"
Weight: 0.7 kg including package
Quantity: 600 pcs worldwide
Price: 700 THB
(Price does not include shipping cost)
Saturday 10AM (Thailand time) it will be available at www.playhouseth.com.
When Ruffle first met Toast,
She was living in the gutter.
She said, "Let's be best friends!"
And then, "You'd taste so good with butter!"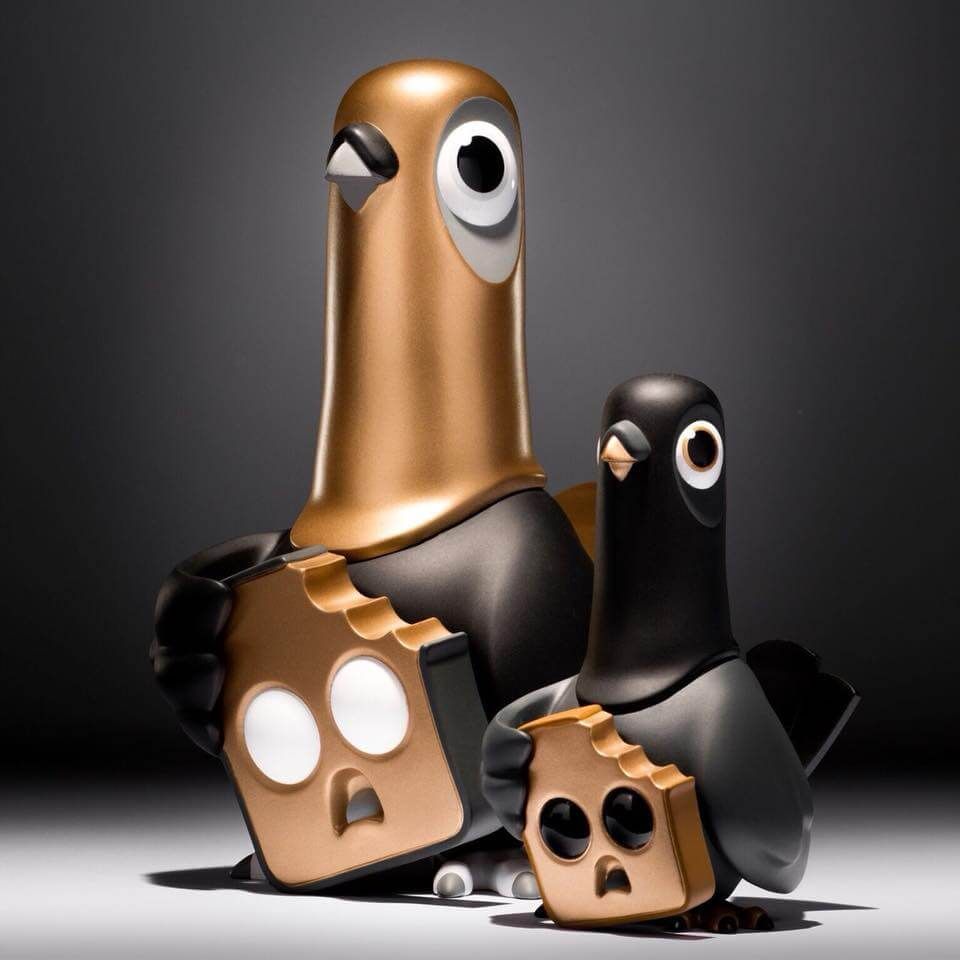 http://www.playhouseth.com/shop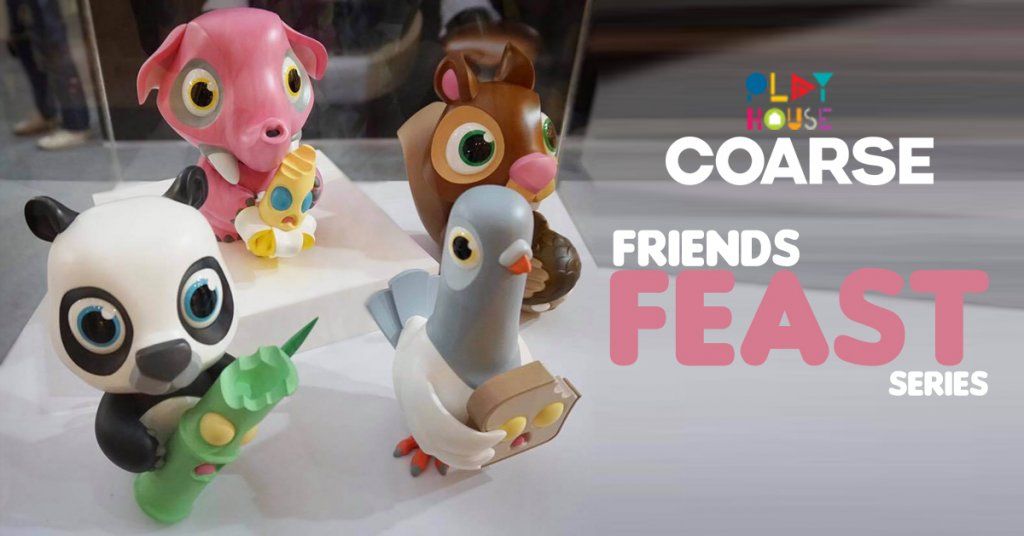 You can watch all the goodness of the Coarse TTE 2017 booth on our Facebook LIVE stream below:
If you want to get your Designer Toy news first, you should look to download our new TTC Mobile App. Designer Toy news direct to your smartphone. No dealing with social media algorithms.
It's FREE.