Just days before Thailand Toy Expo 2018 kicks off, JPX already shared the release info of "Protect Me: Final Round with COARSE" Here earlier on today. We are wondering if Playhouse would be releasing "Friends Feast Series" prototypes that were shown last year at TTE.  You may have caught all our Facebook LIVE streams we've been hosting over on our Facebook Page HERE. As per tradition, Coarse Toys was showcasing their work during TTE 2017, however, their new releases definitely divided fans opinions and "Friends Feast Series" was one of them. We have our eyes on the Pigeon and Panda from Friends Feast Series that's for sure.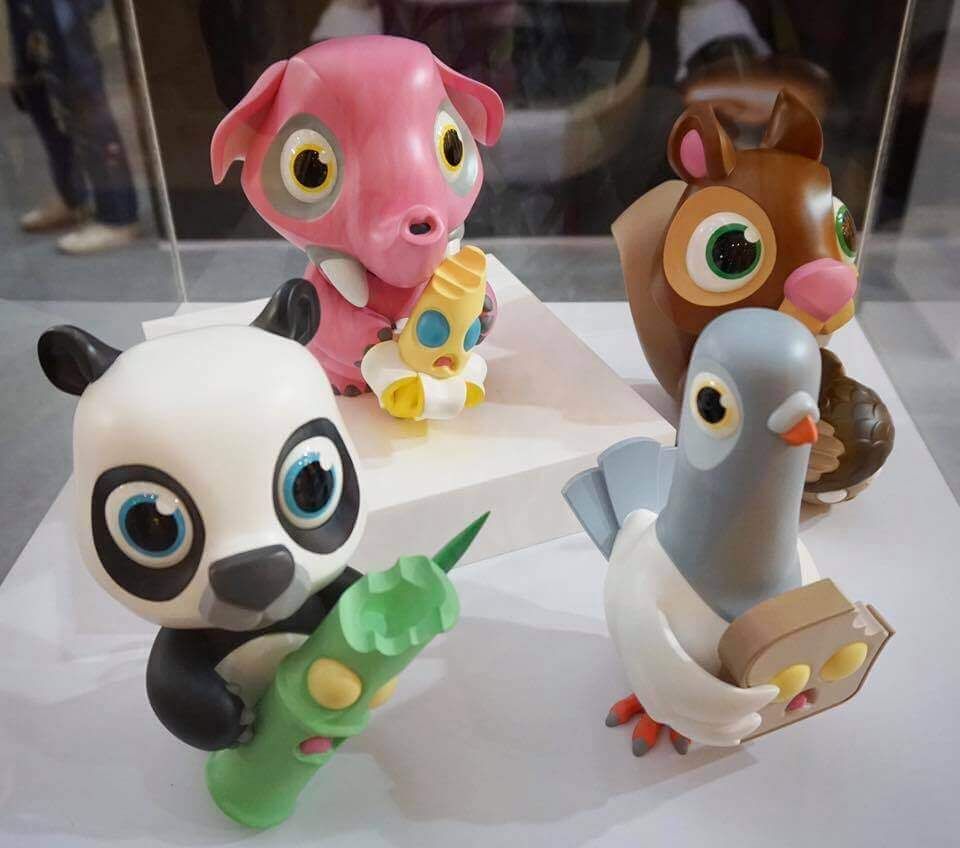 Like we said before "It's clear that this is a different route for Coarse, but is it as bad as those shouting online? Ever since the dawn of the Coarse Omen cracks started to show in the fanbase, although our opinion is that this is a minority of the Coarse collectors slowly slipping away into the background. There have been a small number collectors that have, in recent times, sold their Coarse collections but yet there were still 3+ hours of queueing to purchase the new Omens at Thailand Toy Expo.
Coarse is not solely focusing on the cute releases though, quite the opposite. During TTE they exhibited a number of new sculpts that are definitely in line with the older Coarse styles too"
End of the day you have to remember this is a collaboration with Playhouse and their style is cute and bubbly so it makes sense to us. Everyone has their own taste in what they collect and"Friends Feast Series" ticks our boxes. We do hope "Friends Feast Series" gets their debut release at Thailand Toy Expo 2018.
We've spoken to Playhouse and they inform us an update will be announced with the next 24 hours. Stay tuned for further info.
You can watch all the goodness of the Coarse TTE 2017 booth on our Facebook LIVE stream below:
If you want to get your Designer Toy news first, you should look to download our new TTC Mobile App. Designer Toy news direct to your smartphone. No dealing with social media algorithms.
It's FREE.